YOU can support Team BTG at the legendary 24-Hours of Nürburgring from as little as €5!
Read more about the car and the drivers soon!
HOW? SIMPLES!
Each square costs €5. You can buy a single square, or multiples.
This whole grid will be printed and reproduced on our car!
The online version will be here throughout 2015 and each picture can be sent to a link of your choice (minimum 9-square bid for a link!).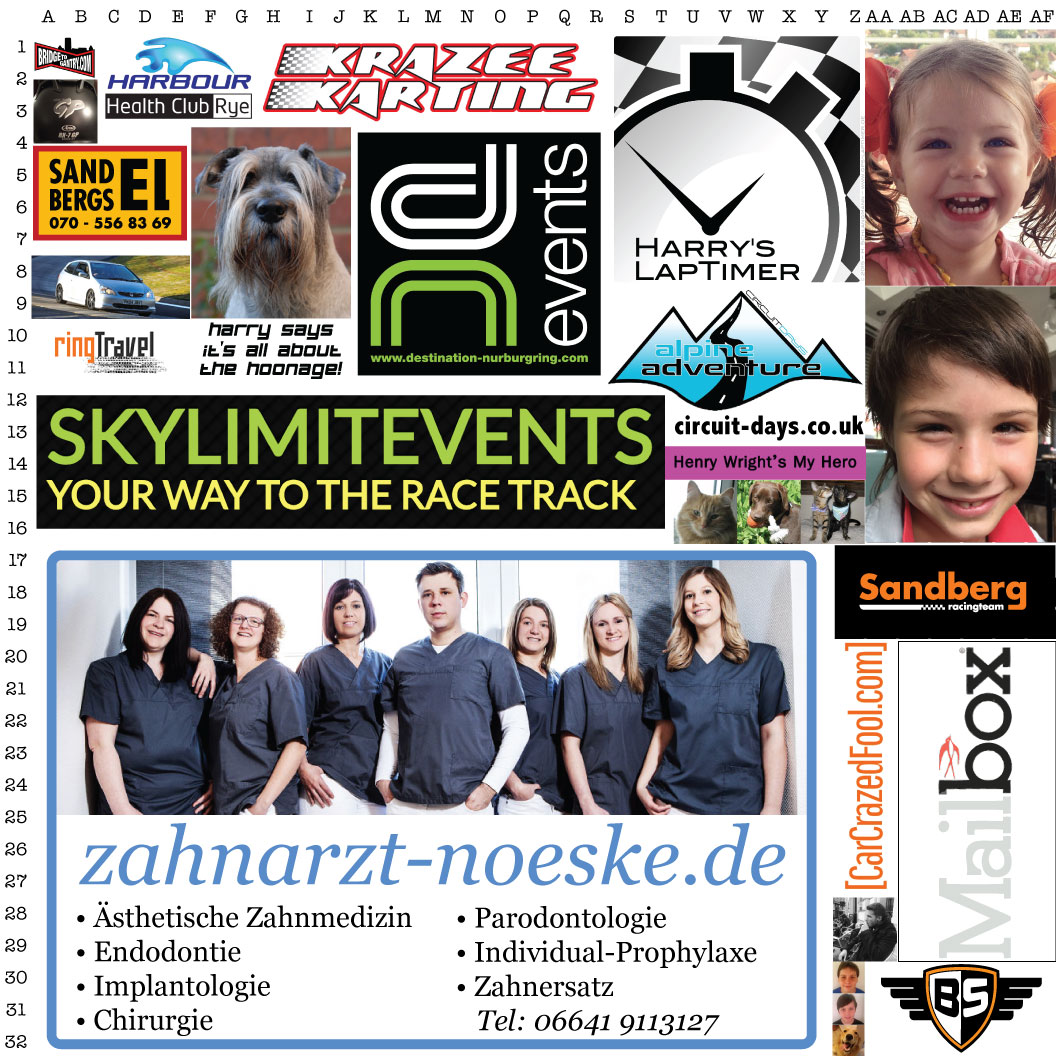 How do you pledge your support?
Please fill in one of these two forms:
1. SINGLE €5 SQUARES

To make a simple €5 pledge, just click here:

I will contact you after payment to arrange your image file.

There will be no URL click-through link for single pledges, sorry!
2. MULTIPLE SQUARES
If you're after a bigger area on the grid in order to better advertise your company or services (or maybe you're just a massive BTG fan!) then you'd best get in touch below.
I will contact you directly to create the invoice (payable by bank transfer or paypal) and arrange reciept of your artwork and click-through link