For those fans dedicated (or rich) enough to hand over €990 for a single day, it's hard to argue that GetSpeed didn't deliver a perfect day. The idyllic weather might not have been guaranteed in the price, but the clear running and less than 20 cars per lap on a 20.8km certainly was.
Of course, this being Nürburgring, it wasn't without its dramas (but more on that at the end).
The view from the Nordschleife carpark was pretty good. Deep blue skies and some pretty, and expensive, metal.
GetSpeed mechanics on-hand, instruction from the likes of N24-winner Christopher Mies, what's not to like? So I took a wander up to Hohe Acht to see some of the action.
Next up was Adenauer Forst, at the request of AndyC, who was instructing, and had seen something disturbing. Nothing wrong at first glance…
But with some gentle guiding from Andy over the phone, I soon found the cause for concern: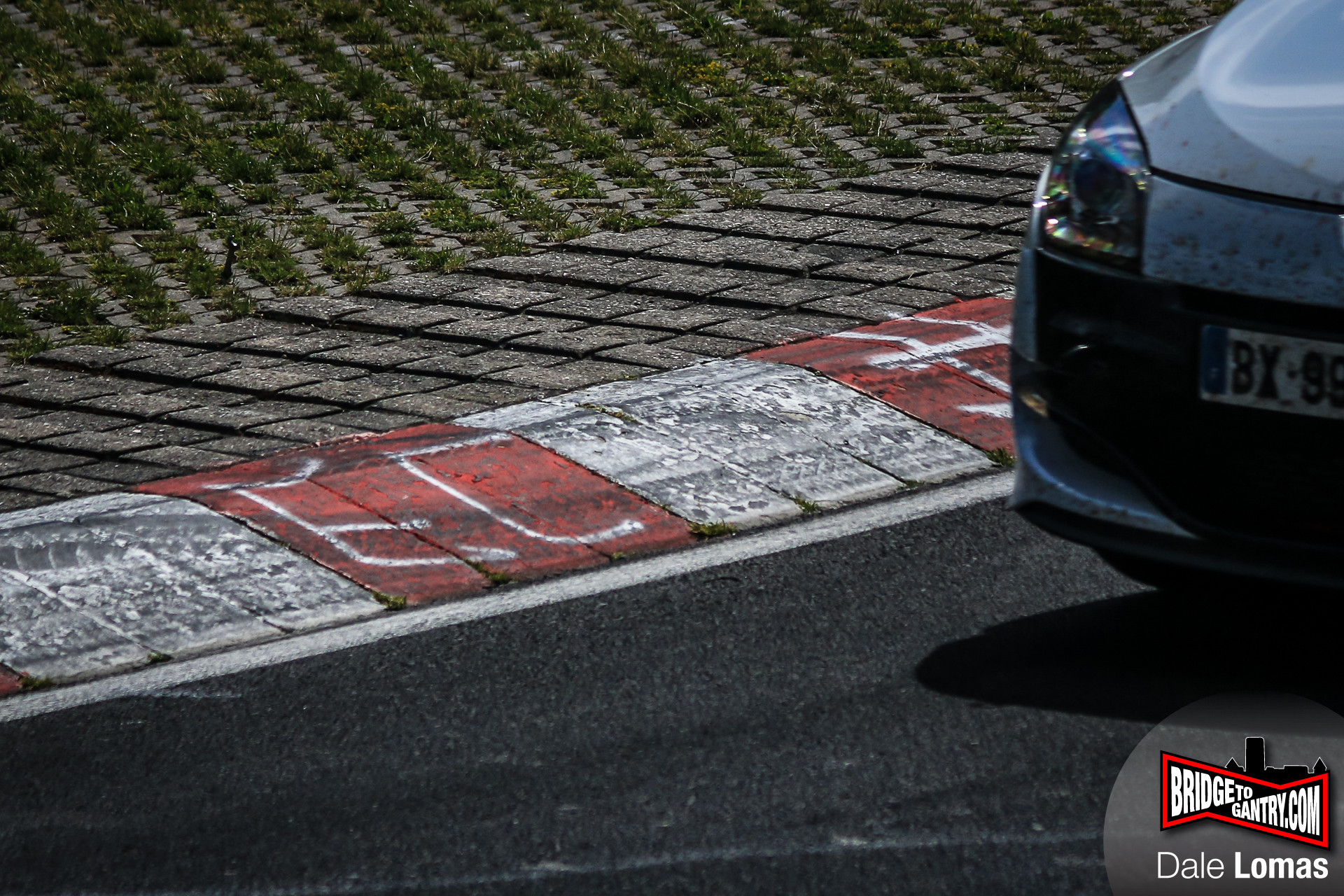 Can you see it? I phoned the Nordschleife office immediately, and an E-Unit was dispatched. After some precision pointing and waving, they found the nasty spanner.
I've literally got no idea what goes through the brain of somebody who would plant such a dangerous piece of metal in such a commonly-hit piece of the track. Maybe nothing at all, maybe there are no brain cells at all to carry a thought.
I guess it's possible, maybe, for it to fall out of a motorbike's toolkit, and even that it fell directly into that hole in that position. I sure hope so. Because it would be concerning in the extreme to think we're seeing a repeat of previous sabotage attempts…
The rest of the day went without event, just hundreds of quick and clean laps from the few dozen drivers lucky enough to attend the day.
For your next Nürburgring Nordschleife trackday, don't forget to check the BTG trackday calendar.
Comments
comments