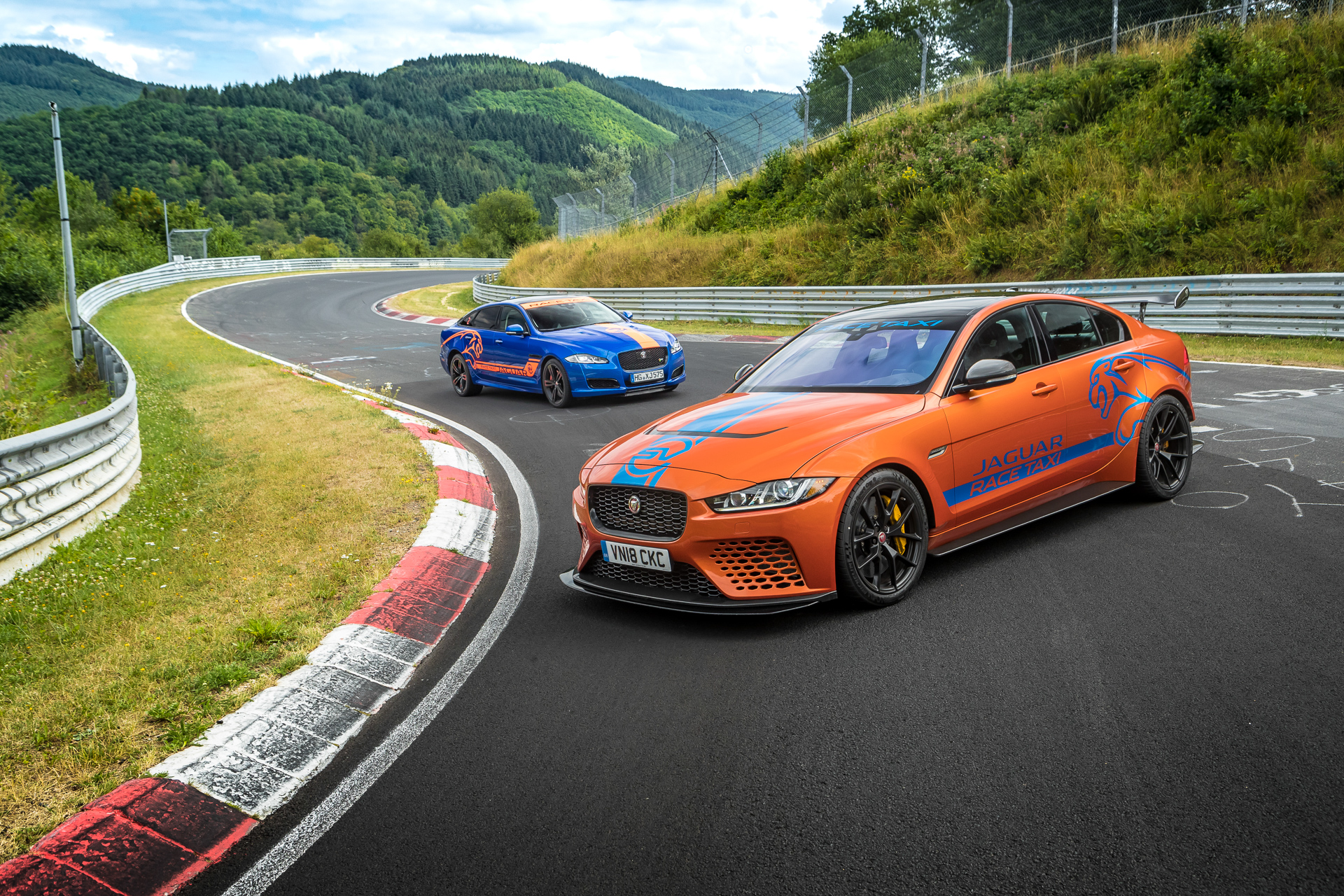 Having been an official Nürburgring taxi driver for the best part of a decade, driving mostly for RingTaxi and Jaguar RaceTaxi,  I am saddened to tell you that as of July 2020, the future for the Nürburgring taxi fleet remains uncertain. Currently no 4-seater taxis are allowed, only 2-seaters and our official Nürburgring co-pilot office remains closed and inaccessible to the public.
Jaguar have not committed to the 2020 'ring taxi season as yet, and the Project 8 and Jaguar I-Pace remain mothballed.
For 2021 the license situation is also technically open, which means that theoretically, it's possible that all the current license-holders (Jaguar, RingTaxi, Getspeed & Apex) might all be replaced by higher bidders anyway. Theoretically correct, but unlikely in my opinion. The AMG taxi, run by Nürburgring themselves, remains outside of the license system.
"But I want a lap with you, Dale!"

If that's the case, don't worry. You can still enquire about a taxi lap or co-pilot lap of the Nordschleife with me. We can't drive a lap together during Touristenfahrten, but we do have access to many private trackdays and VLN/NLS testing sessions.

We won't be driving an official BMW-Taxi or Jaguar together, but I can offer you some much cheaper laps with just as many smiles and thrills!
2019: World's first EV Nürburgring Taxi arrives! The Jaguar I-Pace…
2019: Project 8 arrives.
2018: Jaguar Race Taxi Nürburgring expands to two cars!
2017: Being given the keys to a 575hp F-Type SVR
2015 & 2016 fun with a BMW M3, BMW M5, BMW M6 and lots of laps for RingTaxi.de