Earlier today nearly a million Facebook viewers around the world saw a MINI driving around the Nürburgring Nordschleife balanced on two wheels. But what was going on?
It was, as you might expect, a lap record for the fastest laptime around the Nürburgring Nordschleife in a car, ON TWO WHEELS. But this was the first Nürburgring lap record LIVE STREAMED on Facebook!
Chinese stunt driver Han Yue (two times Guiness World Record holder) took 45 minutes to circumnavigate the 'Ring, this attempt being watched by over 200k 'Ring fans around the world.
It appeared briefly in the newsfeeds of over a million more.
"The pressure is very real," admits Alexander Gerhard, the man holding the gyro-stabilised iPhone for the last 45 minutes. "There were a couple of moments where I really felt it. At Steilestrecke the Facebook app gave a warning for low-signal, but the first was under the Antoniusbuche, right at the start of the lap, when Han reported a vibration with the car…"
"It was the back tyre," confirms Han. He's still sweating and visibly in pain from the effort of balancing the car over the undulations of the Nordschleife for 45-minutes. But he explains. "At the start of the lap, I got a very strong vibration that has never happened before. It only happened over 20kmh, but it got worse when I drove faster. So this lap was a lot slower than I liked, and that makes it much more difficult. My shoulder was hurting by 6kms, with 15kms still to go…"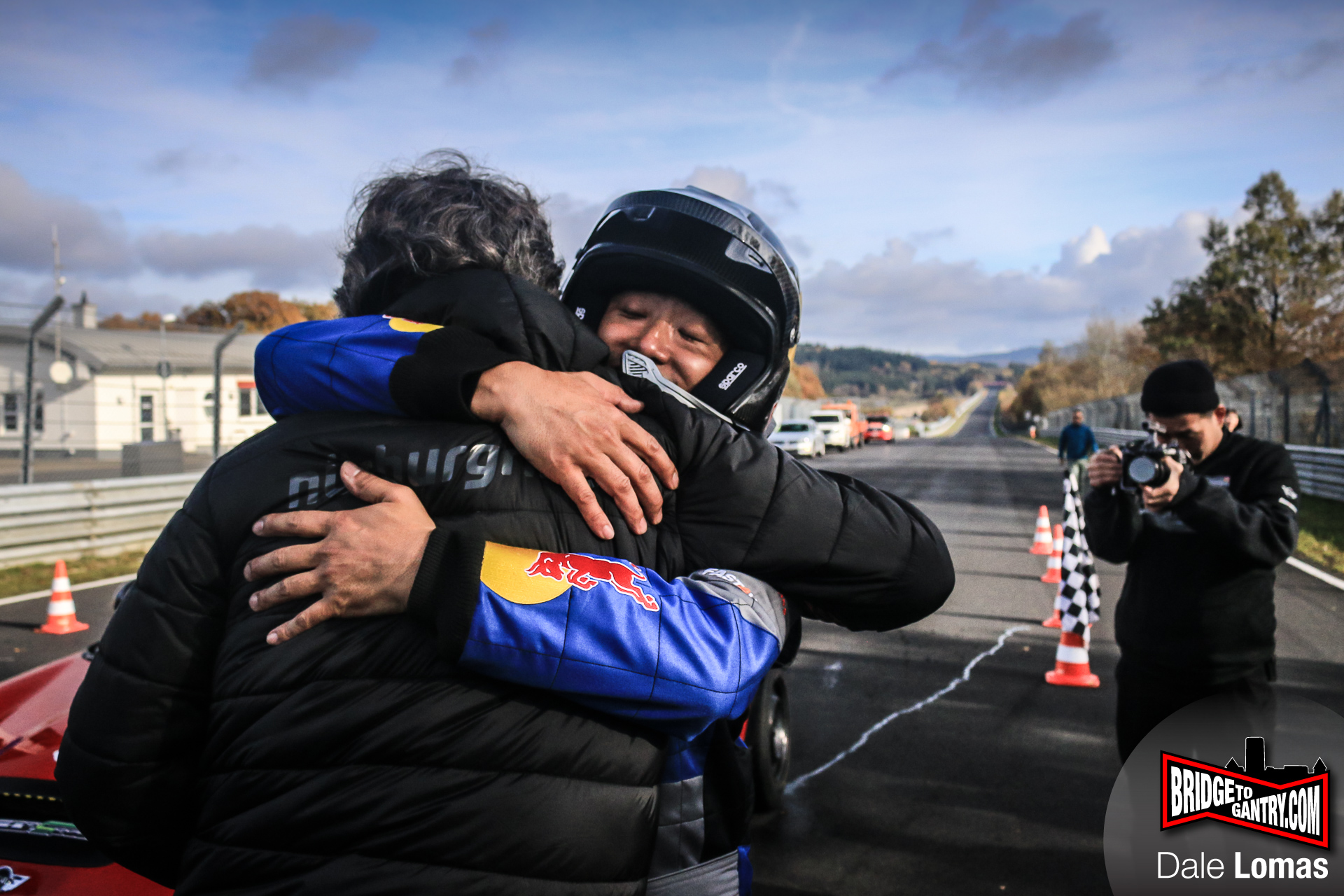 Considering that the record was set on cold, damp Thursday morning in November, the track was surprisingly well attended. And because it was so slow, we could watch it from multiple locations. This was the view from Wehrseifen.
Back at the start/finish line, by the TF entrance, the team were jubilant.
I was intrigued by the solid rubber front tyre on Han's MINI:
It barely showed any signs of wear. Maybe we all need hub adaptors, 6-bolt HGV wheels and solid construction-spec offroad tyres!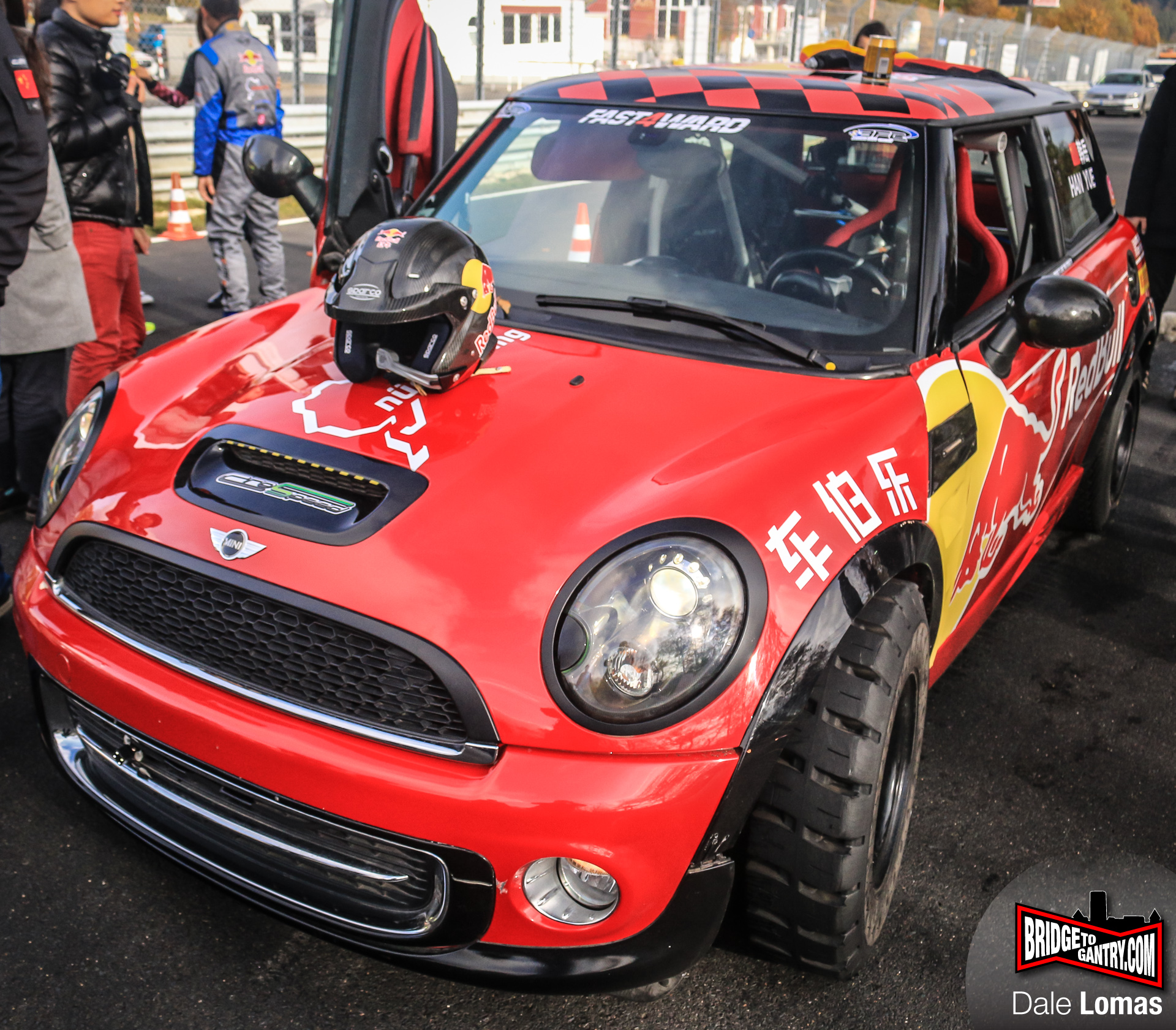 MORE SIDEWHEELIE FACT NUGGETS
At an average speed of just 28km/h, this record is still a long way from the fastest two-wheel record (186kmh or 115mph). And 20.832kms is also not the longest distance either, that honour being held by an Italian BMW E30 driver (Longest distance on two wheels, BMW E30 in 2009). Both Han's mini and that E30 have welded (locked) differentials, of course. The BMW also had a special auxiliary fuel tank.
But driving on two wheels around sharp hairpins, and over 300mtrs of altitude change? That's incredible!
What's next? Fastest wheelie lap for Motorbikes? I know a guy who could do that…
Comments
comments