It's funny how these things work out, but in the final few hours of the 2017 season, the Nürburgring deigned to create a window. A window of opportunity that Vincent Radermacker used to set a 7m21.23s laptime, a whopping 11s faster than the previous four-door ring-record claimant, the Alfa Romeo Giulia QV.
First you should watch the onboard video of the lap record run here:
The team had already spent many fruitless days chasing times between rain showers, foggy days and developmental issues and by the beginning of November it looked pretty bleak. But every time the track had an opening, the Jaguar team took advantage of it, confident that they just needed one clear lap to show the SVO-tuned XE's potential.
Even in this lap, you can glimpse a BMW diving into the T13 pitlane, just in time.
Tyres were the Michelin Pilot Sport Cup2, in their most recent version. I'm not sure how much I can say there without a Coventry-accented assassin being sent to BTG HQ, but let's just say this is the second Nürburgring lap record for this particular tyre version. The car is, of course, the track-packed two-seater version of the 600hp saloon car.
Vincent's fist-pumps say the rest. There were plenty more of those happening behind the pit wall too! Less than 24-hours later the Nordschleife was done for the year, and record-setting car on a trailer back to the UK:
If you haven't got the £149,000 handy, or your spot on the waiting list for one of only 300 cars, don't worry…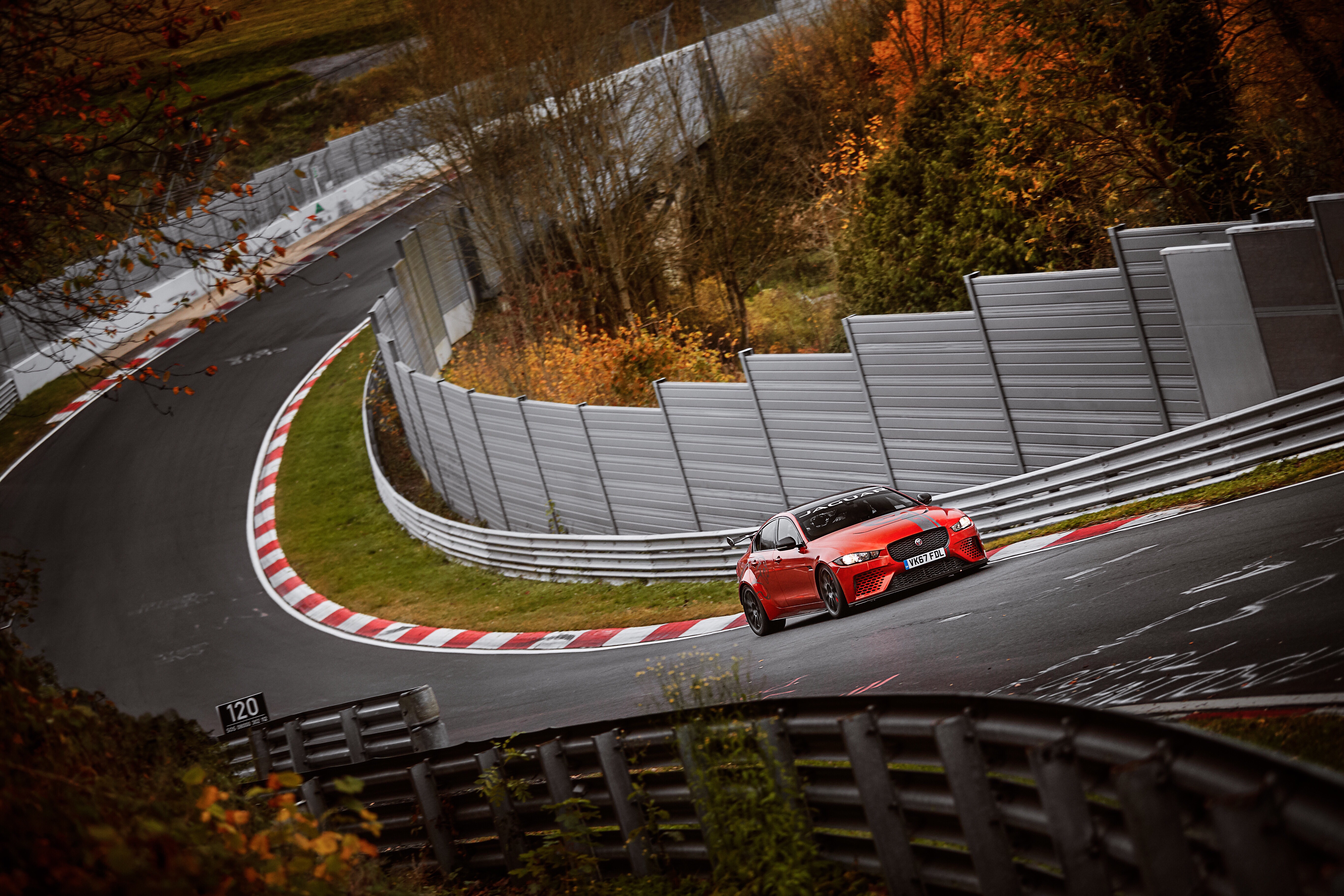 … there might be a way for you to experience this car on the Nürburgring Nordschleife in 2018. I hope so, anyway. 🤫
Source: Jaguar
Comments
comments