A quick update from the Viper team I've been reporting on this week. After the tragedy of Monday's 1-hour session being rained off, the guys managed to get a single clear lap today, with no rain.
And on that single lap, Dominik Farnbacher took the road-legal, bone-stock Viper ACR Extreme around the Nordschleife in 7m03s, according to this facebook post:
Dominik also said there's more to come, with a sub-7 being possible. If the weather holds, we might even see another run tomorrow before the public session begins around 1730.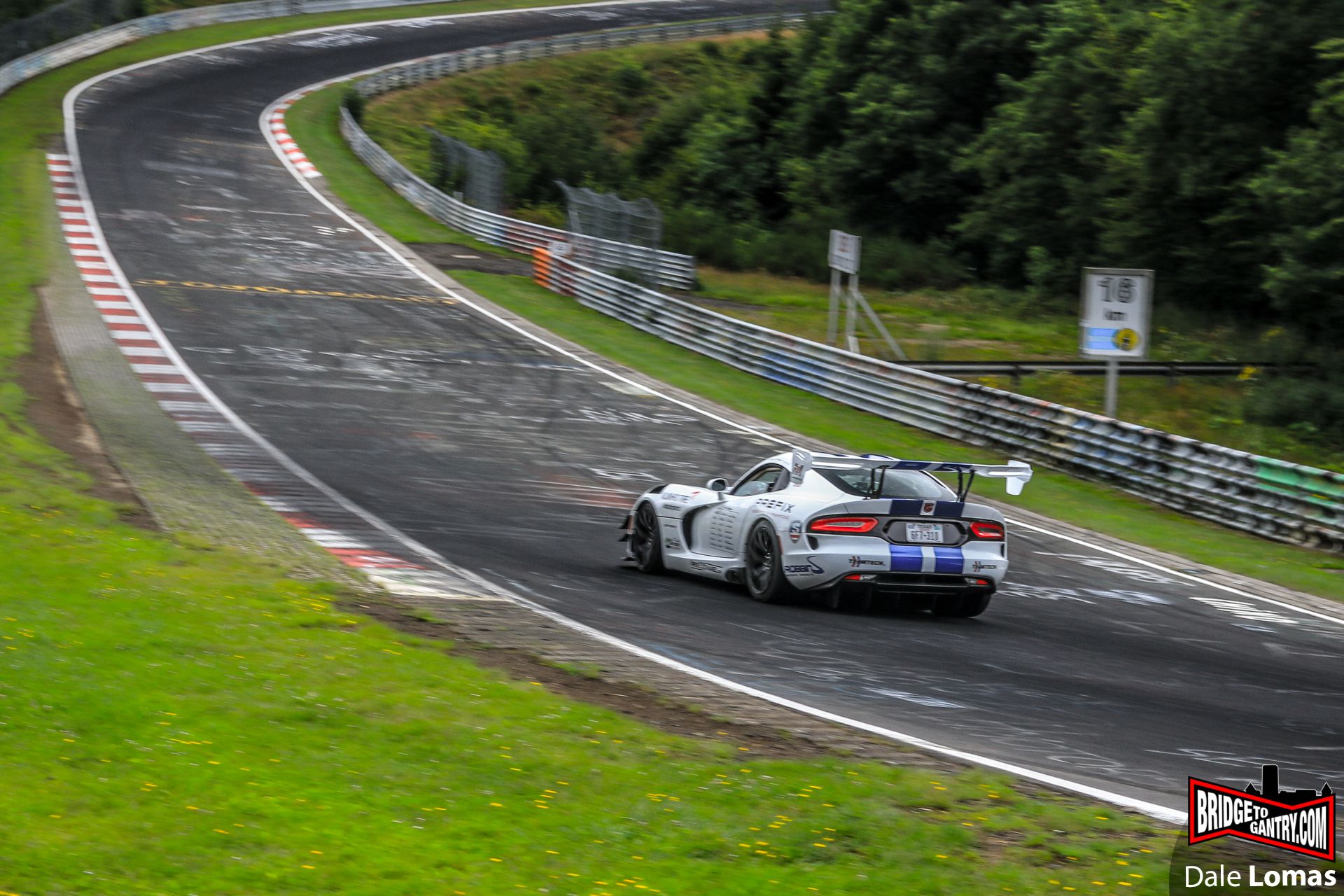 I'll bring you more as I see it. Road&Track are also covering it extensively.
Comments
comments