Like Harry Potter living under the stairs , the project E30 has been neglected of late. Abandoned for months outside MatechSports due to lack of garage space, a conversation with #underdog N24 crewchief Kjetil and helper Erik was the impetus I needed to get the little 318is back on the road.
So a couple of days before they arrived, I'd got the plates on (AW GO 318, I am very happy with those), put the insurance in place and I had even made it out onto the Schnelleschwaben Nordschleife trackday for a cheeky lap. The brand-new Toyo R888s felt great, and after the craziness of the sub-8 family estate car, the BMW felt wonderfully direct and analogue. But only half way around the 'warm-up' lap, I sensed a significant change in the mechanical noises from the motor.
It was the rocker cover bolts vibrating. Of the 15 bolts holding the M42 cover down, 6 had completely stripped their threads and were poking skywards like chubby metal fingers. Oil wept around the edges like the tears of a mechanic as we limped home to Adenau.
Kjetil arrived the next evening and wasted no time at all… after a full day's drive he set about teaching me the joys of heli-coiling. Drilling the cover in place minimised the chances of swarf or debris landing in the motor, but it wasn't easy.
No airline at my home, so we had to clean out the holes with a small honey-coated scewdriver (by hand!). But under Kjetil's expert guidance we soon had the cover re-fitted snug and tight.
All should have been good, except…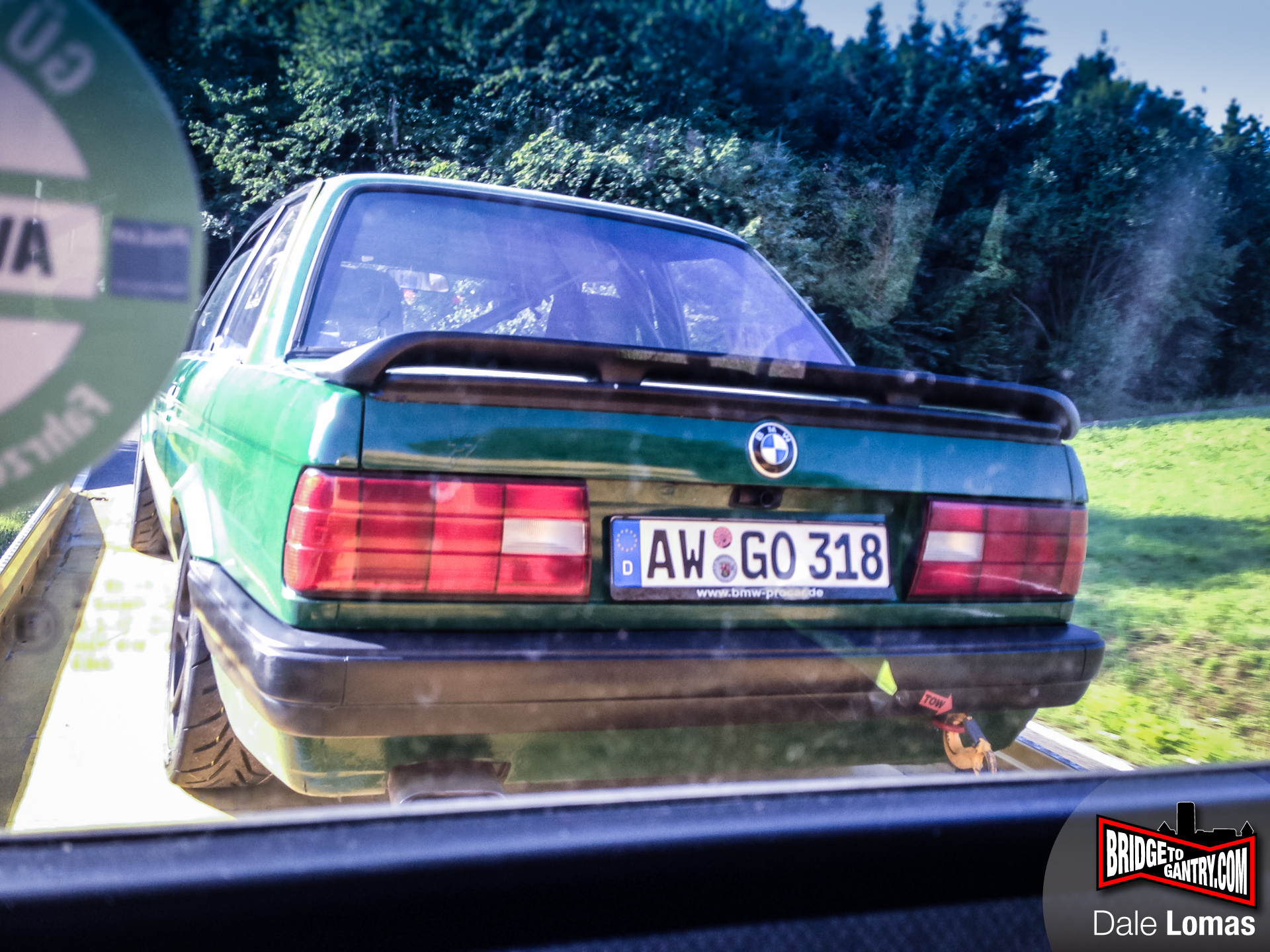 Sunday morning and we're heading back to Adenau on the back of the Bongard-Taxi because one little €13 plastic pipe broke and dumped the whole contents of the cooling system. This could have been a lot worse had it happened on the Nordschleife at speed, but luckily it happened off the circuit after we stopped for an unrelated incident.
Bullet dodged, I ordered yet more BMW parts on Monday. Then Tuesday and Wednesday we spent rebuilding as/when the holiday schedule allowed, and finally we headed out to the GP Touristenfahrten for a shake-down run…
The GP circuit was packed, heaving, full-to-the-brim. I was secretly delighted when the 60 bikers next to me were told to turn around and leave the circuit, meaning our session (the last of the night, despite queuing and waiting over an hour!) was totally bike-free. Kjetil drove, I sat passenger, as we overtook nearly everything and tightened up our lines each and every lap.
Despite the incredible crowds, drawn by the weather, summer holidays and impending Oldtimer Grand Prix, Thursday was even better! We shared five laps of the Nordschleife and the E30 didn't miss a beat.
Mission complete. Thanks to www.ms-ringpics.com for the action photos!
Fast forward 36-hours and Saturday marked a German BMW M meeting at Raeder Motorsport.
So we parked up and re-united ourselves with fellow #underdog team member Luke, whose RCN-winning M3 was being shown as a Raeder poster-boy.
Of course, there was some other interesting cars too… Like Simon's 1M Coupe:
Or this wonderfully green E46 M3, whose real power is hinted at only by badge and personal plate..
Though this wide-bodied M5 certainly wasn't to my taste:
How many spoilers can you count?! I count FOUR…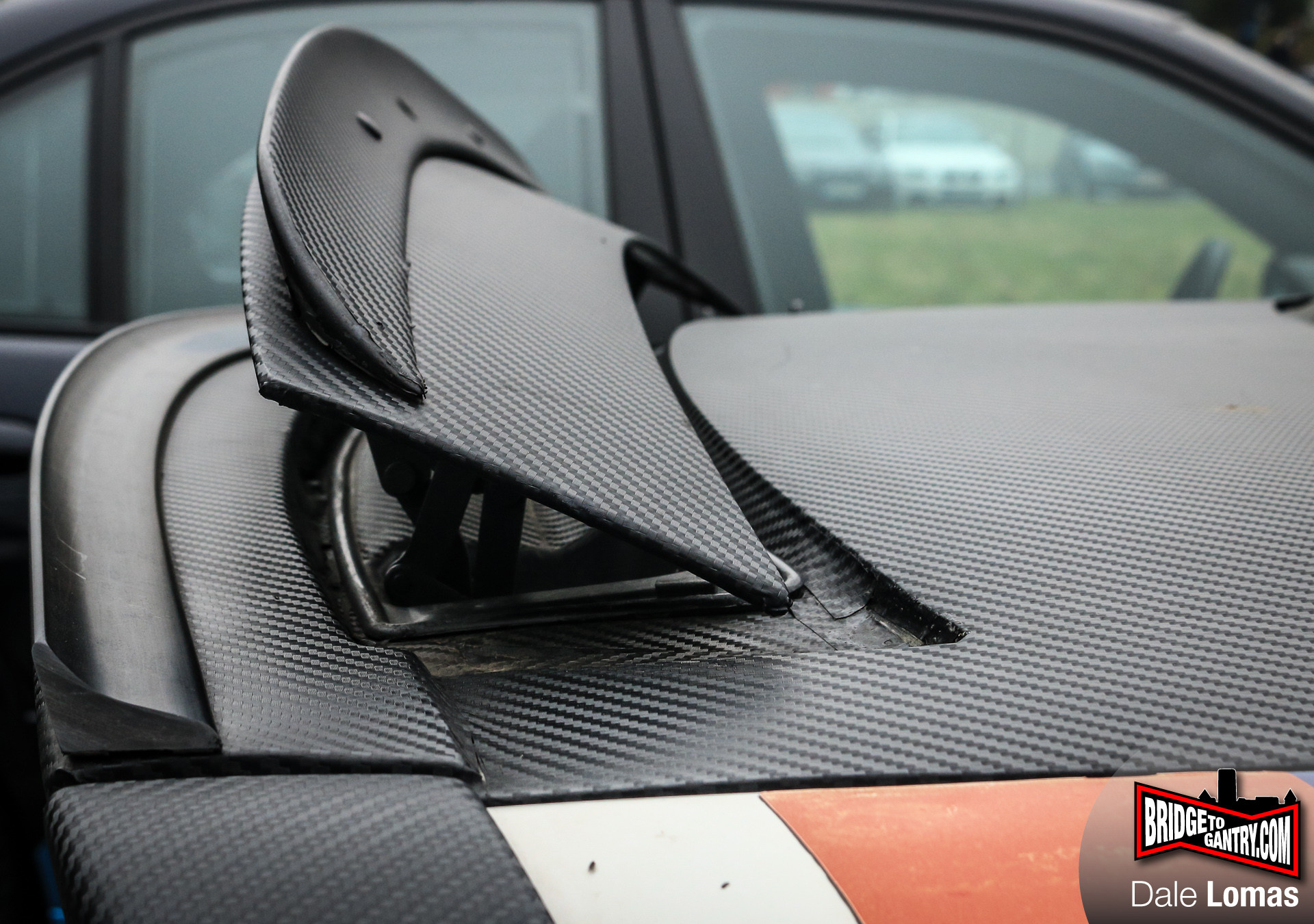 The M-fest didn't stop at Raeder though. The 318is was in good company at the Nordschleife carpark.
Though we only got a couple of laps in before…
… the E30 began to misfire! And a closer inspection showed the rocker cover was weeping oil again despite our earlier rebuild. Sad face.
Much head scratching later and some part swaps from a donor car at Manheller's showed the misfire to be Throttle Position Sensor (TPS) related, rather than coils or plugs as we first thought. A swap to a spare TPS changed the misfire from high-revs, high-load to any-revs and low-load. Disconnecting it results in the car running fine, though obviously this is only a 'base' map.
And the oil leak? Well, this may require some more thought to fix properly.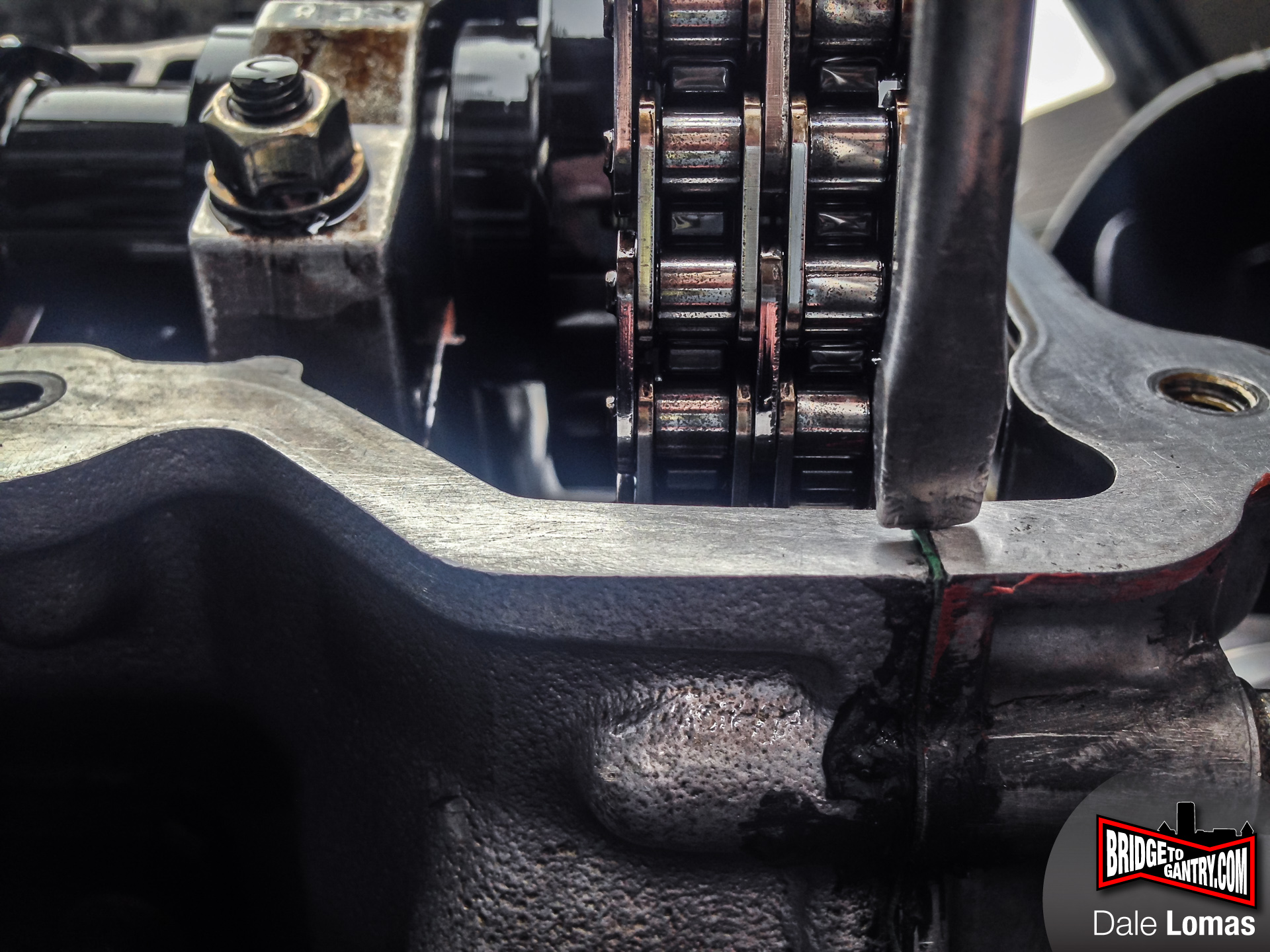 So actually, at the end of a frenzied week, the E30 is parked under my stairs again. Broken. Though I'll try not to neglect it so long this time as Kjetil and Erik are already planning their return trip, and my aim for their next visit is that we spend more time driving than spannering… optimistic, I know.
Comments
comments