Oldtimer GP is one of the biggest weekends of the Nürburgring year. And with very good reason.
The green hell echoes to an incredible array of engines spanning decades of top-flight racing. And I love it. So here are a few photos from my afternoon spectating the "Marathon" at Adenauer Forst…
Today the weather was hot, 34ºC according to my car thermometer. Which meant the race was tougher than usual. Heat is a killer for both the car AND the driver. Tyres will slide, brakes can wilt and concentration withers away.
Sitting high above the slow-speed chicane of Adenauer Forst, there's always plenty to see. Some drivers nailing the apexes, others struggling…
And in a 4-hour race there's plenty of time for driver changes. So don't expect all the action to stop as the drivers get into a groove. Shooting through the fences, the cars sometimes look like caged animals.
It's easy to have a favourite, but it's harder to decide which cars you don't like. The Stig Blomqvist Ford Galaxie is utterly heroic, pitching and rolling into the turns before firing down the straight to Metzgesfeld on a wave of V8 noise.
But it was this little blue Porsche 911 that had me cheering, sliding into Adenauer Forst like somebody had painted cooking oil onto the rear tyres. Overheating rubber? Just keep pushing. And when I moved closer to Foxhole, I could see it wasn't just the low-speed turns that this 911 enjoyed sliding through.
There was much more to be seen from this vantage point:
But all good things must come to an end, and by 6pm the race was over. The results are now online for the two races (which ran at the same time):
Marathon || Nürburgring Trophy
Winner, winner, chicken dinner below: Note that both cars are road-registered and plated. And lapping in the low-8s with super-slidey historic tyres! How awesome is that?!
Of particular interest has to be 'old man' Olaf Manthey partnering Mike Stursberg in the tiny Rüddell Motorsport RS1600 Escort and taking SECOND PLACE overall ahead of cars with double the power in the Marathon. And if you have five minutes spare, and know your racing drivers, you'll find some interesting names and cars in there.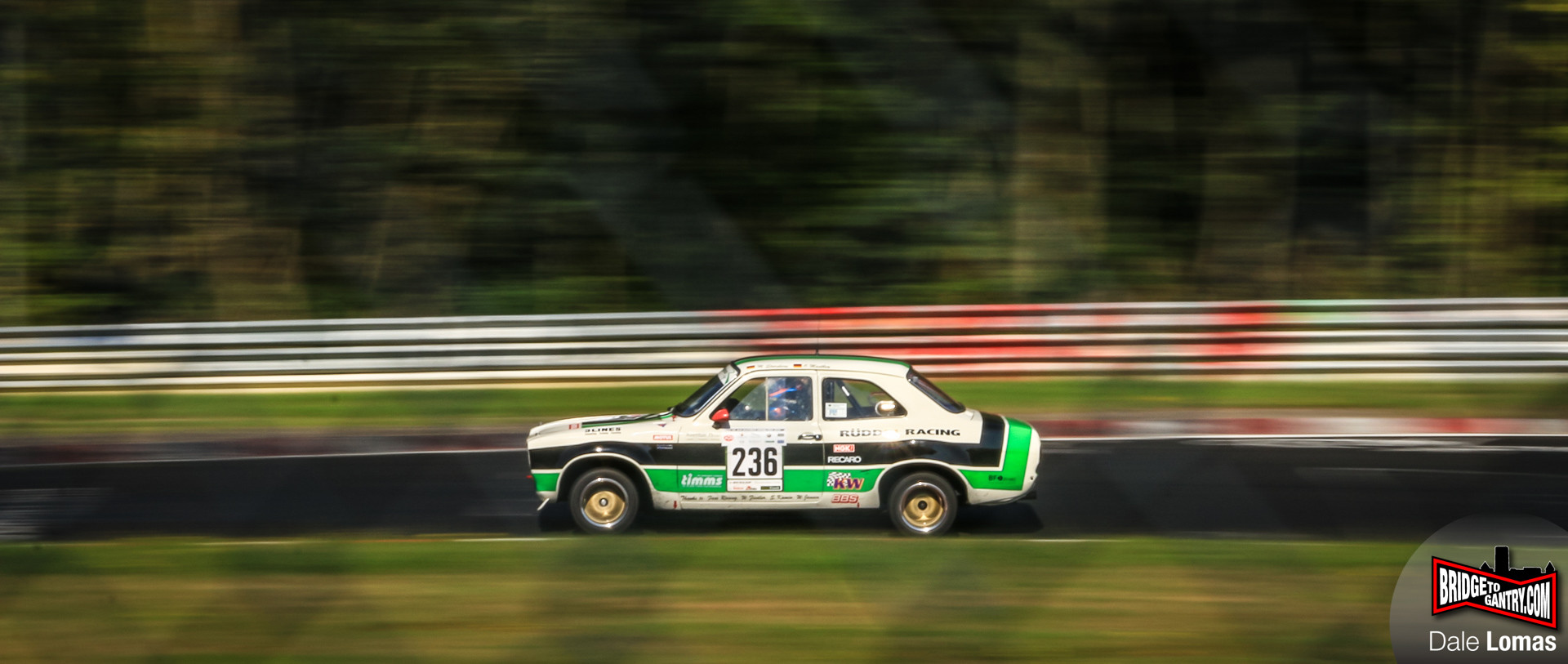 So if you missed it, you know where to come next year…
Comments
comments