Just in case it escaped your attention, the Nürburgring Nordschleife is quite busy these days. It's a fact that's not escaped the attention of the Nürburgring management.
As the Devil's Diner was open this afternoon, I thought I'd stop and say hello to its enigmatic manager, Didi. But what I saw out of the window was a bit of a surprise…
Construction crews have removed the last couple of parking spaces and made a 'shortcut' from the exit lane of the Nordschleife to a point directly in front of the restaurant.
As you can imagine, this is a major modification to the layout of the often misunderstood and confusing carpark. So first, a view from the balcony of the Devil's Diner.

Then a view as you would see it when driving off the Nordschleife: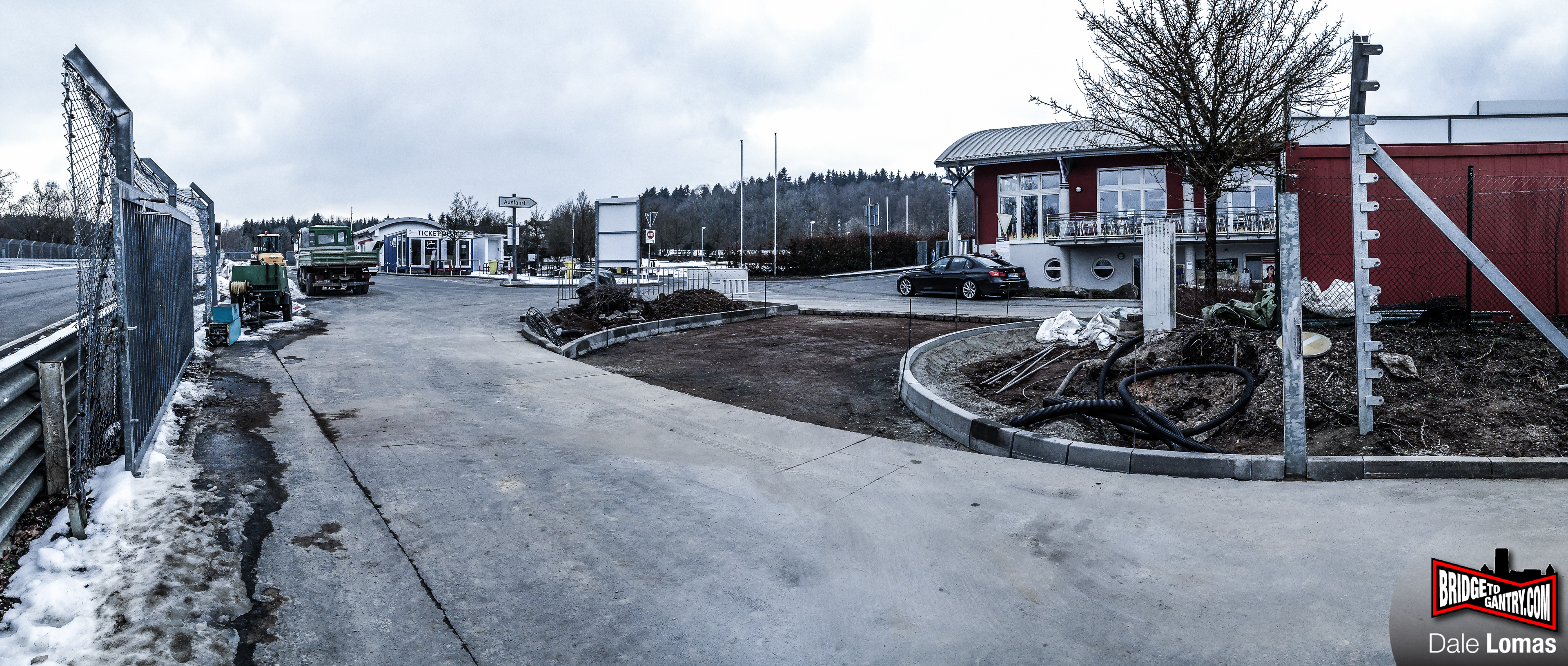 I even took a couple of minutes to sketch up the layout from last year: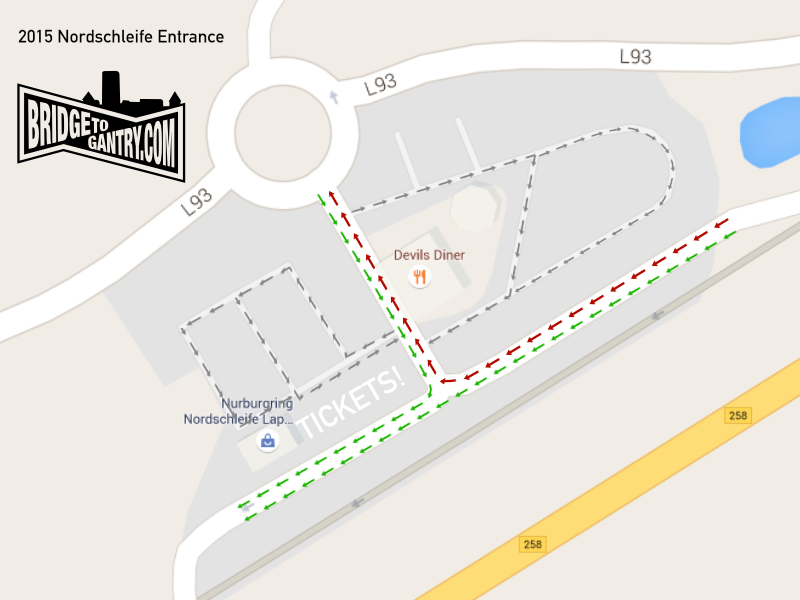 And then what I imagine* the carpark will look like next year.
Rumours on the grapevine over winter have been that the ticket sales portakabin would be dropped in the gravel car park, and further rumours suggested that only ticket holders would make it into the main carparks. Everybody else could stay on the fields.
As the Nürburgring official management haven't yet confirmed the new system* , I'll restrict my criticism to the 100% purely theoretical diagram I've placed above. This is my best-guess of what will come next.
This modification will do little or nothing to increase flow ON to the circuit. The bottle-neck is still the ticket barrier and the roundabout. The elimination of the devil's diner 'junction' has actually just been moved closer to the roundabout. No change that I can see.
The diagram above would also heavily restrict flow OFF the circuit as people try to park, give way to each other, and it lengthens the distance between exiting the Nordschleife and hitting the public road.
Of course, that all still leaves a massive question about where to put the traffic from the small car park closest to the Nordschleife office. Don't worry, I have a plan… 😉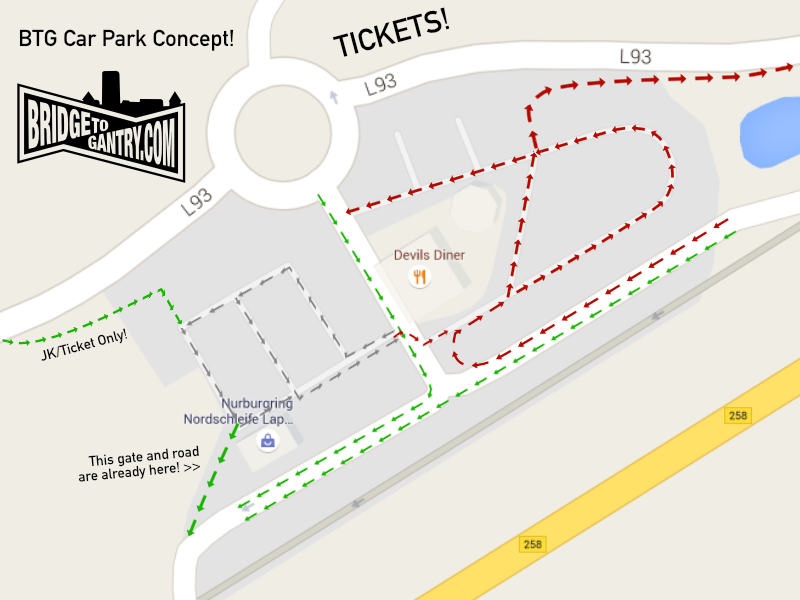 * Please tell me what's really happening! Thanks, Dale.
Comments
comments