The Nürburgring has long been a fantastic marketing tool for firms and brands all around the world – and long may that continue! But every now and again, somebody oversteps the mark, and the gritty, authentic, Green Hell looks a little cheaper because of it.
Yes, I'm talking about the lady in the BMW and her "puking customer" at Brunnchenn 2…
Because it really was a story too good to be true. A few photos landed in my inbox, and I dismissed it immediately because I recognised the driver and the passenger. But predictably enough, the world's automotive media picked it up and ran with it.
There are literally dozens of stories all over the internet right now (and they're still multiplying), most of them similar to this one on BMWBlog  but, credit where it's due, not everybody fell for it quite so easily.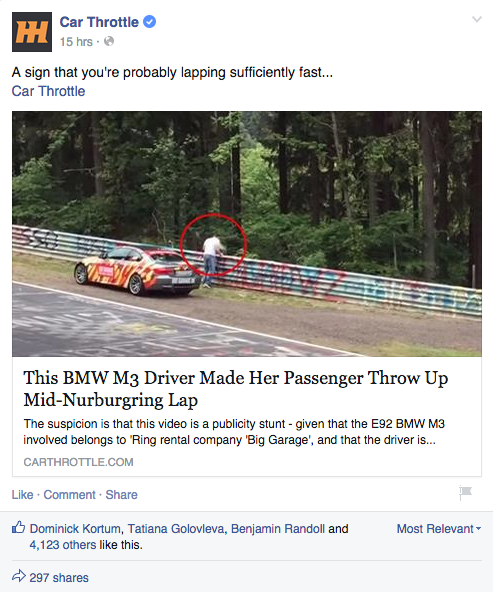 The first line of the Car Throttle story says it all… "The suspicion is that this video is a publicity stunt".
And, thanks to BTG reader Peter van Dongen, we can look a little closer than the original YouTube video allows.
Yep, sure enough the "passenger" is Hannes, the boss at BigGarage.de and the "driver" is Tatiana, his latest recruit and "instructor". She's even got her company T-shirt on, as well as her best red driving high-heels and a helmet that's not even fastened. Here are some of their photos on the BG homepage.
As a viral stunt, I applaud the idea behind this. It's a great bit of marketing and better than €10,000 spent on conventional adverts. It's brilliant!
But as a guy who drives dozens of laps every day in the RingTaxi, and occasionally has to stop to let my own passengers puke their guts up, I find this stunt a little irresponsible. Anything that needs marshalling is a risk. When I stop, I get really worried. And I always try to find the SAFEST place to stop, not the MOST-VIEWED.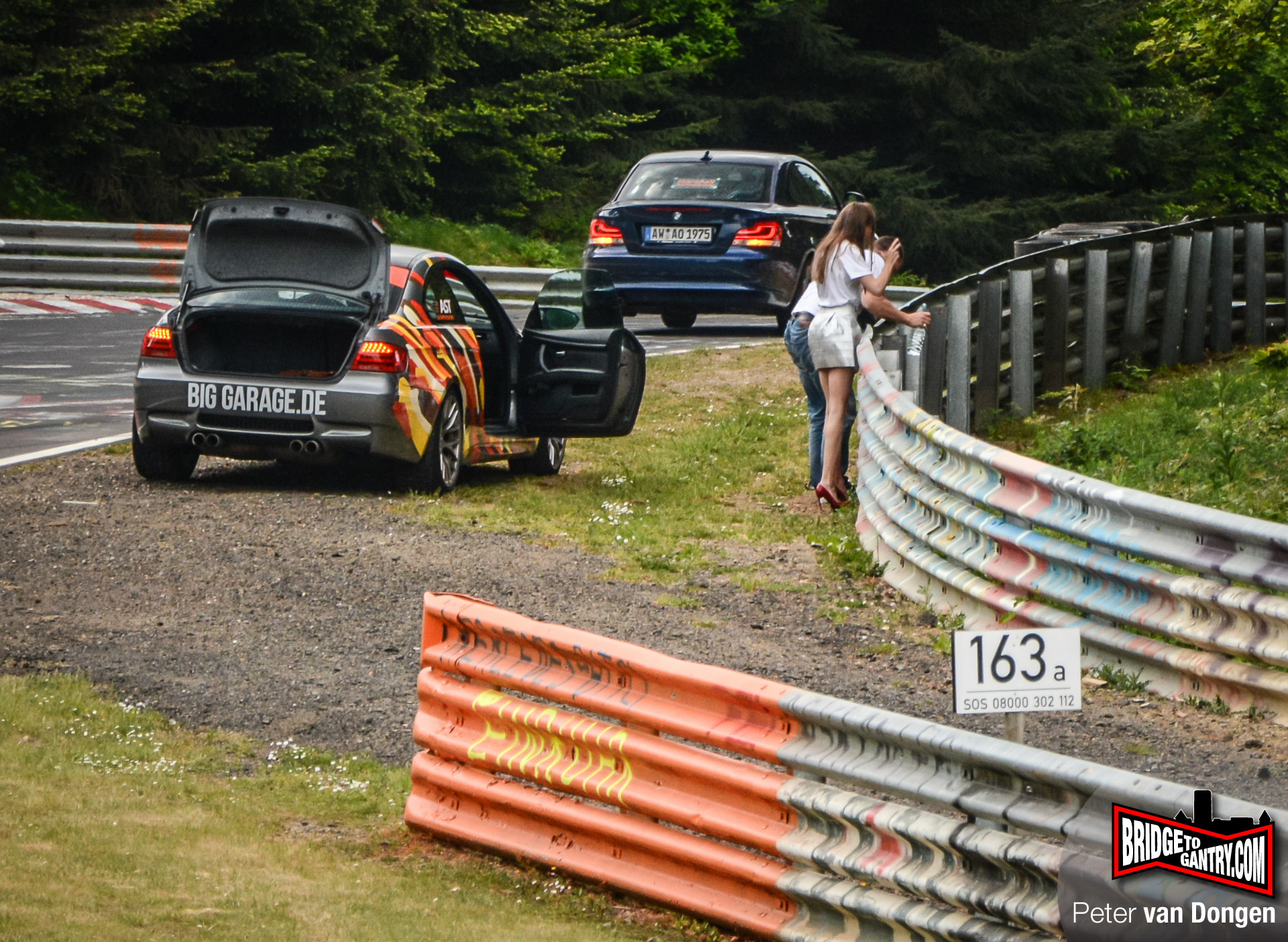 Any regular 'Ringer would see the 'pocket' at 163a, and back-up inside it. That way the traffic isn't disrupted AND you're safe from other people crashing into you. Not so good for the video cameras, though.
In conclusion, I believe that this was cynical yet brilliant publicity stunt (hell, they even got a story on BTG, right?!), though for their own sake, I expect the company to stick to their 'cover story' that Tanya's driving was so bad that even Hannes puked… or they'll be facing the wrath of the Nürburgring operators!
Thanks to Peter for the use of his photos, you can follow his work on facebook/pvdautomotive
Comments
comments