After Monday's excitement with Porsche throwing a 2016 GT3R around the Nordschleife, it should be no surprise that the Nürburgring is getting back up to speed this week.
In fact, by Tuesday afternoon the Eifel forests were being serenaded by engines of all sizes, thanks to the first Industrie-Pool session of the year.
But not everything is finished in Nürburgring-land though, as these photos of the new 'Flugplatz' section show.
Construction throughout the double-right at Flugplatz is still ongoing, with test cars hitting a speed limit sign at the old jump. Presumably this will be finished before 90 VLN cars are let loose in testing this weekend, otherwise there will be some disappointed teams and drivers.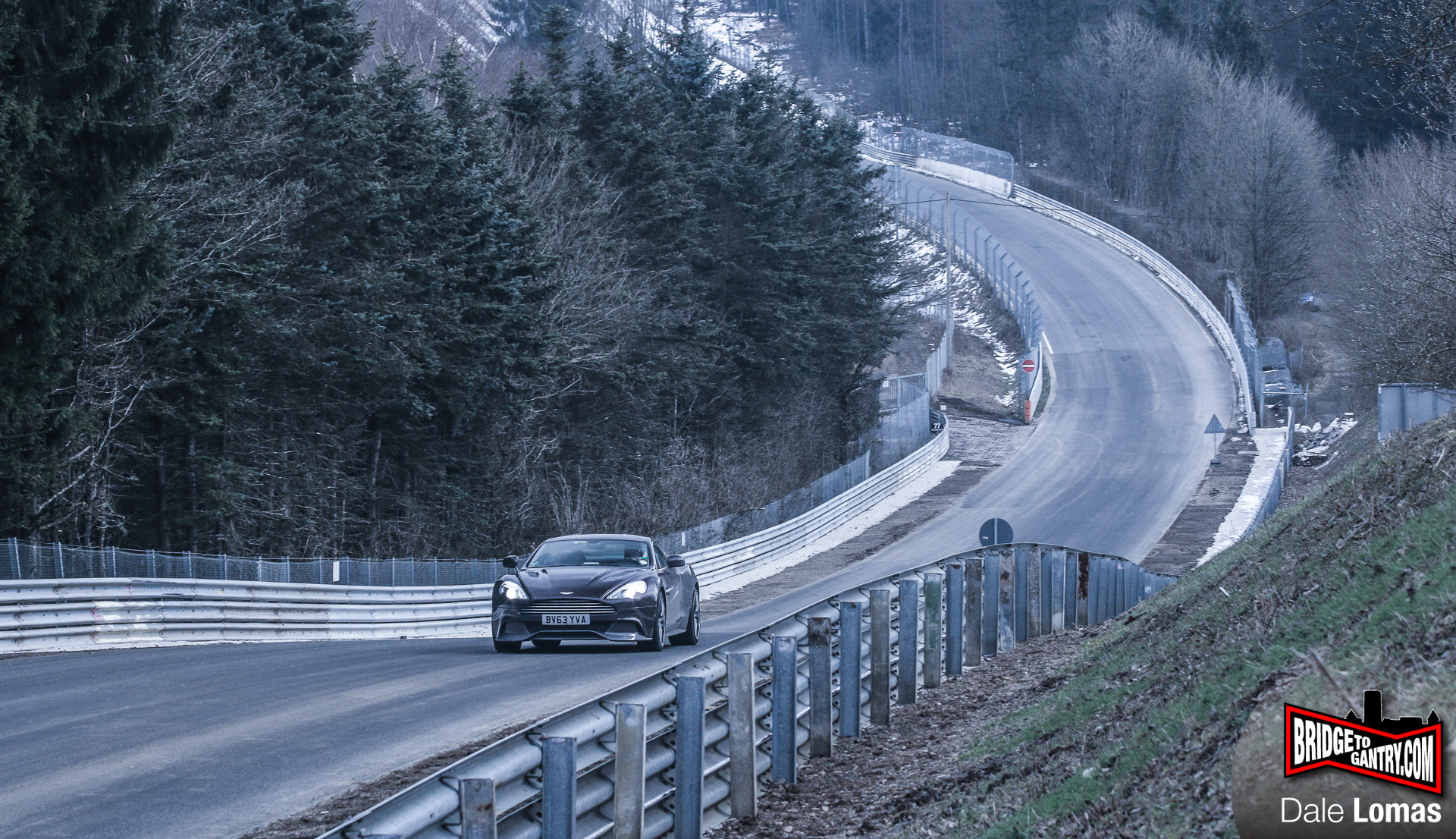 Even though the test cars were approaching at a much reduced speed (presumably 50 or 80kmh), the jump itself (Quiddelbacher Höhe) has obviously been levelled off significantly.
The good news is that the surface has been massively improved all the way from the bridge to Flugplatz.
Blah-blah-safety, etc…
What I don't understand is the aim of these modifications. Yes the jump was a potential trouble-spot for any flat-bottomed, downforce-loving race car. But the jump also controlled the speed and entry for everybody. There's nothing as safe as slowing people down, and jumps are normally very good at it.
But the perfect surface and a none-existing jump will undoubtedly increase speeds for aero and none-aero cars alike. And the total amount of run-off hasn't changed at all. In fact, right now, there's only a short strip of dirt, and a handful of stones, before you hit the wall at an angle of anything up to 90-degrees.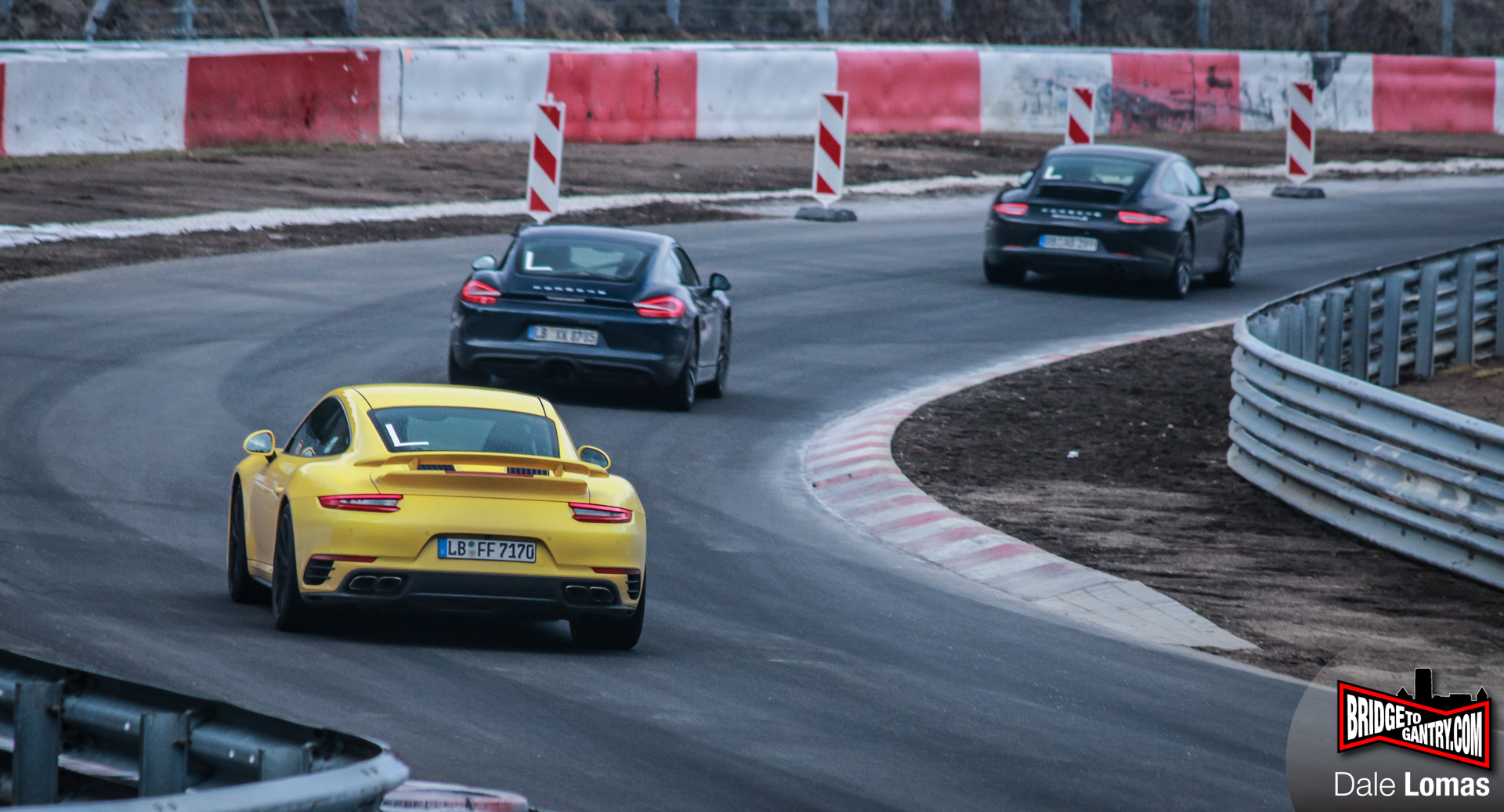 In all my life, I've never first-hand witnessed a genuine race-pace overtaking move into Flugplatz-with-a-jump.
But now it's so 'perfect', I think we'll see a few. And I don't need to elaborate on how destructive a botched overtake here would be with the newly increased speeds…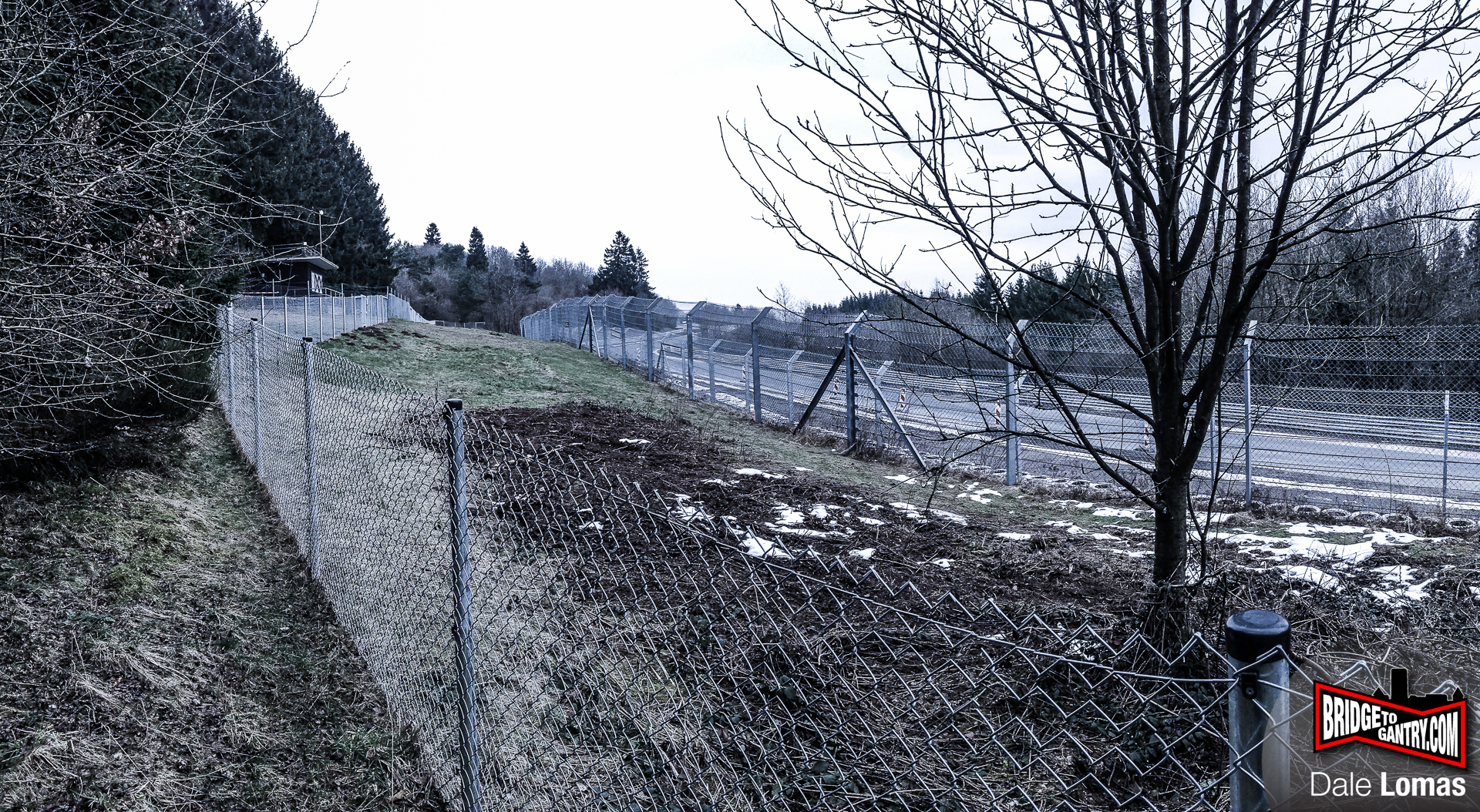 Maybe that explains why the spectator area has now been completely, 100%, fenced off.

This is as close as you can get right. I've never recommended viewing from here anyway though. I prefer easier places like T13 all the way through Hatzenbach.
There's nothing exciting happening in i-pool that I can see right now. More than 90% of the cars lapping in this first session are either instructors or students. Those interested in seeing exciting supercars and performance cars driving fast will have to wait.
But not for long…
Comments
comments