We knew it wasn't going to be easy, but we were ready for the challenge.
At least, we thought we were…
The whole thing is crazy weird. Weird mad. And fun while you don't get stressed. Parking alone can be exciting, but hard work.
And as for the racing? Well..
Bit by bit, task by task, the team are learning what it takes to run at the world's most daunting production car race, the Nürburgring 24-hour. Free practice goes surprisingly well, and for the first time ever I'm briefing all my drivers on how to drive slower. Not faster. I don't actually get a full lap in free practice, but instead I take the first lap of the night time qualifying instead.
And I am REALLY happy when it rains, and rains HARD.
With our new support from Tyre-Trade-Center.de this is to be my first ever session on Kumho racing wet tyres. And the heavier the rain, the happier they are.
As the evening wears on, the light fades rapidly. Glowing headlights and neon reflectors become brighter. Bradley, Luke and Johan all take their turns to do two laps in the night.
But with a whopping SIX hours of practice and qualifying ahead of us, we have to strike a balance between pushing the car to discover (and fix) problems, or being easy on the car to keep it in good condition for Saturday and Sunday's race. We all vow to take it easy, watch the traffic and keep out of trouble.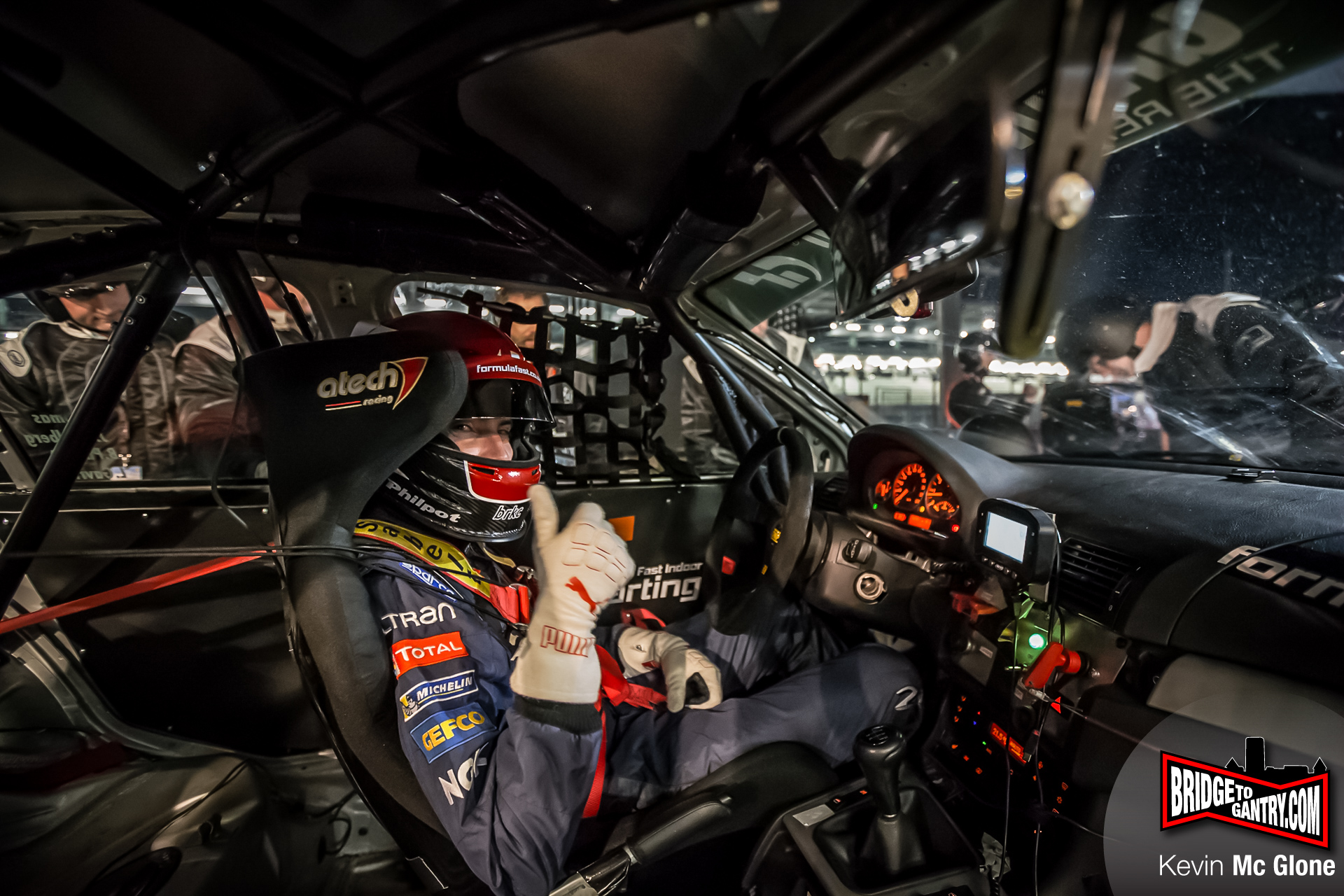 Finally all the drivers have done the required two laps each, though I haven't driven in the dark yet. So I sneak out at 11.10pm for a cheeky dark lap. Aware that it is an extravagance, an unnecessary risk, I go super smooth and super safe. But it's still alarmingly fun.
When I step out of the car at a time closer to midnight, my mind is on fire. And I have a huge grin. The silver #underdog might not be light on its feet, but it's still a major event for me.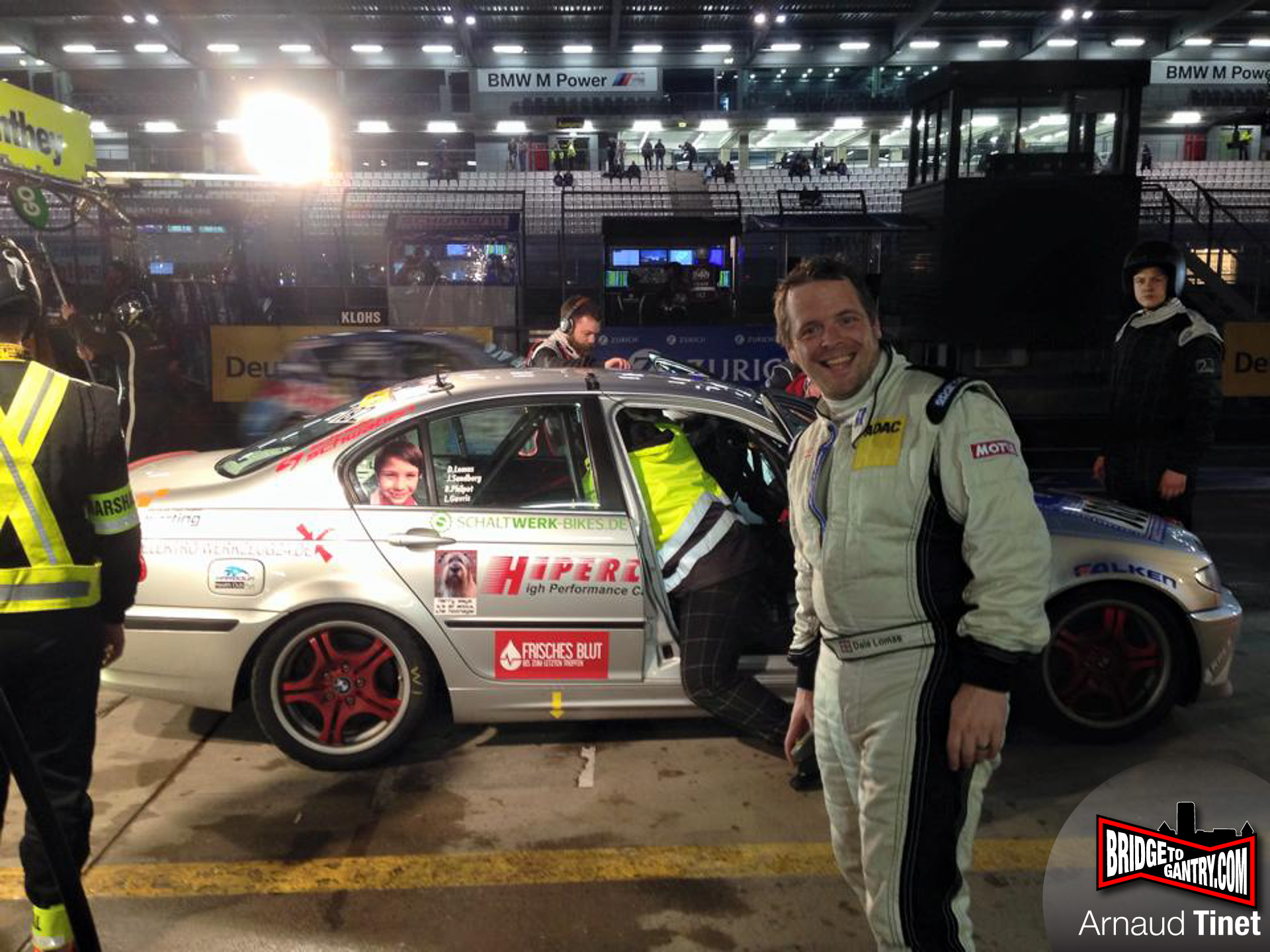 But it seems that with every lap of every session, we find something we want to change or optimise. The car is moulding around the new team, but there are only so many hours in a day.
The next day is second qualifying, but we really don't care about position. Like, actually, I feel it might be more dangerous to be near the front than near the back.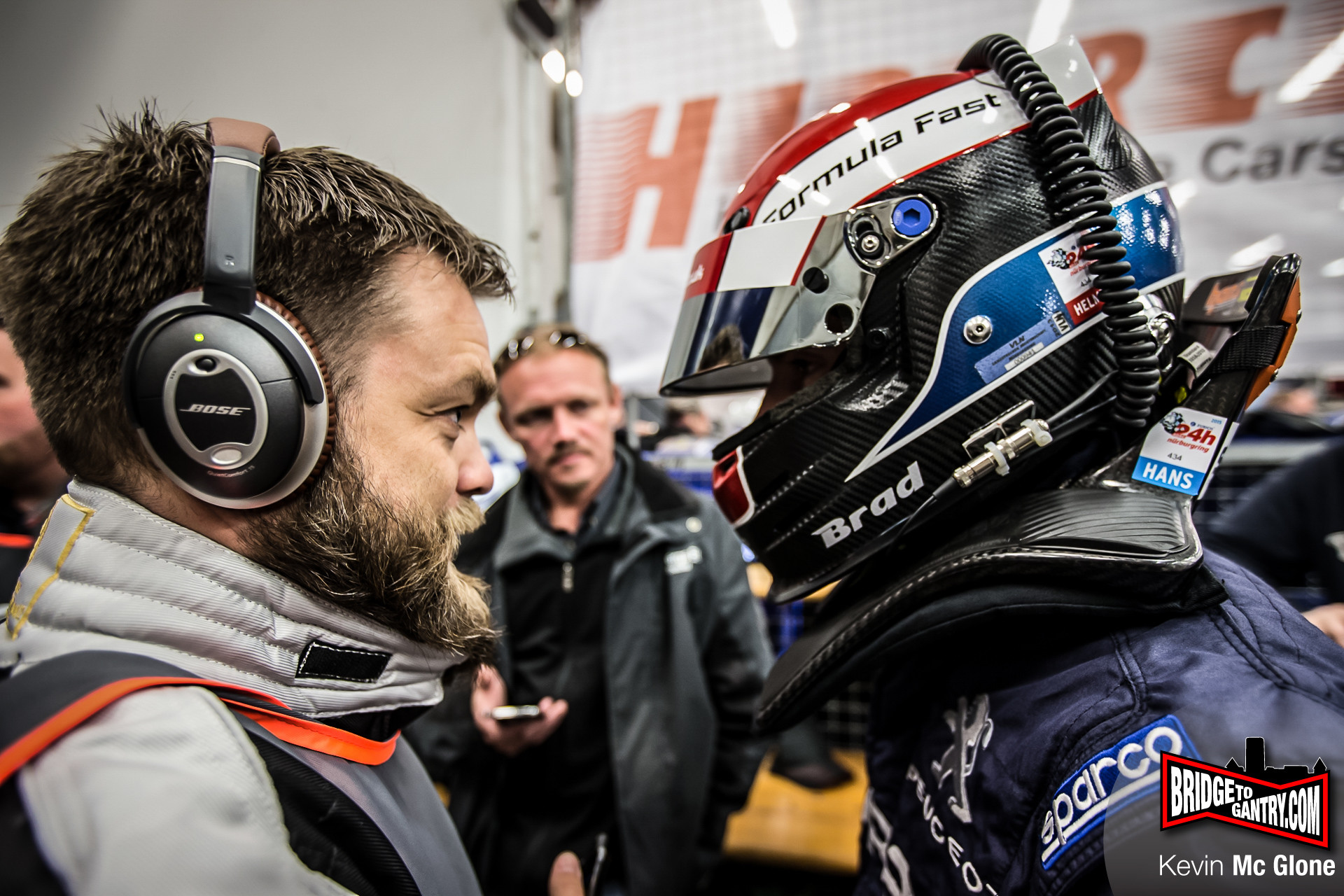 Luke goes out and scrubs in some more Performance Friction pads and tyres (we lost one brand-new Kumho to a puncture overnight), and then Bradley opts to do a couple more wet laps just to get a feel for it. At one point we're hovering around the 100 place position and 4th in class.
But after Bradley pits in, the sun comes out and the track gets fast. The battle to be in the televised Top-30 session hots up and we stay in the pits. Call it a tactical withdrawal, but after completing nearly a full VLN's worth of laps we don't need any more stress or little problems to fix.
We bring in the car and spend all of Friday re-aligning and honing the car. There's a lot of things we'd like, such as a cooled-LSD or even a baffled sump. But the things we choose to improve are more realistic. Better brake venting, better oil cooling, and a more aggressive wheel alignment, just for example. With the help of the Hipercars team and our new star crew-chief Kjetil, we've fixed all manner of niggles and the #underdog is now closer to being a real race car than ever before.
And while the team might already be tired, they're moving more like a race team.
We're ready as we could ever be for tomorrow, so bring it on!
We are: Team Hipercars.de, car 182, pit 27, BMW E46 330i in Class V5 (Production under 3.0-litre)
Follow the race LIVE with the following great links:
Official 24h-rennen.de website (timing, video, live ticker)
Vodafone.de Livestream (onboard, telemetries, UK commentary by Darren and Paul)
Thanks to all my AMAZING sponsors, partners, volunteers and suppporters!
Comments
comments