Because, let's be honest, without some sort of video proof, I don't believe it, and neither should you. Facebook is wonderful in many ways, but the propogation of unfounded rumour as a series of clickbait headlines just pisses me off.
With speedlimits in places, and laptimes forbidden for most of 2015, I just don't see how or when it happened. There are many and numerous other reasons which I will explain below.
CREDIBILITY
"The news was revealed on the Facebook page of Love Cars"… so writes GTSpirit. Add in their headline, which factually records the new lap record as a fact, and you get the idea. It's a fact, they say! (Pagani have not confirmed it, they mention much later)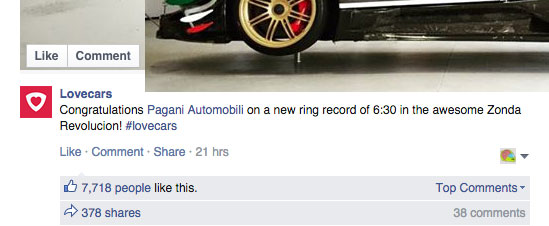 Go here to read the offending facebook post for yourself. Does it quote a source? Does it even have a photo of the car at the Nürburgring even? Erm no. It does not.
AVAILABILITY
As everybody knows (some acutely so, Koenigsegg we're looking at you) the Nürburgring did in fact publicly ban all lap record attempts. With a 250kmh speed limit in place for all events, the very idea of a lap record is almost laughable.
The last lap record attempt to be made public was back in May, when Lambo dropped this amazing sub-7 video on us. I personally believe that video was shot in the April ipool session, when the speedlimit furore was in peak confusion.
PROBABILITY
Making a lap record does not happen in 6mins30s. You need to run for hours, even with a developed car. The Vipers ran for over week with multiple cars. The Porsche 918 ran for months. The record attempts were done with multiple drivers and military co-ordination.
So when did the Zonda do this 'secret' lap? If I was around (and I live in earshot of the track, remember) I'm sure I would have heard it. And failing that, somebody would have told somebody what they just saw in the paddock, pitlane, on the Nordschleife, and we'd have been waiting with cameras. That's just what happens here.
CONCLUSION
I love supercars, I love Zondas. If this news were true AND backed up by a video, I'd be shouting it from the rooftops. (Though I must say, the amazing Zonda R record is nothing to do with street cars. It's a race car on slicks. And this is the same. And by race car standards, these cars are still woefully off the pace if you consider the power/weight. A GT3 car with only 500hp can lap the Nordschleife in about 6m20s)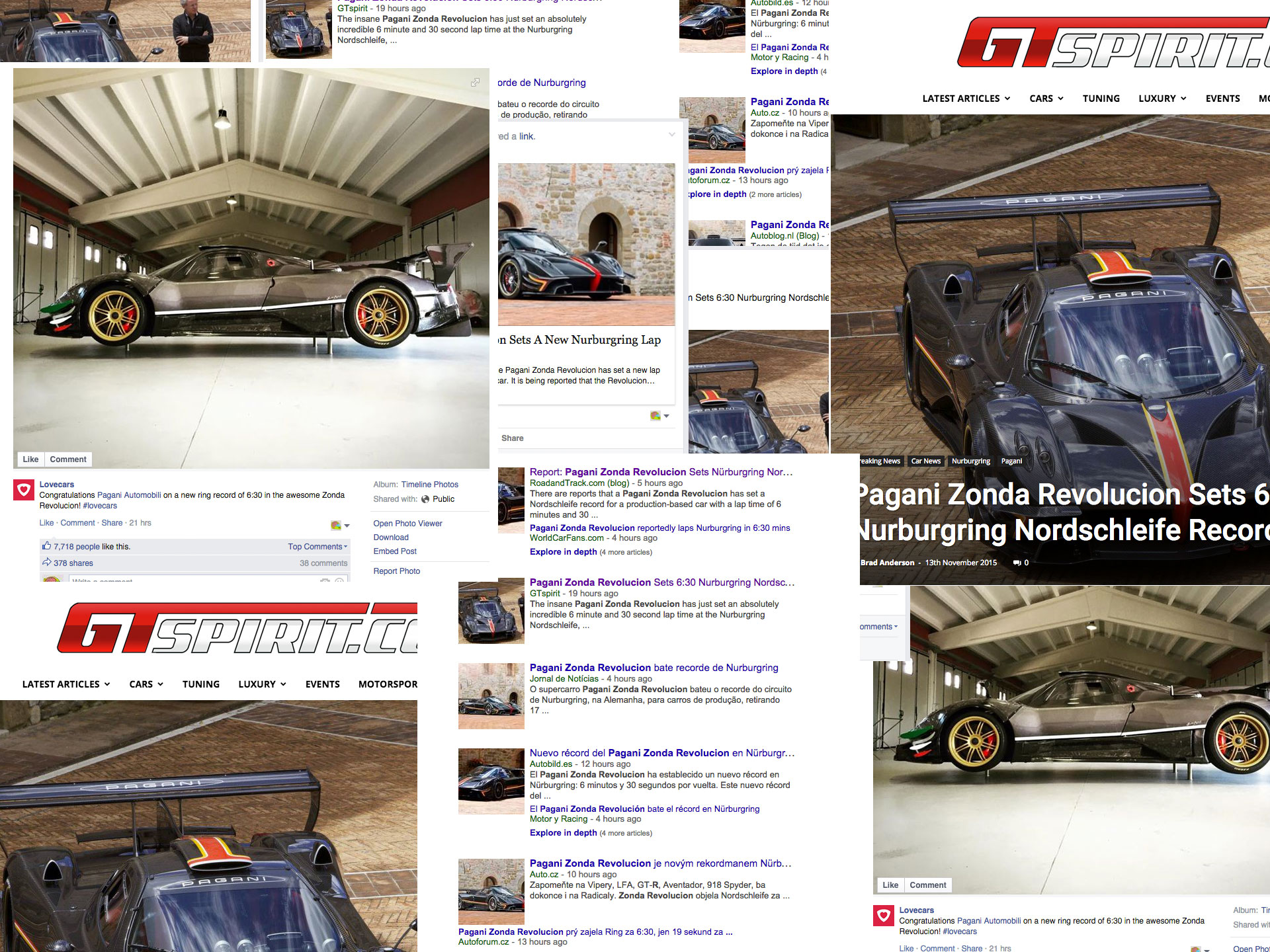 Comments
comments