The content of this video was, as the BTG Facebook page pointed out earlier, just one of the many reasons the Nürburging was closed more than it was open today.
Oh yeah, that sucks. And it's definitely in the top 5 of most people's ring fears. Without prejudicing any pending court cases, it's fair to say that hundreds of people witnessed a BMW come trundling down the hill just moments before, coolant sloshing everywhere.
And with no permanent marshall force posted corner-by-corner, the first cars to hit the spillage really stood no chance at all. You can see clearly in the video that the bulk of the fluid was dropped exactly on the racing line.
The aftermath looked like this:
And the poor German-plated Porsche was lifted off the track like this: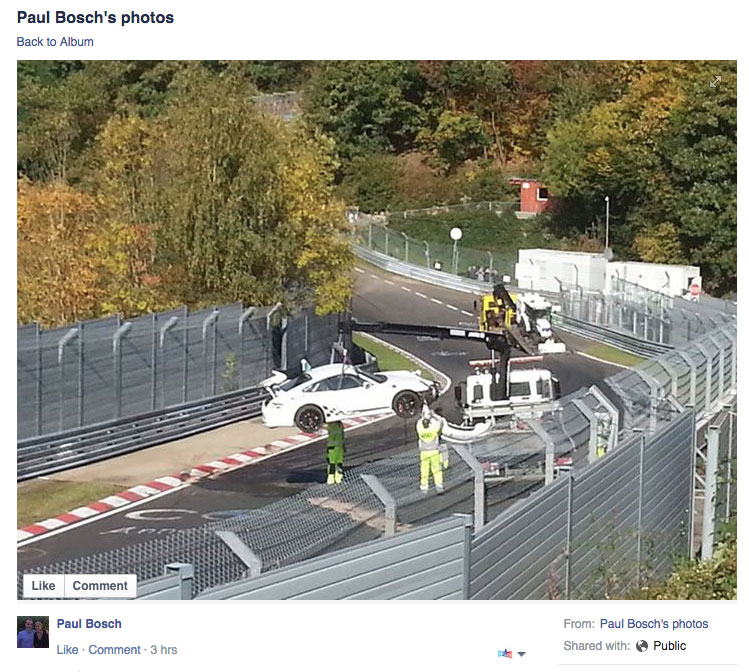 I believe the driver was more-or-less OK, though the prices of 997 GT3s just rose another decimal point.
Drive safe.
Comments
comments