This is it, the Porsche 911 GT2RS, in its 991.2 form. Traditionally the "widow-maker" of the Porsche family, it promises Porsche Turbo S levels of power and torque in a GT3.RS body and chassis.
If you're wondering how much it will cost, or where you can order one from, you're probably already too late. That's what my Porsche dealer friend says… and it sounds about right.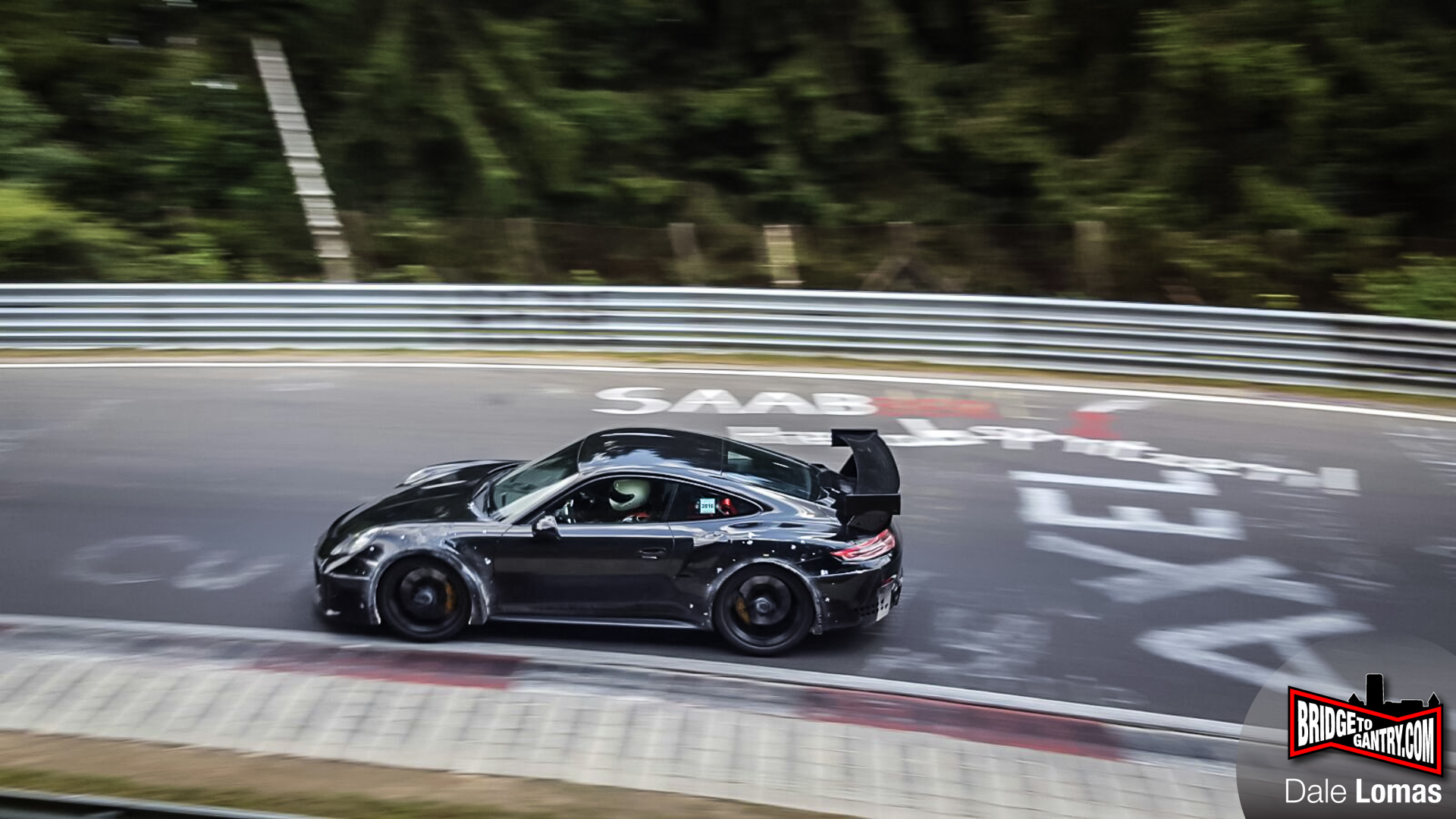 I love the feeling in this photo. The driver looking at the apex, the window all the way down because of the crazy 30ºC heat today.
Drink it in. Can't wait.
What? YOU WANT MORE?!
Then check out the thoroughly unsubstantiated rumours of Nürburg…
690-700 horsepower
Manual gearbox
Rear-wheel drive
500 units to be made in year 1
Delivery 2017
Based on the GT3RS body, including magnesium roof, carbon panels.
Comments
comments