The fifth-generation Camaro Z/28 was a 7-litre, dry-sumped beast of a race car that set a staggeringly fast lap of the Nürburgring Nordschleife back in 2013. And now it looks like Chevy want to turn the volume knob to 11 for 2017… check this out:
The sixth-generation version of the hardcore Camaro is clearly gunning for the Mustang GT350R, sporting a much bigger rear wing and some huge front canards. And it looks awesome!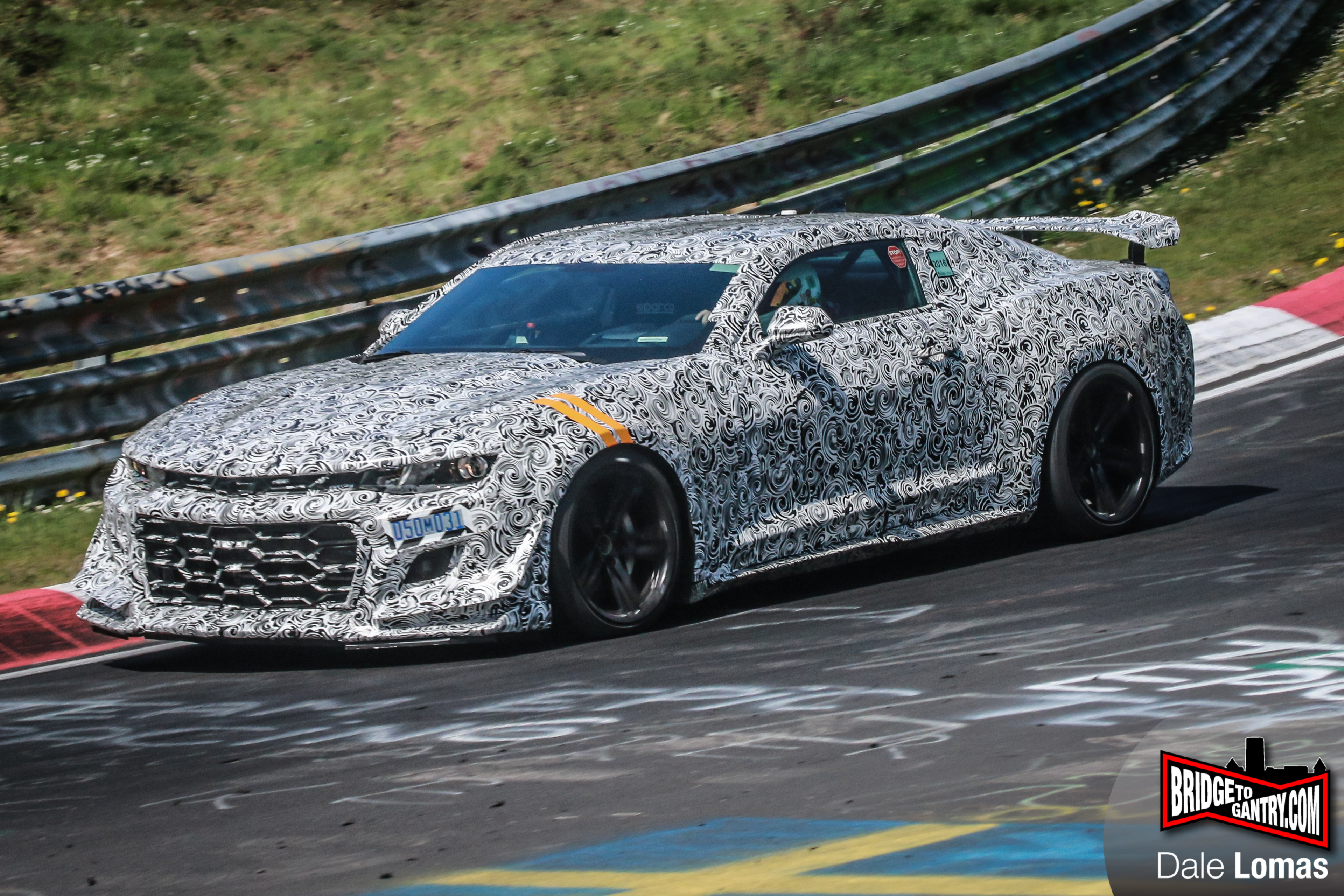 Logically, we all knew that the Z/28 concept (big N/A motor, big brakes, full hardcore track-slag) would be re-shelled into the latest version of Chevrolet's pony-car. But it's still cool to see the prototype breaking cover here at the Nürburgring Nordschleife first!
It looks like the Camaro team are testing hard here, with various current and future models pushing around the track.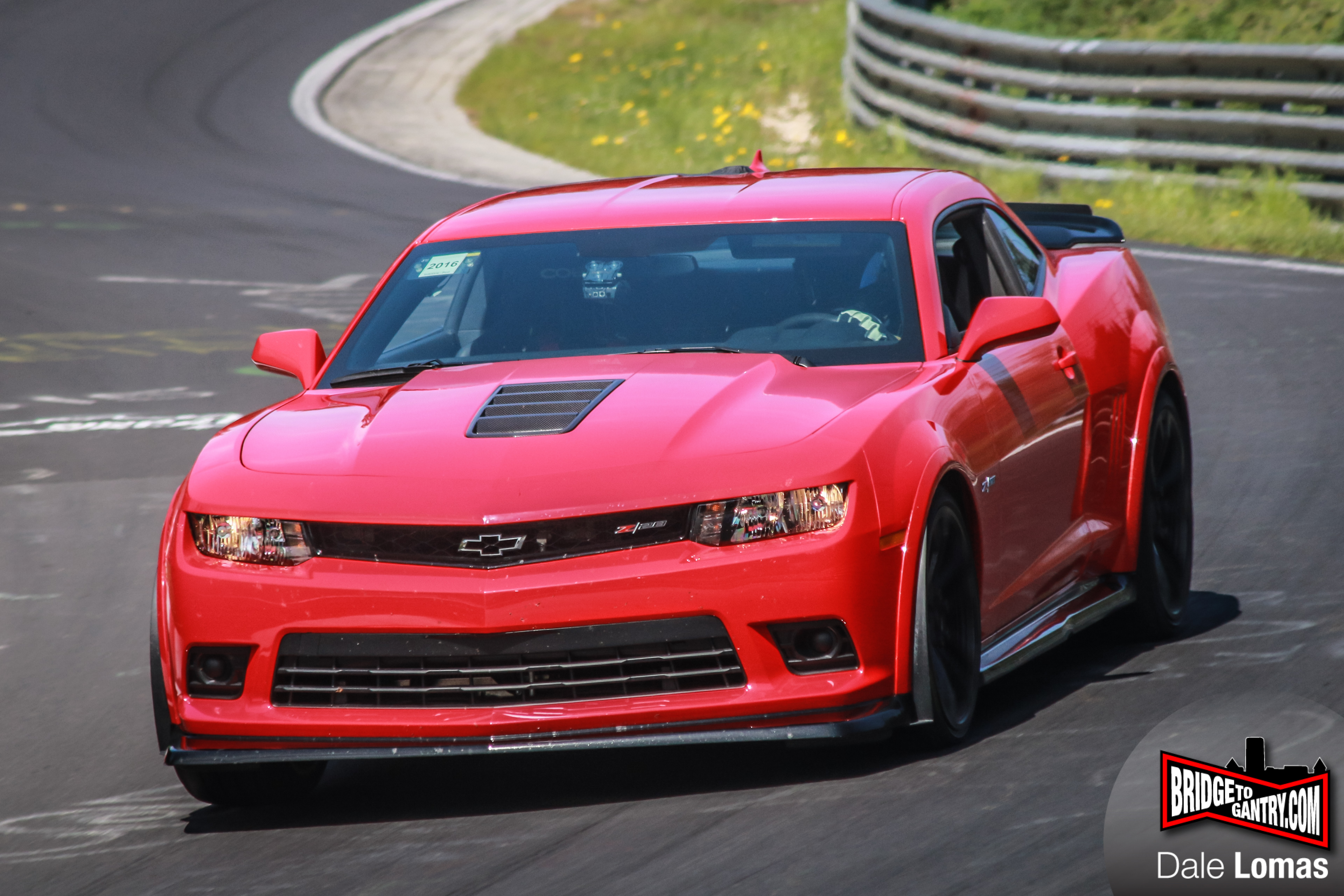 Perhaps the most entertaining viewing was provided by a current-model Z/28 battling a Porsche 911 test mule this morning:
Both guys were leaning pretty hard on their tyres for a solid 3-4 laps. This Porsche looked quite interesting too: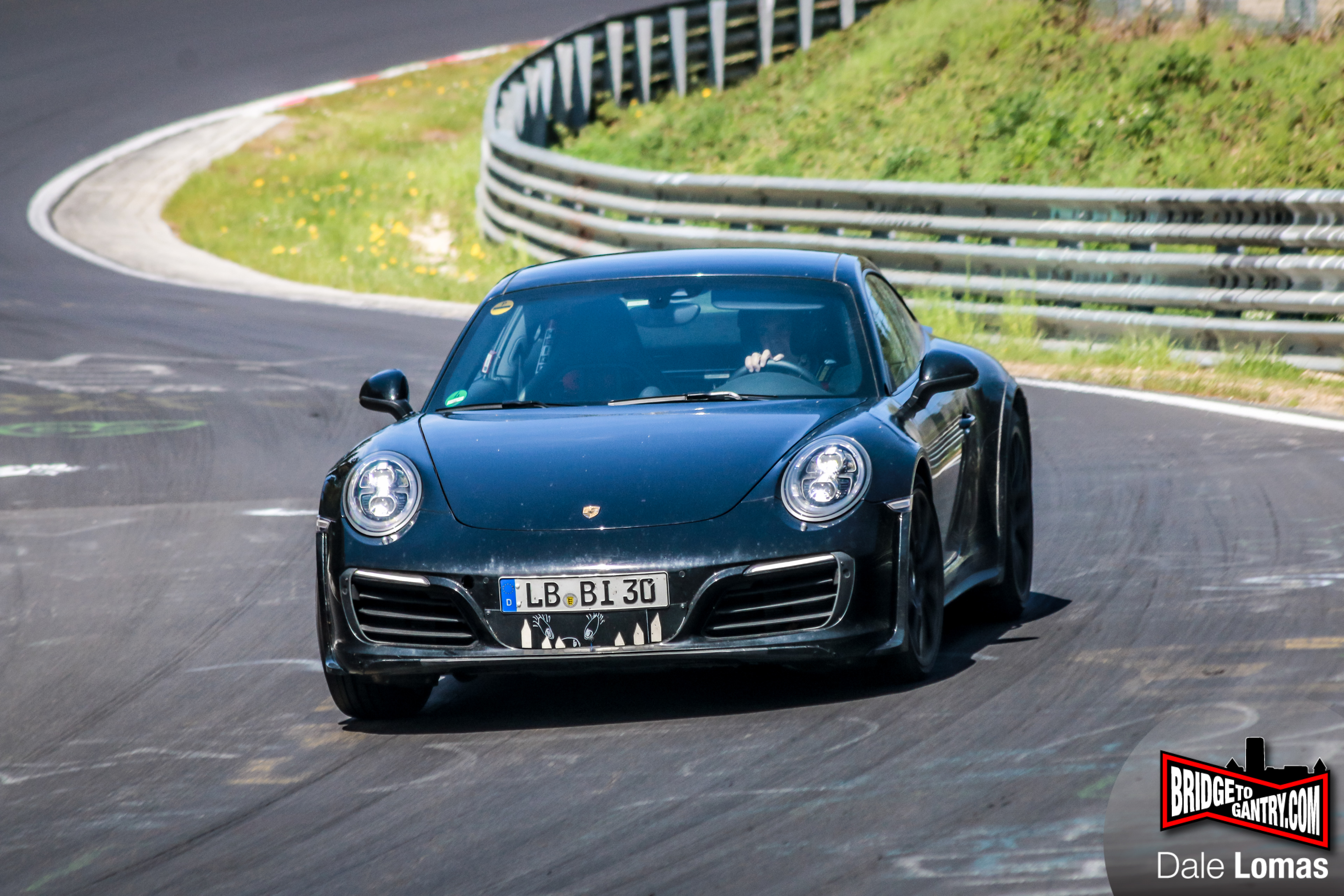 Check out those stick-on arch extensions on the rear, and the wide front wings. Could be something to watch for in the future…
Comments
comments