Oh man, no sooner had I posted a load of photos of the Camaro team testing hard at the Nordschleife, when THIS happens.
And by THIS, I mean a big ol' Nordschleife four-wheel-alignment. Check out the video below, to see what I mean!
DISCLAIMER: This is a 'typical' prototype crash; i.e. something f*cked up and the driver barely stood a chance. Read my own interpretation at the bottom
How did this happen?
A lot of people might be pointing fingers at the driver, but to be honest, you've only got to hit pause twice to see what REALLY occurred when that lovely 2017 Camaro Z/28 plowed into the wall.
To wit, I bring the jury's attention to Exhibit A: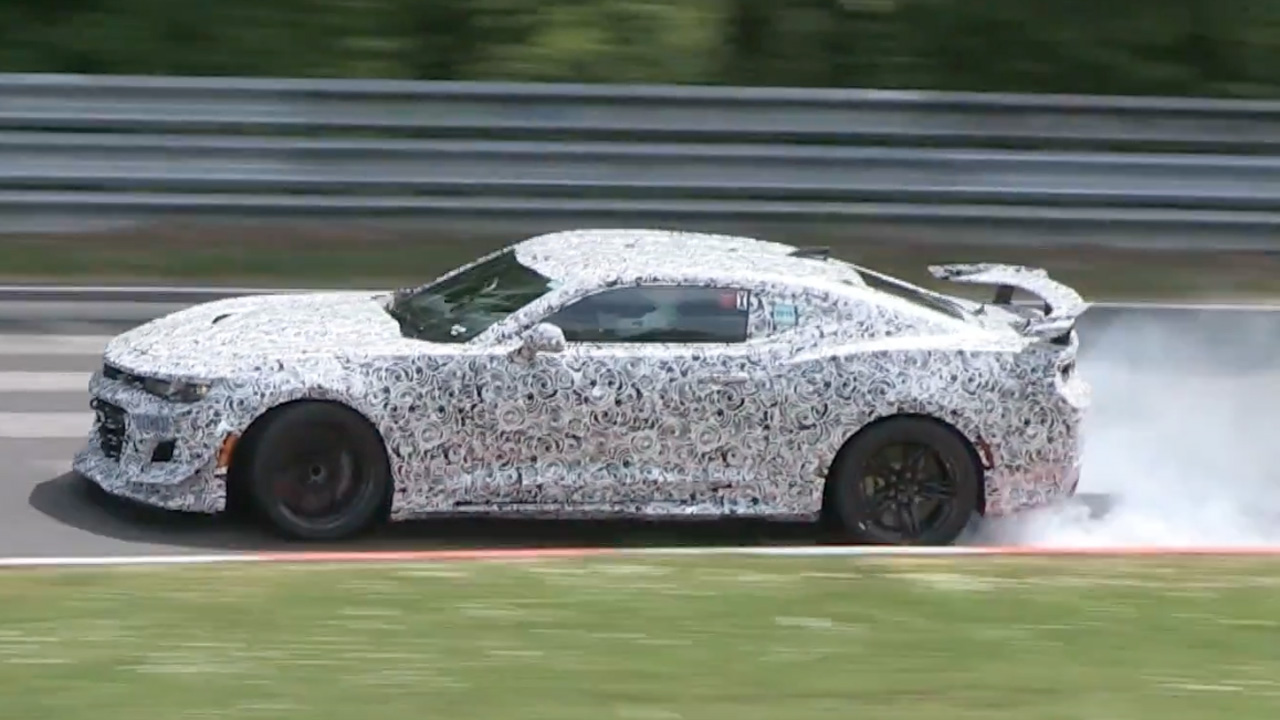 As the driver brakes hard for the slowest turn of Adenauer Forst, the rear axle locks up. This is normal for any car with an ABS failure. Why? Because when the ABS controller sh*t itself (maybe he hit a kerb too hard at the top of the Foxhole, or the wheel-speed sensor went for lunch), it also lost the ability to figure out the electronic brake distribution. And the default setting is normally rear-bias. I've had this happen to me in a lot of cars at the Nürburgring. From Porsches, to Renaults, Lotuses and even Fords.
So the rear axle locked, the driver didn't get much time to think, and then he did this…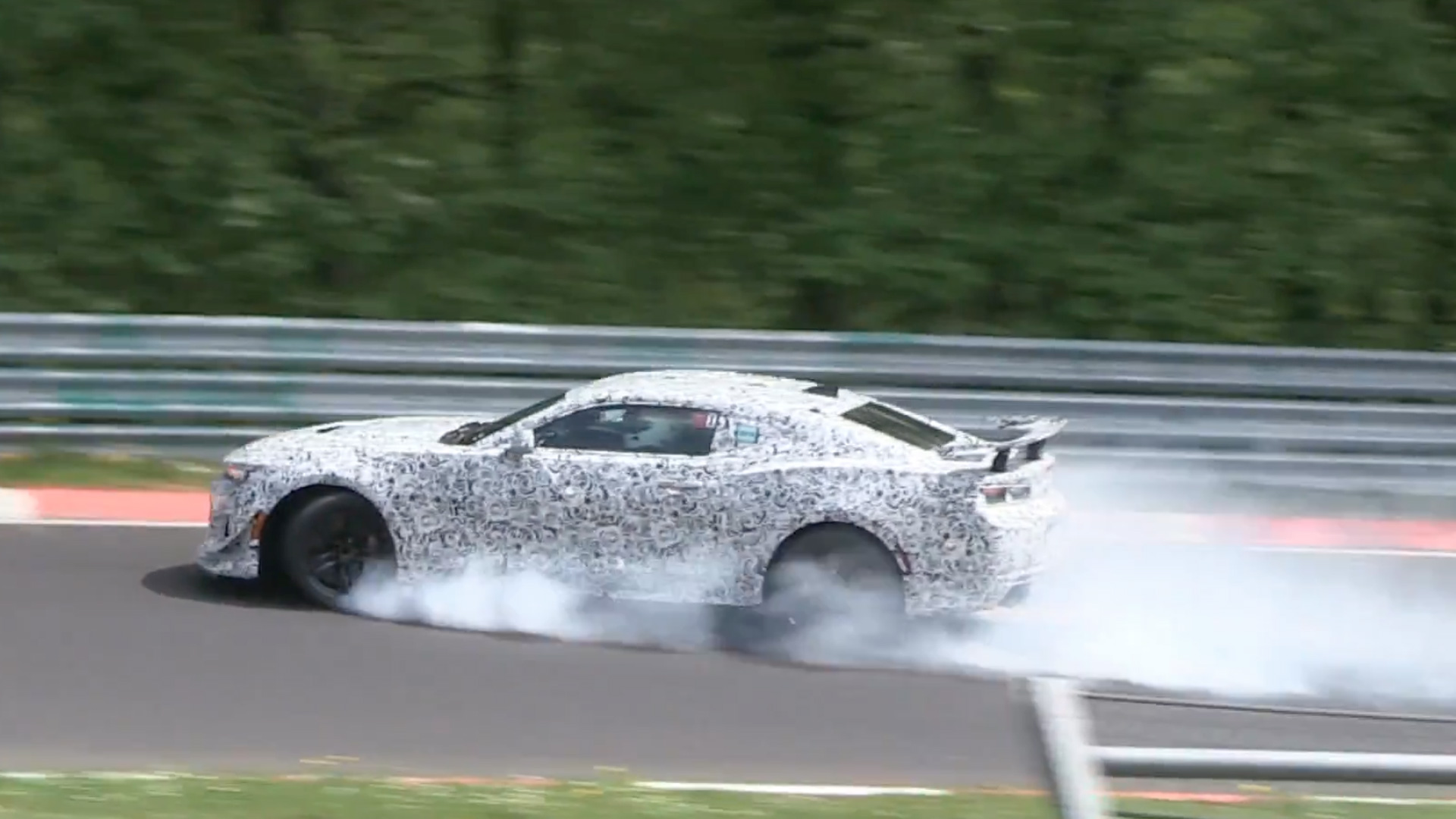 A typical reaction, and one I could see myself doing too, he braked even more. Sure, why not? The car wasn't stopping, and there's nothing to say whether or not this prototype's ABS warning light was always on, or not even fitted. So you brake more, and steer away from the fence….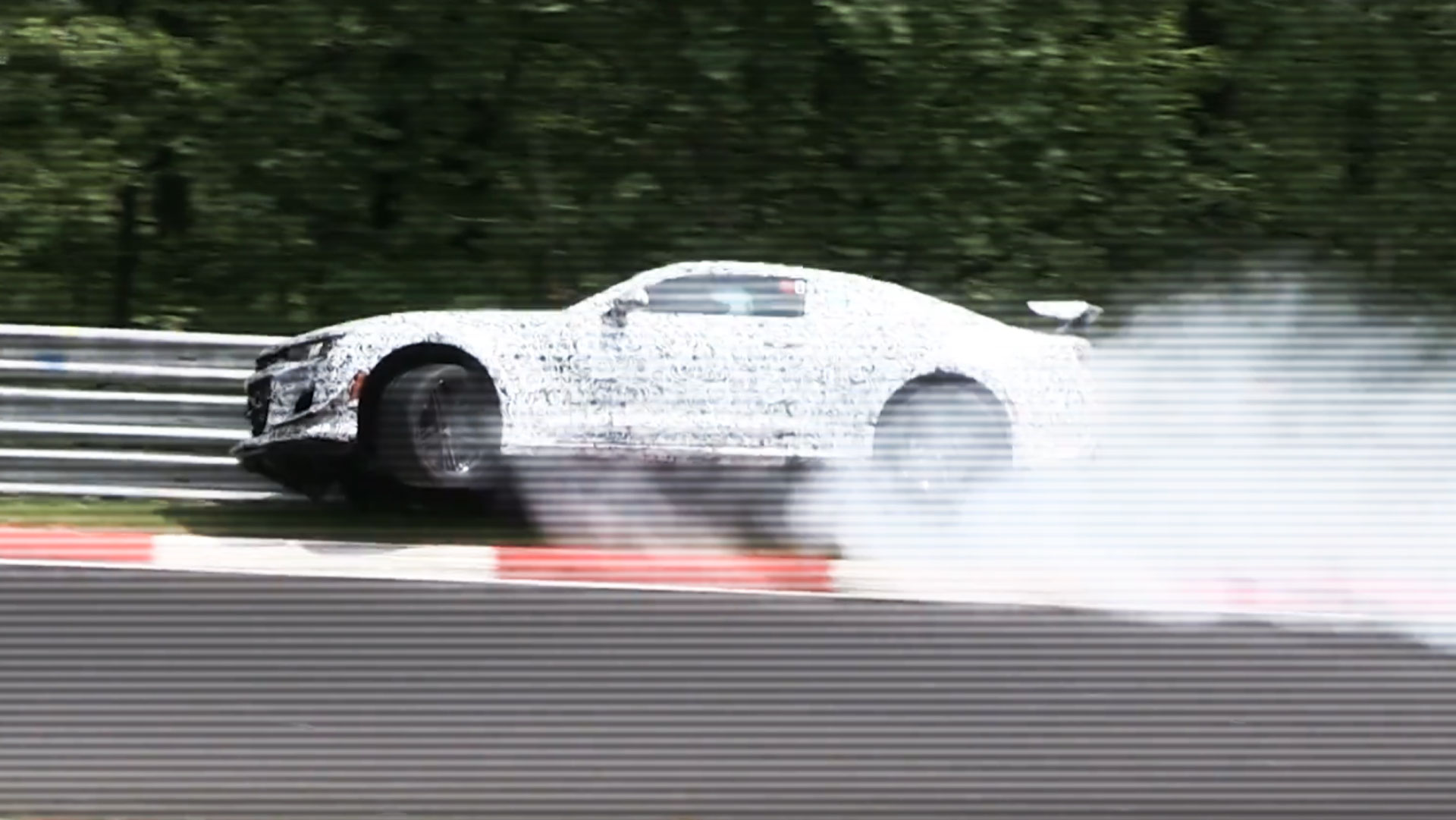 Which didn't work. Oh well, that's why we test cars before we sell cars!
Keep it up guys, I'm enjoying the V8 soundtrack this week!
Comments
comments