OH NO! Say it ain't so Mercedes-AMG! Yep… those look like low-profile Michelin slicks on standard AMG GT R rims right next to the car that did the lap record with Christian Gebhardt / sport auto.
There are some perfectly rational explanations that might destroy claims of cheating… for example the Vipers did laps on slicks and semi-slicks, just to see if they could get under 7. They got 7m03s back in 2012.
Or maybe the Haribo GT3 car was using some standard AMG rims for the day.
Or maybe they're just really slim tyre warmers that somebody wrote on in yellow tyre pen…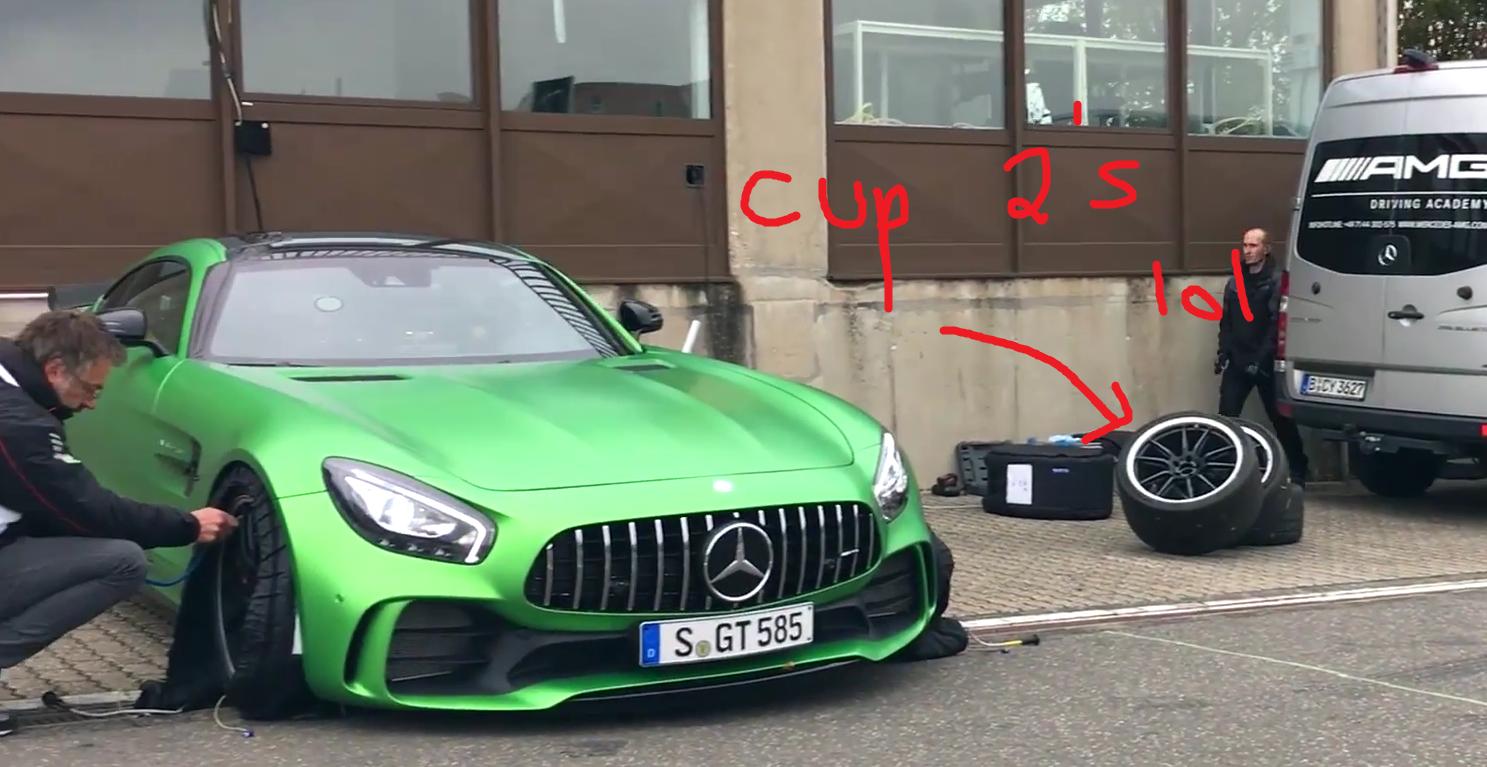 All a little bit too CSI:Nürburg? Well, as CSI Miami would say: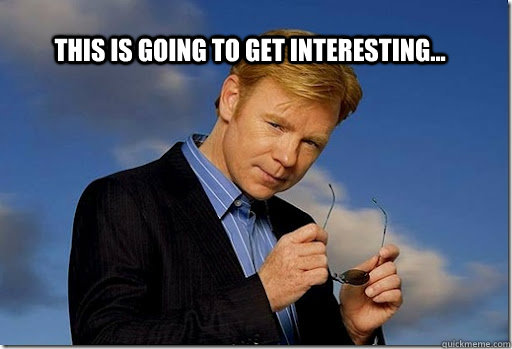 UPDATE:
Christian himself supplied this photo, which clears everything right up: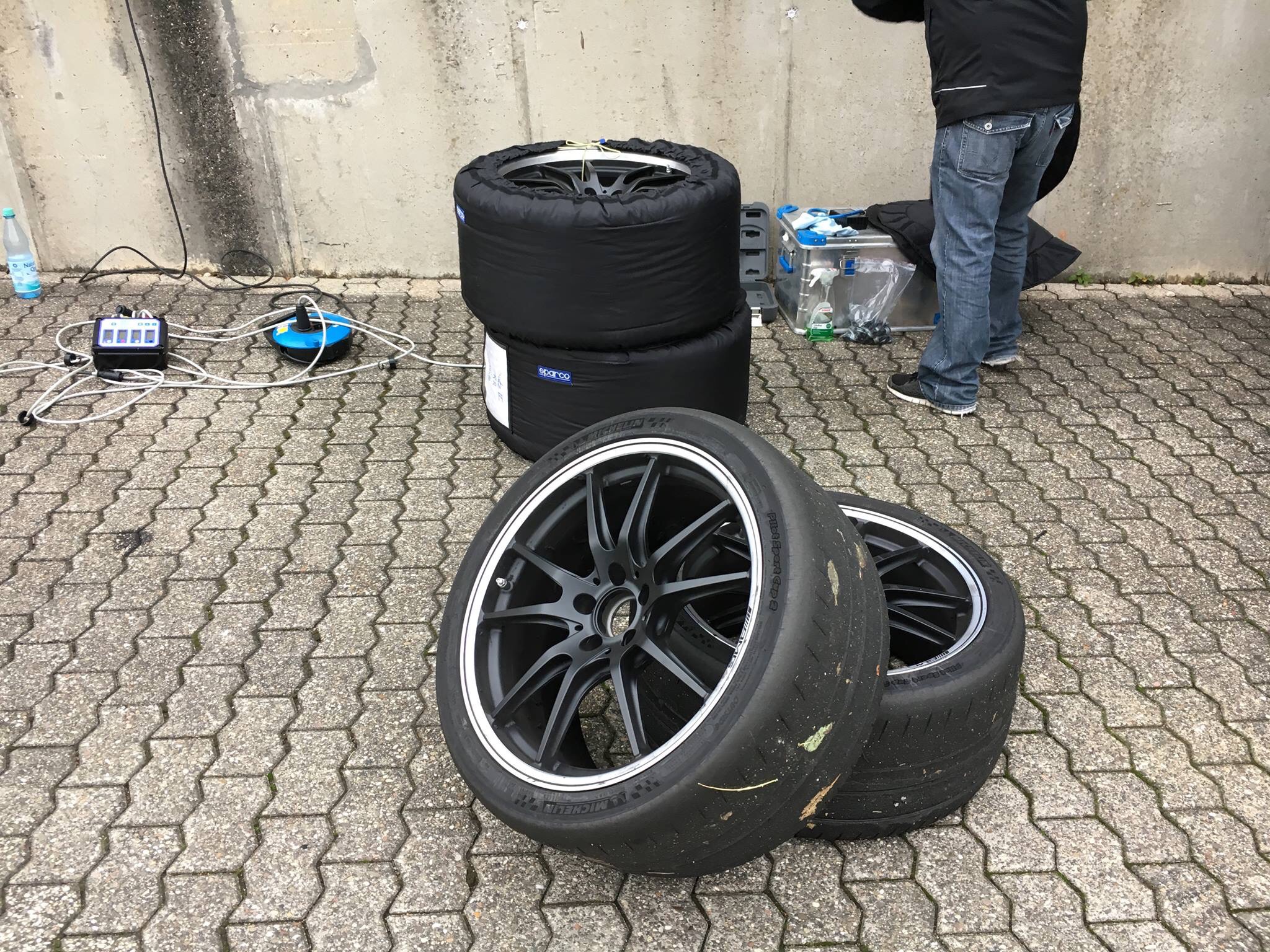 Yep, those Cup2s are so perfectly destroyed that they look like slicks from the other angle! Respect 👍
ORIGINAL STORY HERE:
Comments
comments