It's no secret that the guys at Affalterbach are gunning for Porsche with their latest range of supersports machinery. And when I first saw the green beast, the AMG GT R, I guessed it was aimed at the 991 GT3.
So imagine everybody's surprise when, in a "real-world" Sport Auto lap, it goes even faster than the money-can't-buy Porsche 918 Spyder!
Watch the video below…
Obviously filmed on an exclusive AMG customer test day, there's an awesome moment into Breidscheid bridge when the Haribo GT3 car pushes through. That's a RACE car, on SLICKS remember… though it does have less power than the street car.
A fast, rear-wheel-drive car, edging towards the 7m barrier? Nice. When SportAuto lapped the Porsche 918, they 'only' got a 7m13s lap, remember.
The GT R (not a GT-R, which has a hyphen and that's a Nissan) benefits not just from the 4.0 twin-turbo V8 that's in every AMG right now. It's also got active aerodynamics, much like a 991 Turbo S, with a moveable wing and front splitter.
On the same subject of big, fast AMGs; I've been trying to figure out what this is: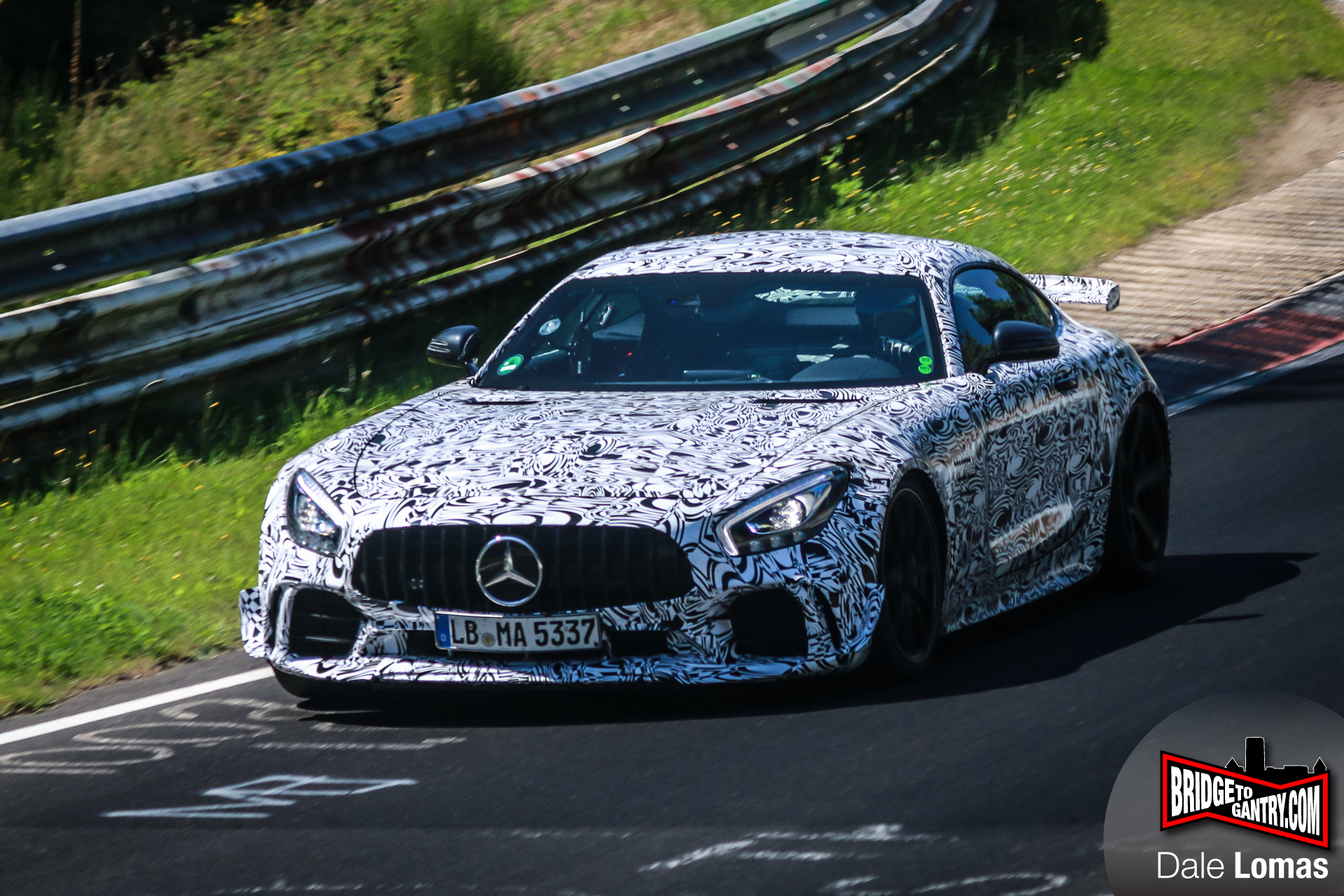 With canards and a bigger wing, it's obviously one step above even the green beast. It's been testing all summer, even after the GT R was launched, But what the hell is it? I think a clue is below: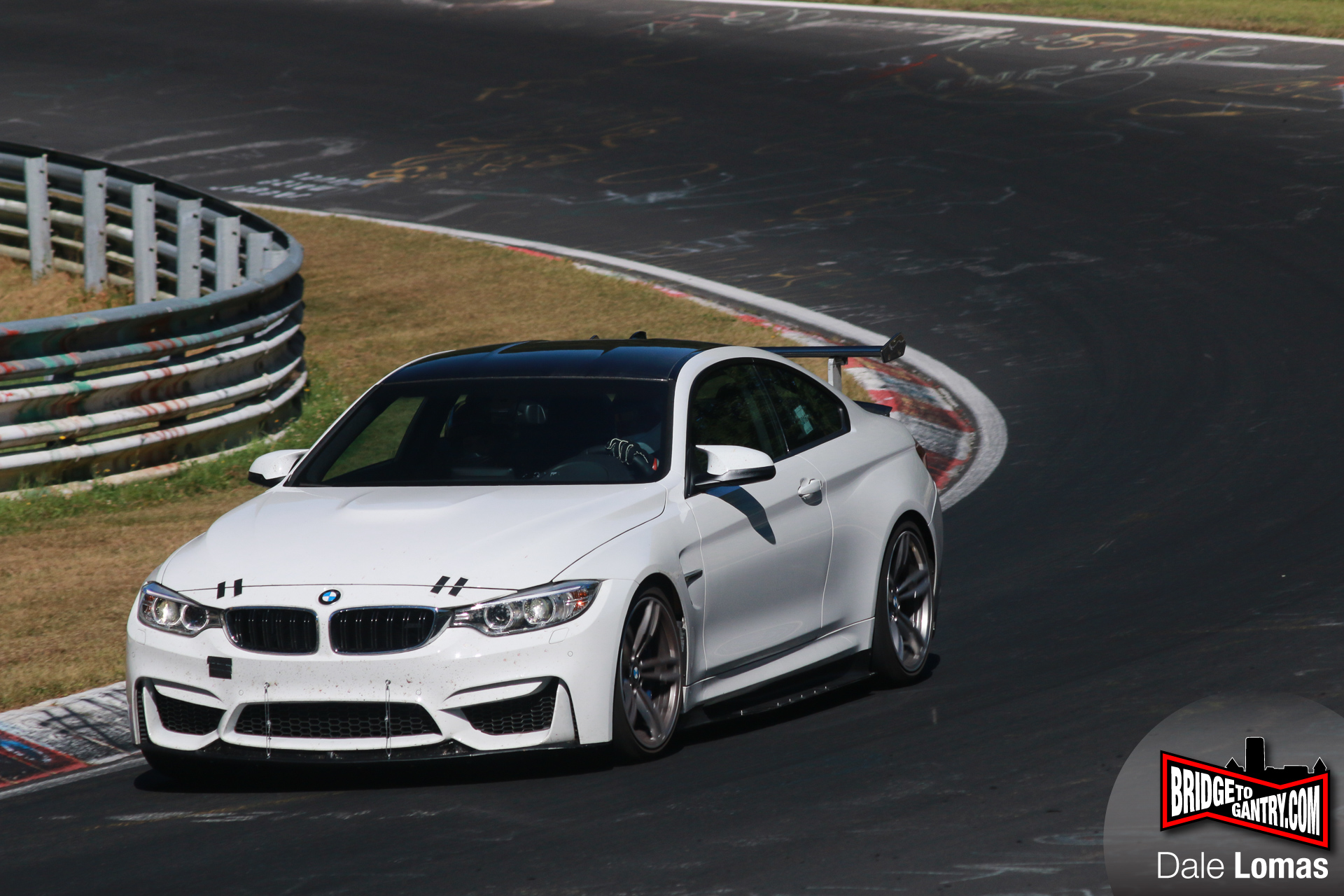 Yep, that's the BMW M4 GT4 car testing in 'road legal' trim during Industrie Pool. So…
OPTION 1: Maybe AMG are doing the same as BMW? Testing a naughty racecar in ipool? Or…
OPTION 2: Maybe there's an even-hotter GT in the wings, waiting to take the stage when the Gen2 Porsche GT3 arrives? I don't know, but I do know that the E63 now squeezes 600hp from the same motor. And that the 380hp A-class, which uses half of the 4.0 V8, shows that the potential of this motor rests comfortably over 700hp… Hello Black Series?
P.S. Here's another turbo V8 lap from Sport Auto, but it's a bit slower… sorry Ferrari.
Comments
comments