The Nürburgring operators updated the official webshop last night to include 2016 Nordschleife Touristenfahrten tickets and the infamous Jahreskarte (JK), or season pass.

As expected, the prices once again took a pretty substantial step up, with the season ticket costing €1900. There is some good news though…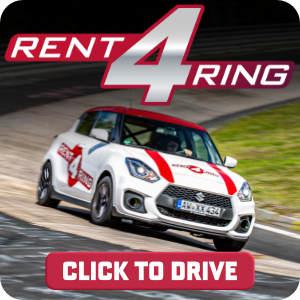 … if you buy your JK before December 31st 2015 then you get it for only €1650 from the Nuerburgring webshop.
| Ticket | 2016 | 2015 | Difference |
| --- | --- | --- | --- |
| 1-lap | €29 | €27 | €2/7% |
| 4-laps | €105 | €100 | €5/5% |
| 9-laps | €220 | €209 | €11/5% |
| 25-laps | €550 | €518 | €32/6% |
| Season Pass | €1900 | €1650 | €250/15% |
If I just try to forget the €600-ish that I bought my first Jahreskarte for, then maybe this isn't so bad. After all, that €1650 price still represents a price freeze from 2014 (when the price increased from €1475 to €1650).
But €1900? That's a 15% increase year on year!
That means you're looking at a break even point of 85 laps. If you're definitely doing less than 85, then don't even look at the JK. If you ARE going to do 85 or more laps, then definitely get the JK. Why? It takes the pressure off you to 'perform' on every lap. Get stuck with an idiot on a lap? No worries, back off, take it easy. It's not like you paid €29 for it, right?
Some good news? Just as in 2014, your JK will also allow unlimited access to the GP track touristenfahrten sessions as they're available.
WHAT HAPPENED TO THE "EASY JET" SYSTEM?
Good question, and one with no immediate answer. It would appear that the mission to inflict us with sliding-scale, demand-dependent prices has been abandoned… for now.
It was supposed to be introduced on May 1st 2015, then it slid to September. And then it disappeared without a trace…
4 AMAZING SAFETY IMPROVEMENTS THAT MIGHT BE COVERED WITH A 15% PRICE INCREASE (BUT PROBABLY WON'T BE)
GUARDRAIL REPAIRS – In VLN we all pitch a small amount into the 'pot' and that covers all guardrail repairs for the day. My back-of-beermat maths suggest that pot totals between €15000 and €25000 per day. And 15% of the turnover on a 'big' TF day is probably exactly that too. If peeps didn't face a massive bill for guardrail, maybe they wouldn't try to keep driving and end up causing more accidents
FREE RECOVERY – As above, just imagine the warm, safety-blanket feeling of knowing that you have a smiling Bongard man to rescue your stricken vehicle. No risky "should I stop, should I not stop" moments. Everybody can always stop (remember the orange guardrails mark safe parking zones)
FULL MARSHALL COMPLIMENT EVERY SUNDAY – The minimum safety package for any private hire of the Nordschleife is around €5000 and includes flag marshalls in key positions and an E-Unit rescue and safety truck. Even if you're just one guy in one car hiring the Nordschleife for one fast lap, you have to pay for this. Of course, 500 cars on a public lap don't need this (according to the accountants management).
AN F1-STYLE SAFETY LIGHT SYSTEM – Oh, just imagine! Super-bright LED boards showing accurately and quickly where the accidents are. CCTV covering every corner. Both systems fed into an optic-fibre network around the Nordschleife. Don't dream, just put the extra ticket money BACK into the Nordschleife infrastructure.
Comments
comments