There's something about driving a Caterham that just makes me smile. It's real driving with all the 'fluff' cut out. No ABS, no power assistance, just you and the  machine. If you're a bad driver, most Caterhams will just feel difficult or awkward. Like your actions are being tolerated, but at some point in the future the car might decide to do something else.
But the Caterham R620 is a bit more direct than that. It doesn't whisper behind your back about bad steering input. It doesn't leave snide notes pinned to the kitchen notice board about a wavering throttle position. It steps up toe-to-toe with its driver and then attempts to kill him.
(Originally published in 2013 on the old website, the video has over half-a-million hits and I wanted to re-publish the article on the new website!)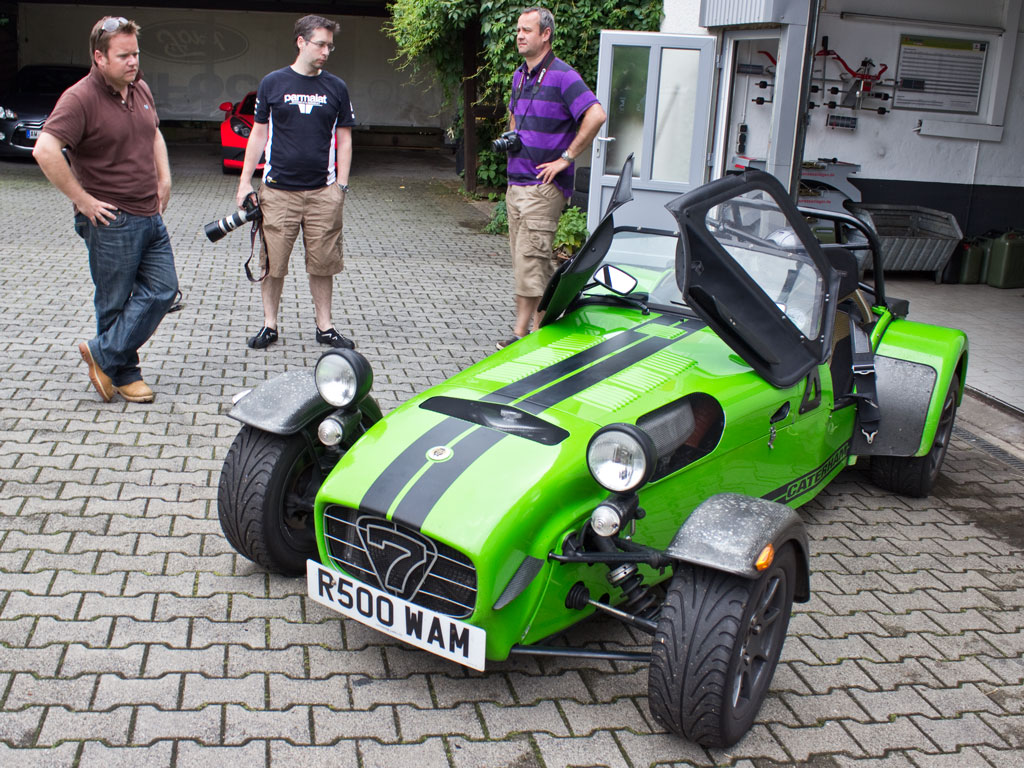 When you have a machine weighing a little over half a tonne, but bulging with over 300hp, this kind of behaviour has to be expected.
The R620 is a nutcase of a car. If it was a human being, I imagine it would be Begbie from Trainspotting. Throwing pint glasses at Porsche Caymans just to pick a fight with a GT3.
And I bloody love it.
I still can't believe that somebody sat down and seriously said; "How do we make a more mental car than the R500?"
And who on Earth answers such a question with "Let's supercharge it"?!
Apparently these are the conversations that take place at Caterham HQ. Brilliant!
Luckily for me, these people are also silly enough to bring the development mule (a converted R500) to the Nürburgring Nordschleife and throw me the keys for a lap.
There were plenty of other cars there, but I had time for only one lap. The new European type-approved R485 was available, but even that naturally aspirated 240hp motor with roller-barrel throttles couldn't drag my attention away from the mental R620.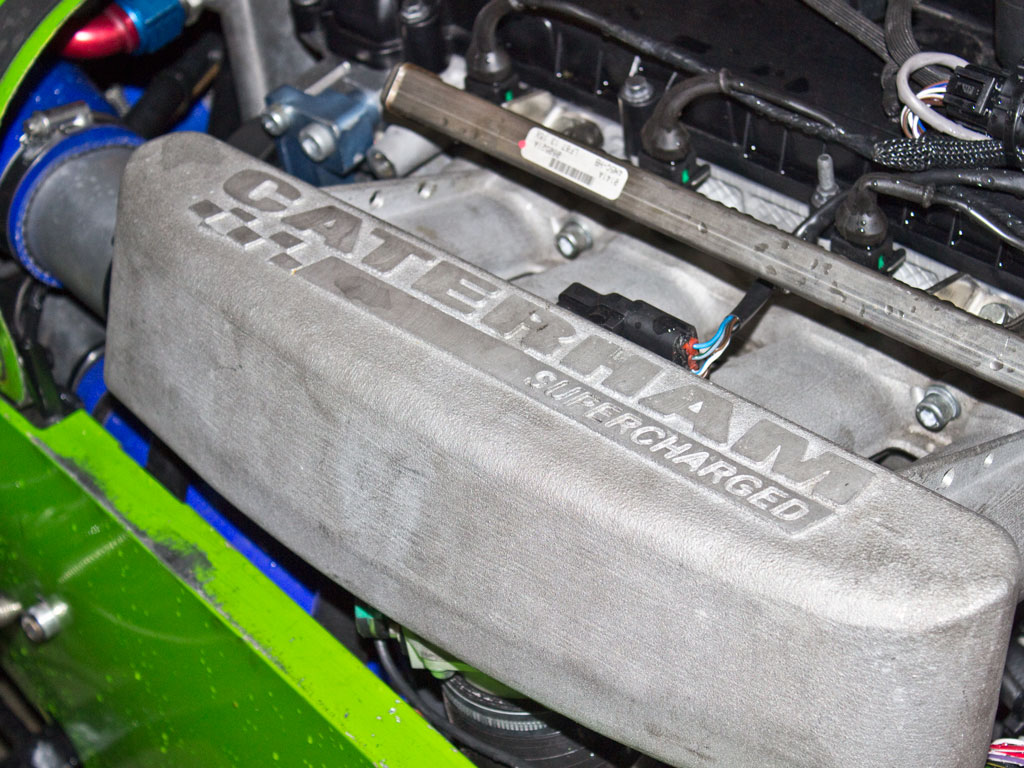 Blessed with a supercharged Ford Duratec motor and sequential Sadev gearbox capable of full-throttle upshifts, the R620 is simply breathtaking. That's no exaggeration either, as full throttle in first gear won't spin up the rear Avon ZZR semi-slicks if they're warm. It will simply pin your head to the seat whilst forcing the air from your lungs.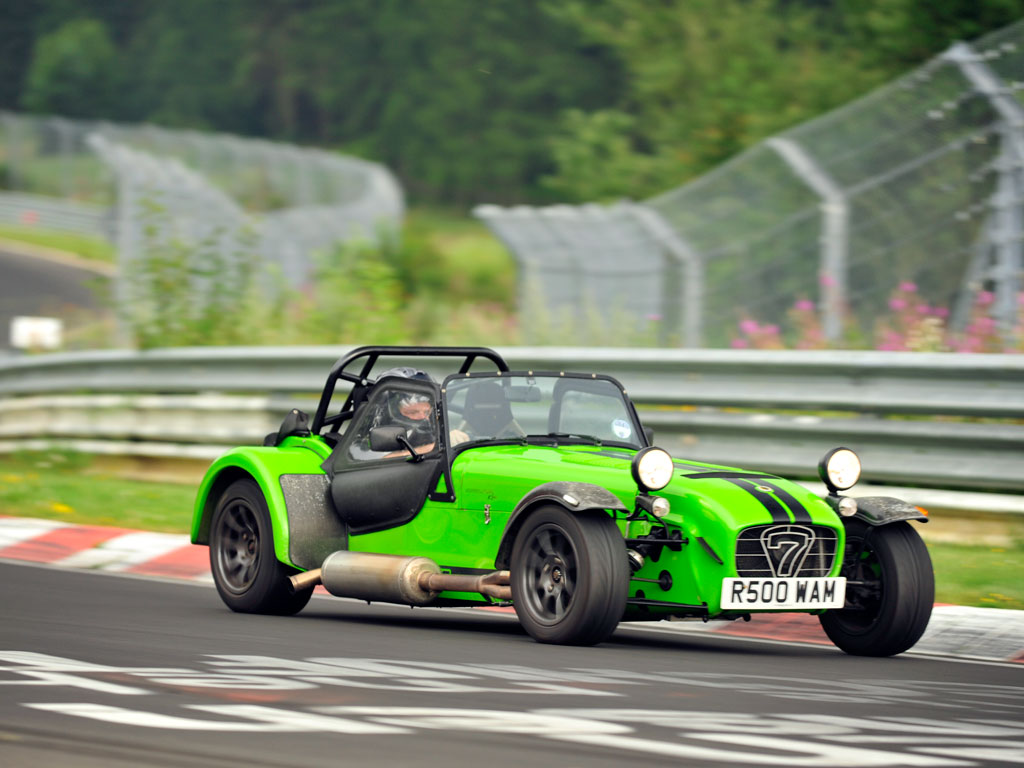 That's pretty amazing; and amazement and acceleration never seem to end. Gear change after flat-shift gear change can be fed to the 'box as fast as you dare. The power means that the shift lights illuminate instantly in nearly every gear. Only by 6th gear does the little Caterham finally acknowledge aerodynamics and begin to slow. By 6th gear the car feels merely 'normal-fast'.
Words can only tell you so much about this car, so I'll just leave with you the video above. And if watching this Caterham makes you smile, just imagine what it's like to actually drive one. Pretty damn amazing, let me tell you.
Comments
comments