Honda claimed the lap record* for a production front-wheel-drive car** at the Nürburgring Nordschleife, sometime past midnight local time.
As you might have noticed, I've asterisk'd two parts of that statement, as they need some clarification. But you can read the boring Nürburgring geek stuff after the video.
The onboard lap is FAR from boring. It's pretty wild, as WTCR driver Nestor Girolami puts on a UPS cap and goes full same-day-send in order to bring home the bacon. Just after mutkurve (entered at nearly 180kmh on 'street' tyres!), he turns in to the final right of Klostertal a smidge early and optimistically, and experiences a few milliseconds of certain carnage, as the Honda understeers onto the grass and then oversteers off it. Reactions of a coked-up crackhead on ten bars of Panzerschokolade. Fast hands for sure.
So lets get the asterisks done:
* The 'official' record on the Nürburgring is for a compact car, which is actually held by the Audi RS3 limo. But that's got an extra cylinder, and four-wheel-drive. So the record for Front-wheel-drive is officially "according to Honda's own research". But come on, that's obvious right? See the official table here.
** Secondly, this car is actually a new model, referred to in the press release to as a Civic Type R S Grade. The S-grade clearly benefits from Michelin Cup 2 tyres, almost certainly hand-delivered from Clermont Ferrand, but is also claimed to be lighter. It will also be, amazingly, a European LHD model only!
If you're confused about why 7m44s is the lap record, you obviously missed this explanation I published FOUR years ago.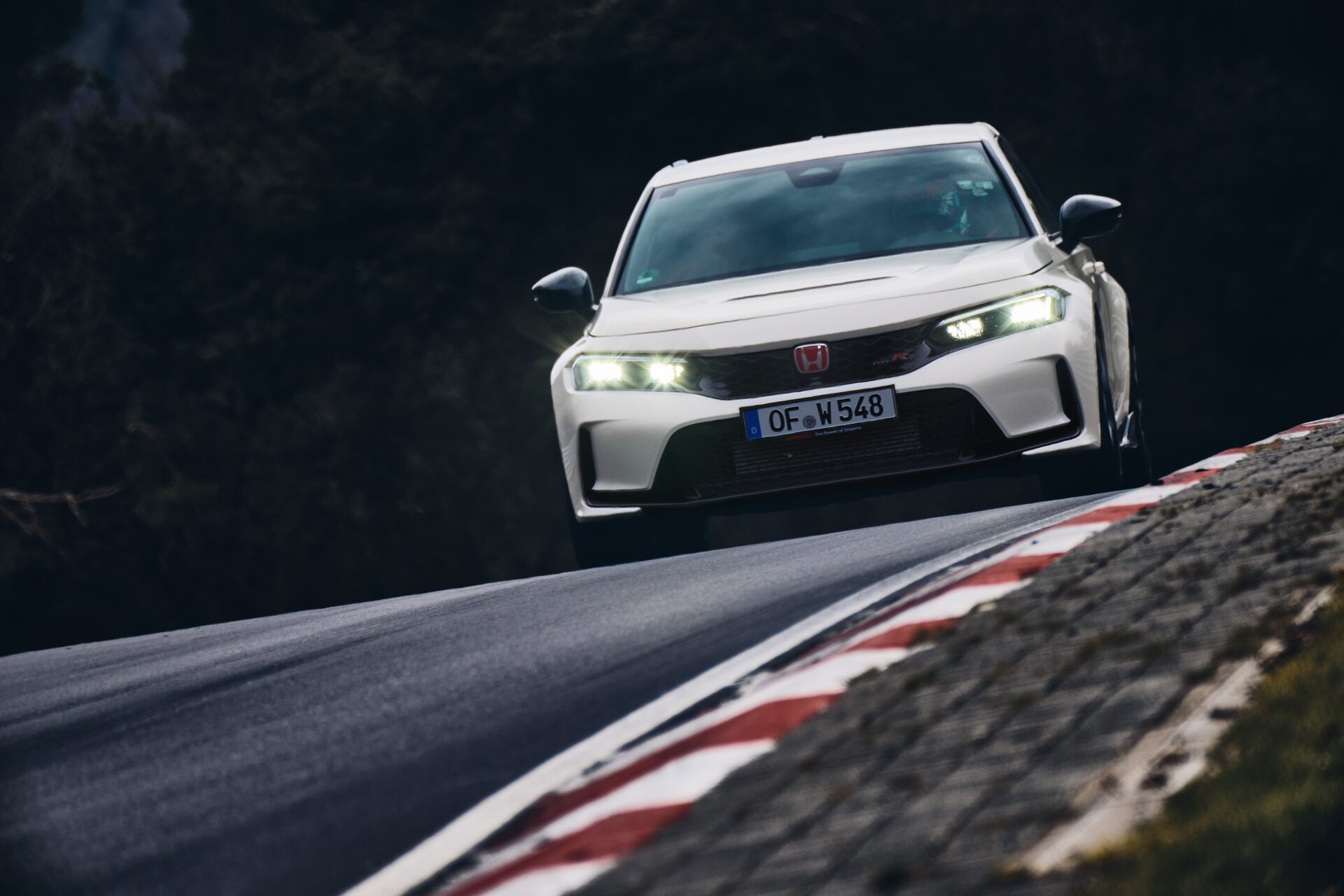 Comments
comments