The battle for Nürburgring superiority continues unabated in 2018, with not one, but TWO manufacturers attempting to set new personal best Nordschleife laptimes today.
First to the table was Porsche Motorsport with the bright green Weissach-package'd GT3RS 991.2 that has been terrorising the industry test sessions all month.
Observers close enough to see the T13 pitlane noted that after some obvious slow-speed photo laps it set three fast laps, all of them comfortably under 7, and the fastest of which was around 6m56s.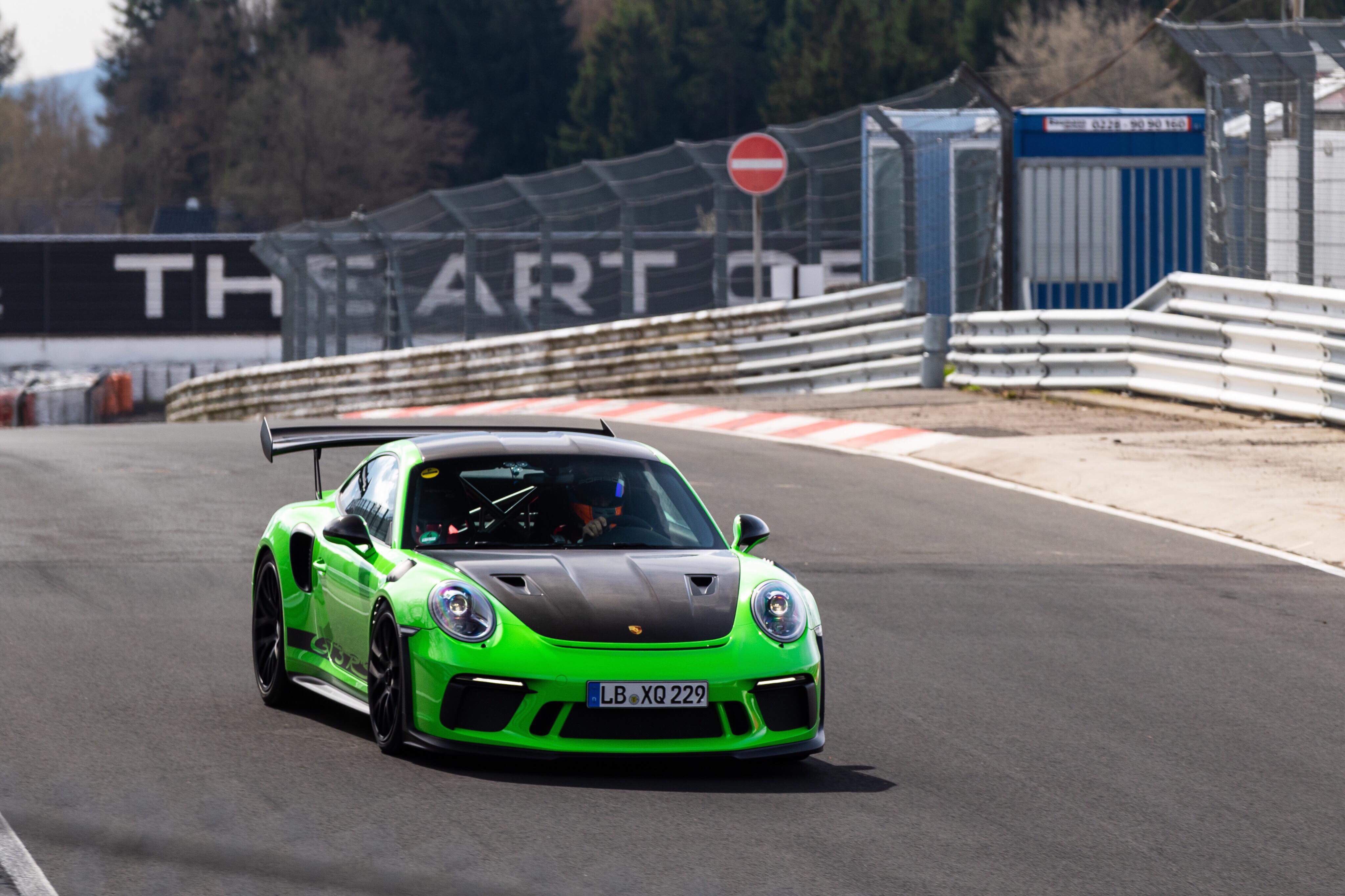 While obviously 9 seconds slower than the turbocharged 700hp GT2RS, that time is still staggeringly, blisteringly FAST.
And what's more, Porsche have another opportunity this week to better that laptime, if that's even possible.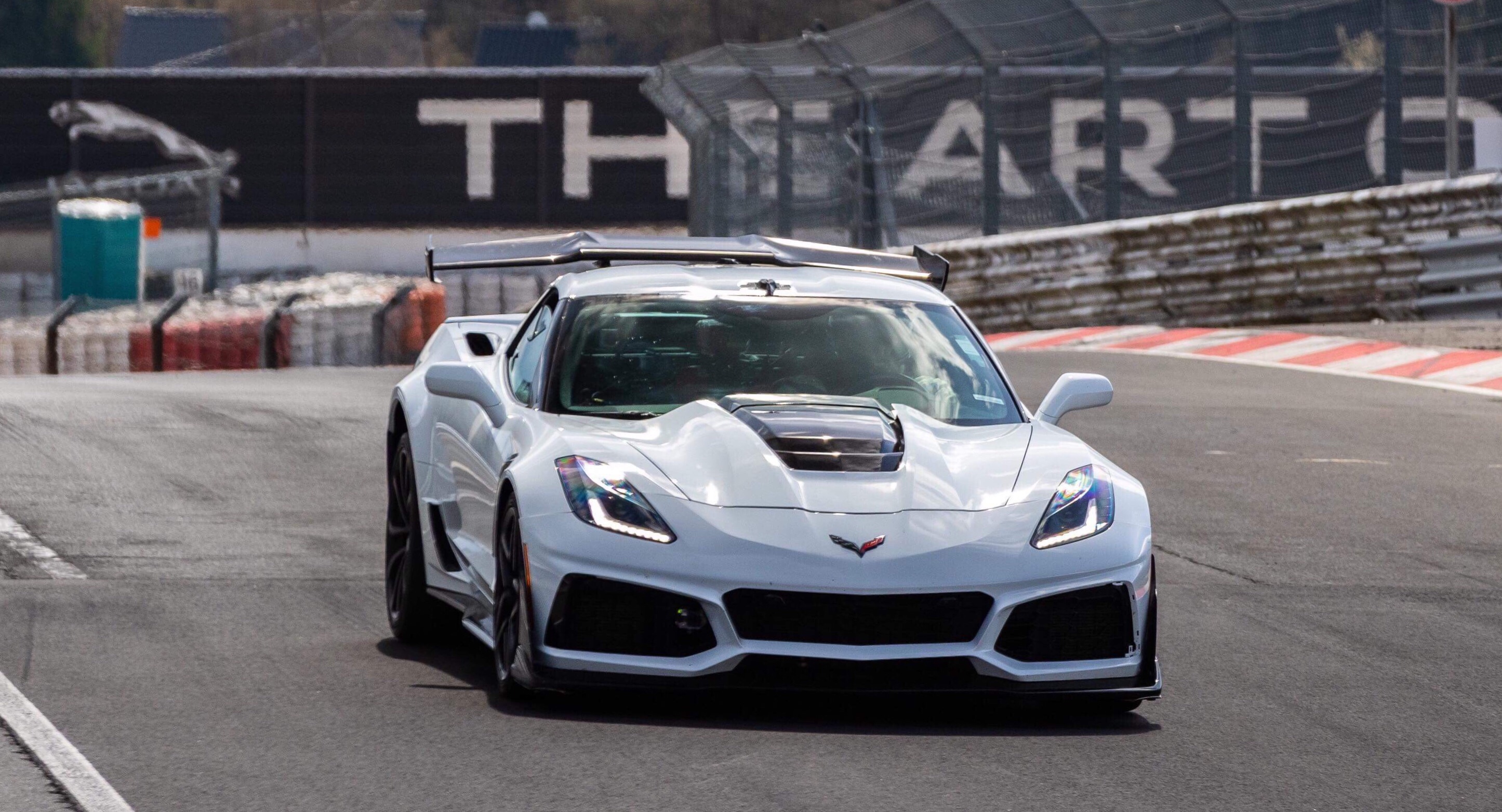 After Porsche had their exclusive tracktime, Chevrolet took over the whole Nordschleife for a run or two. Unfortunately, despite the apparently perfect conditions and exclusive track, the Corvette ZR1 failed to improve significantly on the laptime set by its C6-shaped forebear in 2012… which was a 7m19s. Avid carspotters based by T13 clocked the big Chevy at around 7m12s.
Whether the supercharged V8 had a technical problem, or if the track was somehow compromised in a way not so obvious to observers (localised rain shower on the other side) we might never know. It's almost certain that Chevy won't be too bothered to shout about any laptime that starts with a 7 right now.
VW Group stablemates Porsche and Lamborghini are certainly owning the Nordschleife right now. Let's see what happens next…
photography by Bruno Dias, all rights reserved!
Comments
comments