Standing at T13, the conditions tonight at the Nordschleife are perfect for a lap record. Cool air, dry surface, just a hint of sunshine peeking through the stormy clouds.
Porsche booked two full evenings just for laptiming this week; Tuesday and Wednesday. Yesterday the weather was much cooler, and the track a bit slippery. Locals reported laptimes of over 7-minutes.
Today is different. Standing at the outside of T13 left-hander, watching the very first lap of the bright yellow Porsche 991 GT2RS I take a photo of the car crossing the start line…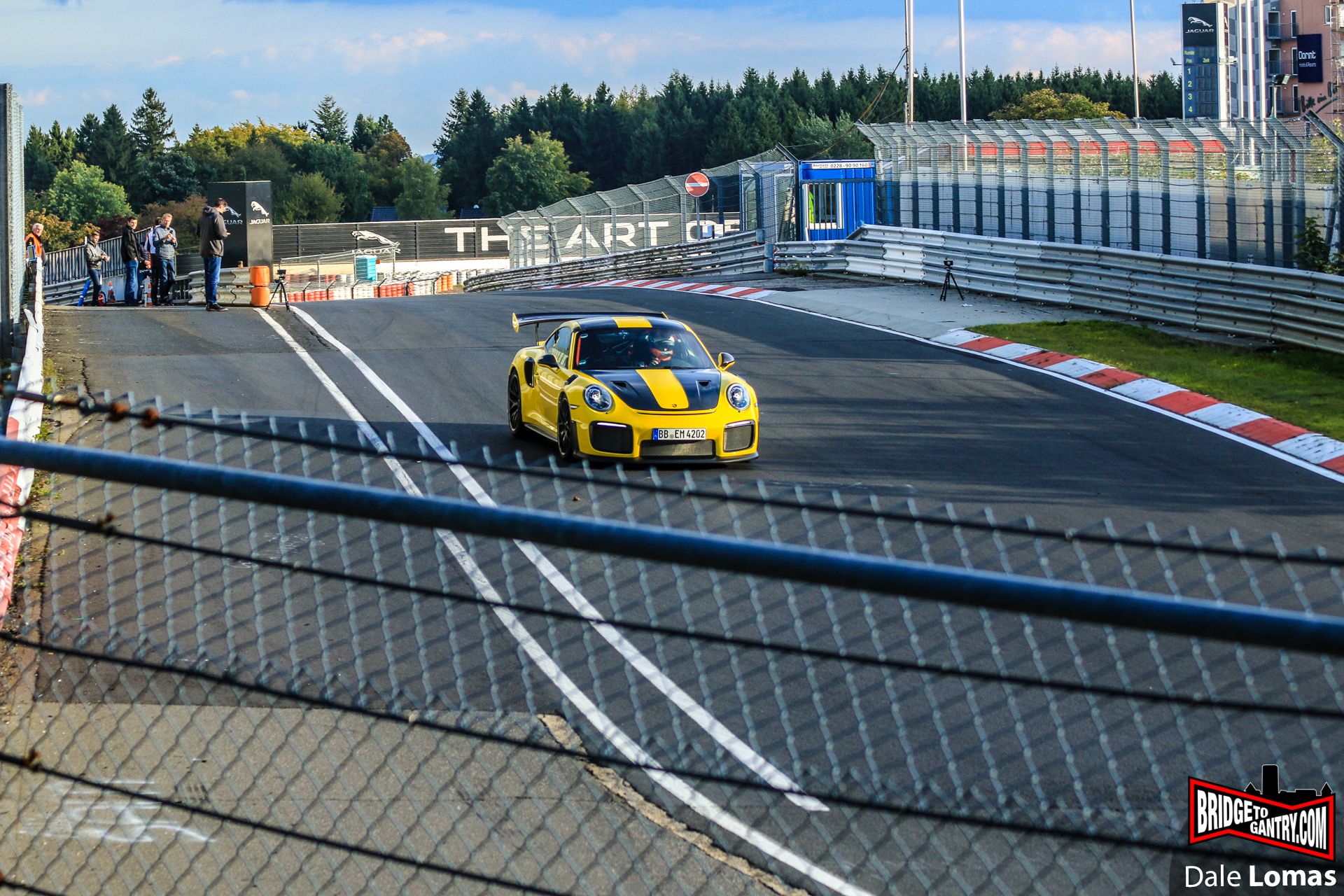 Now LESS THAN SEVEN MINUTES later… the big Porsche is back, billowing heat from it's twin-turbo 700hp motor.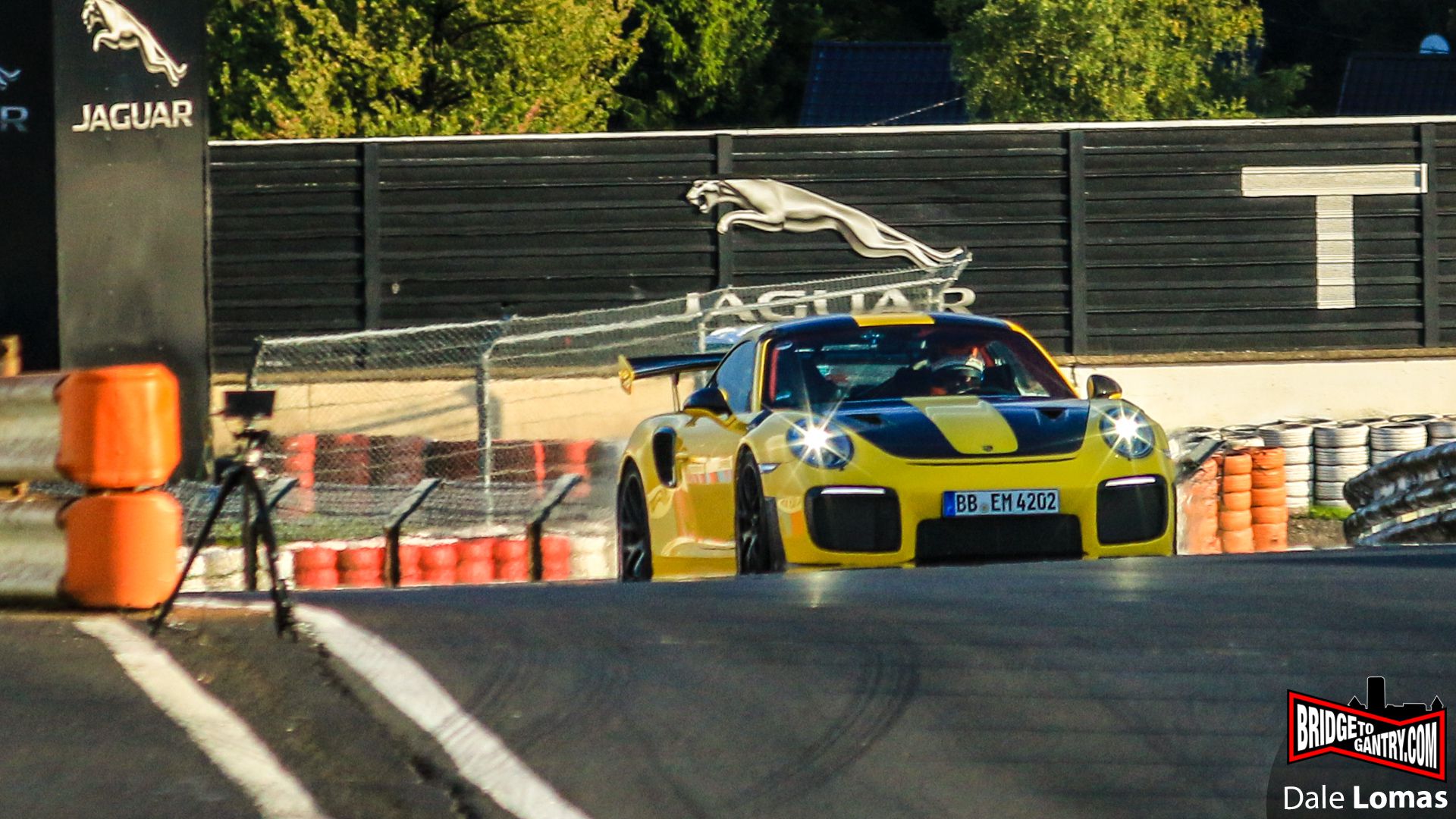 Remember that the industry standard finish line is OUT OF SIGHT from this position… and let's check out these times from the EXIF data:
By listening to the driver come off the gas pedal, I'd say there's a few more seconds you can take off this time. He cruised into sight taking several seconds to arrive in front of the camera. So don't think 6m56s, think 6m50s or maybe less.
VIDEO CONFIRMED!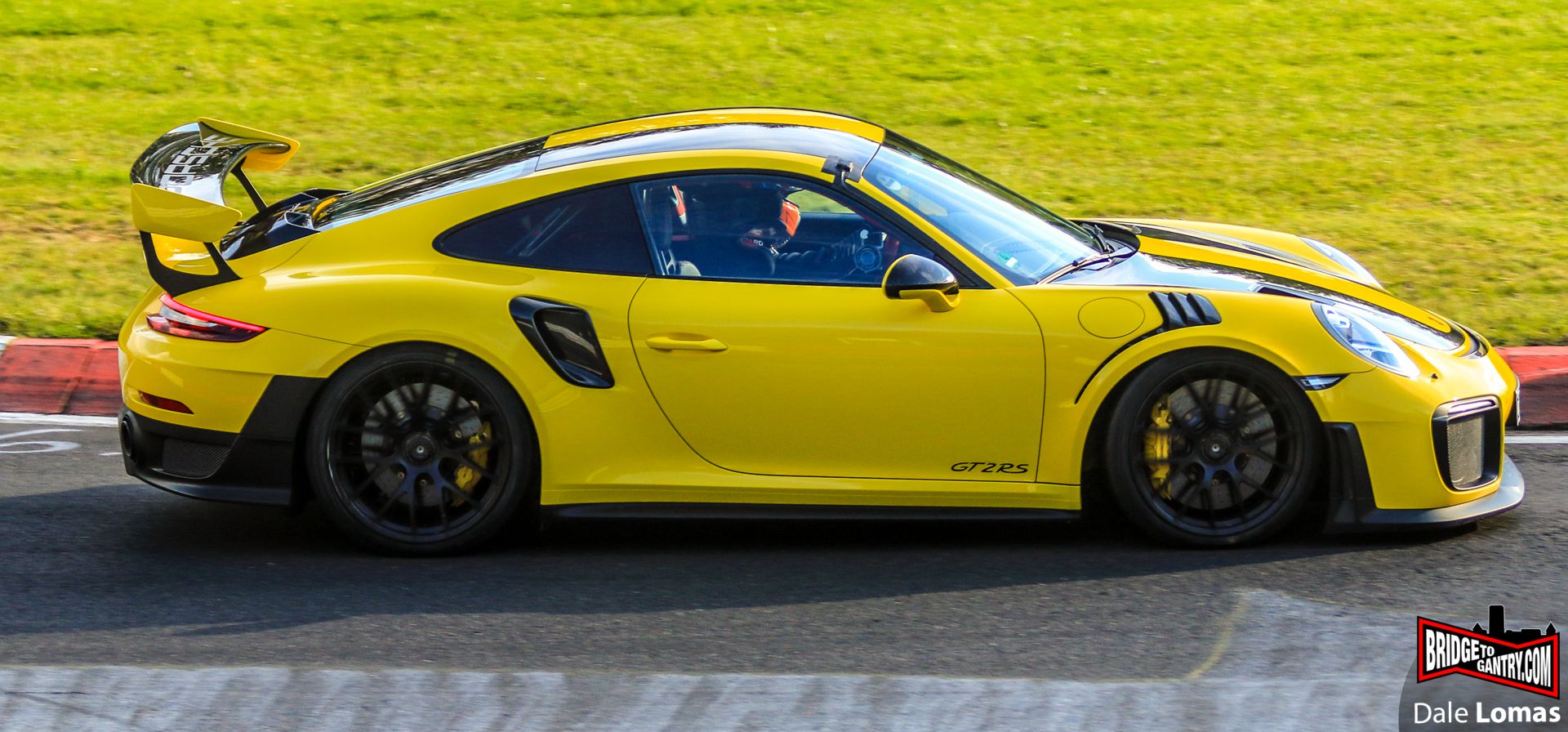 And that is the FIRST lap of SEVERAL tonight…
If the Porsche doesn't beat the Lambo, I suspect I'll be eating my own hat… they're taking it pretty seriously. The whole Touristenfahrten carpark has been taken over by Porsche Sport. The Michelin Pilot Sport Cup 2s even have their own tyre-heater tents hiding behind the bushes!
Comments
comments