As I hinted at in my previous BTG live-broadcasts, we are super-excited to reveal that TeamBTG is being strengthened by the arrival of none-other-than Tom Onslow-Cole, and a mid-season-switch to a TMG GT-86 Cup car!
BIG thanks to our great sponsors Milltek Sport, Lite-Blox, and our guest driver JF Brunot! Even bigger thanks to TMG and Ring Racing for making this happen.
Here she is, our 2017-spec TMG GT-86, prepped and built by Ring-Racing over the last couple of days. Last time I drove this car it was a lowly V3 (production 2.0ltr) car, but we did actually win the class in VLN10 2013.
But to be a 2017 Cup car, it gets a little more power, and a LOT more trick bits. Carbon doors, short-ratio 'box, aero and big brakes just to start with.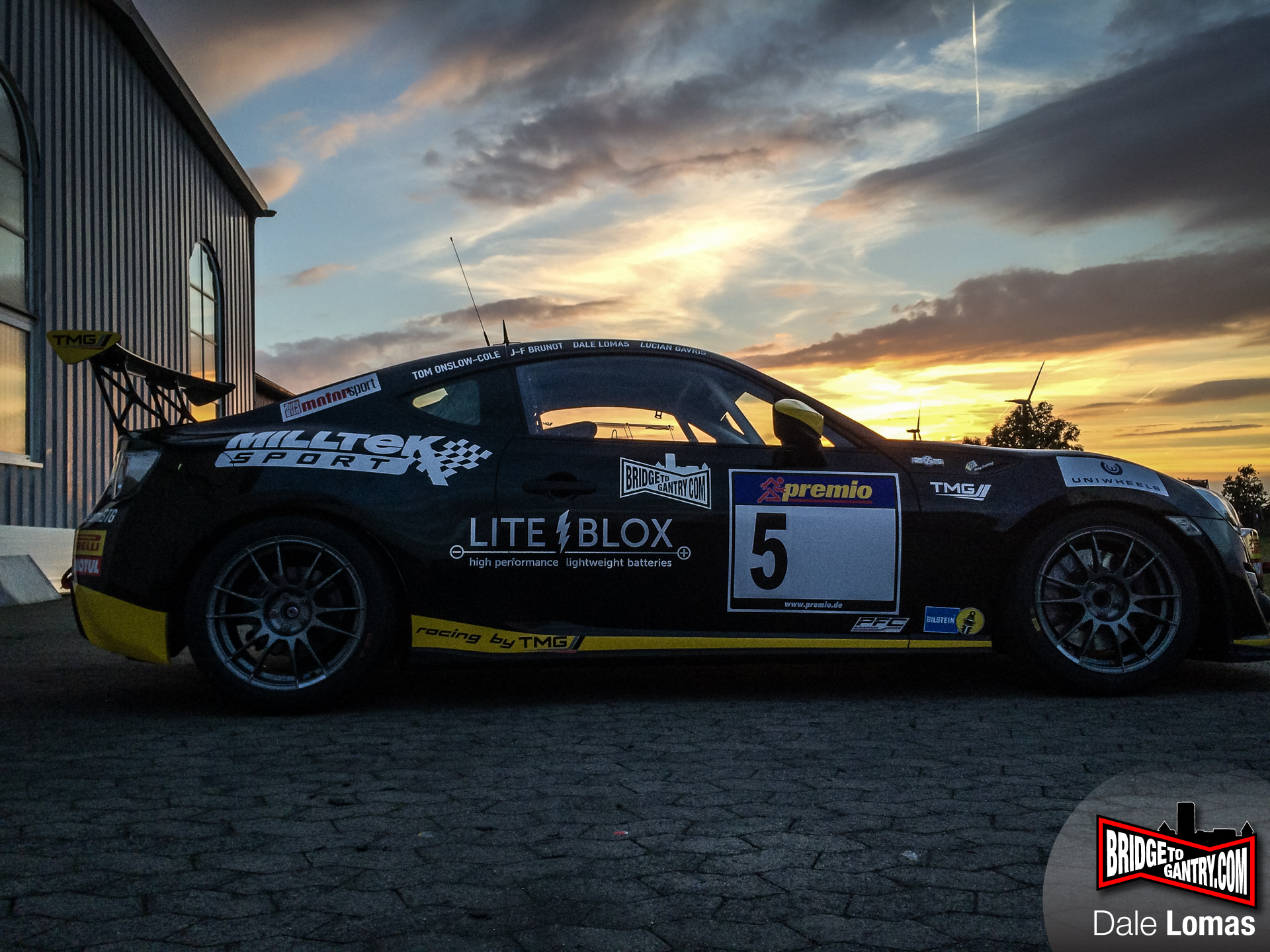 Yes, it's nearly dark, but please forgive us! We only just finished stickering it up, and Ring Racing are still finishing some small jobs.
Tomorrow Tom will be both test pilot and student, because he'll be in the saddle just after sunrise to complete his all-important Nordschleife Permit B test!
Of course, there'll be more news on the BTG FaceBook and Instagram feeds, and we'll be LIVE on VLN.de/live from 11.45 on Saturday morning.

Comments
comments