Simply finishing a race isn't normally a headline in motorsports, but after the hard season thus far, we were delighted to finish the Nürburgring 6-hour on Saturday. Here's how it happened…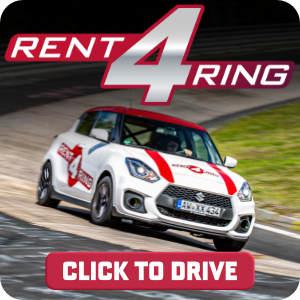 Shortly after our DNF at VLN6, we decided we needed to do something new. Something fresh. Plagued by bad luck, our next race was a key moment in the season. Pro GT3 racer, BTCC hero, and fellow Milltek-man Tom Onslow-Cole had already cleared his calendar.
It was 'on', TOC was booked into the Nordschleife Permit training on Thursday and Friday, and would be joining us in the 6-hour race on Saturday.
But, we didn't have a car. The Fiesta is a burnt out shell, the M3 couldn't be trusted.
So enter Oliver from TMG, who (only minutes after we retired the E36) had shown us the latest version of the GT86 Cup car. He put in some calls, I spoke with Uwe at Ring Racing, and after a hectic couple of days we ended up on the grid at 11.15 Saturday morning. Luke, TOC and another guest racer, French-American JF Brunot!
WAIT! WHAT?! You want me to talk about Bianca and Luke stickering the car on Thursday night? About the wiring snafu that had two engineers and three mechanics worried that we wouldn't even start the race? Or that moment I took TOC on the back of my motorbike to a tiny little garage where we hired an E36 325i so he could finish his course and collect his certificate? Sorry, no room to type all that here!

With only a couple of laps in a busy Friday practice and one traffic-laden qualifying lap, I'll say this; the TMG GT86 Cup car still felt very 'alien' to me as I lined up on the qualifying grid. After years of driving cars limited by grip, my cornering speeds were pathetically off-pace, and I knew it.
Don't get me wrong, the Toyota is Fun with a capital F. But it's slow on the straights, and mega-quick through the faster corners. Those big tyres, the downforce, and crazy Alcon brakes all add up to some crazy entry speeds and super-late braking zones. My first glance at suggested gears for the car made me wince.
Flat out in fifth at Metzgesfeld? Say what!?
Enough self-doubting, the biggest VLN race of the year was beginning already, and I was making the start!
Despite fluffing the acceleration phase quite badly, after those two laps in the video, and another I won't bore you with, we were up quite a few places and charging hard.
But all the bad-luck gremlins hadn't quite left us yet! On lap 4 I found myself slowing up Kesselchen with one finger on the extinguisher button and a cabin filling with pungent oil smoke.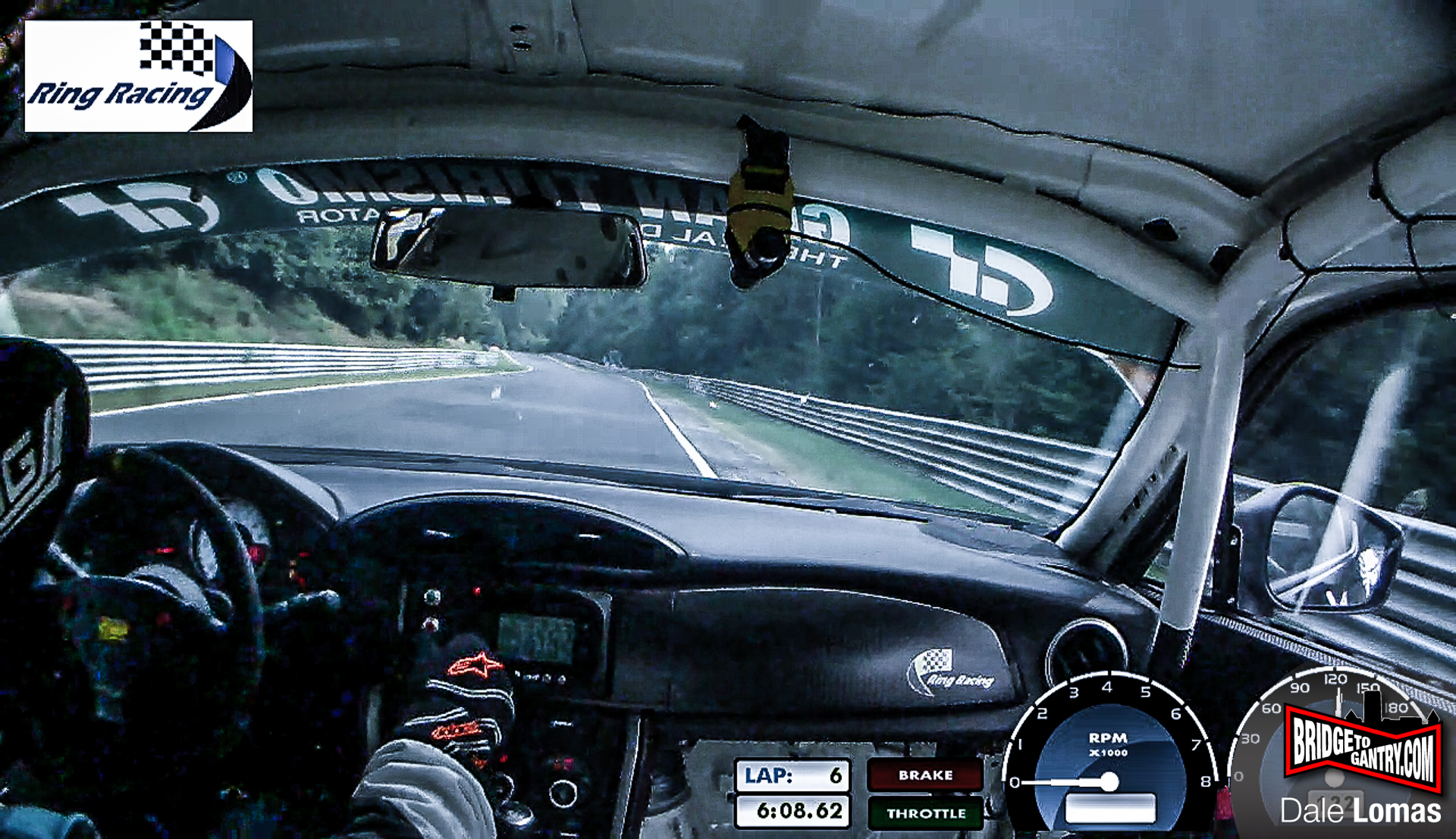 I was sure the gearbox or motor had a critical leak, and I didn't want to limp the car back to pit for fear of blowing it. So Steilstrecke is where I parked. After checking for leaks, checking levels, I decided I probably wasn't going to incur a €10k bill if I limped it to the pits.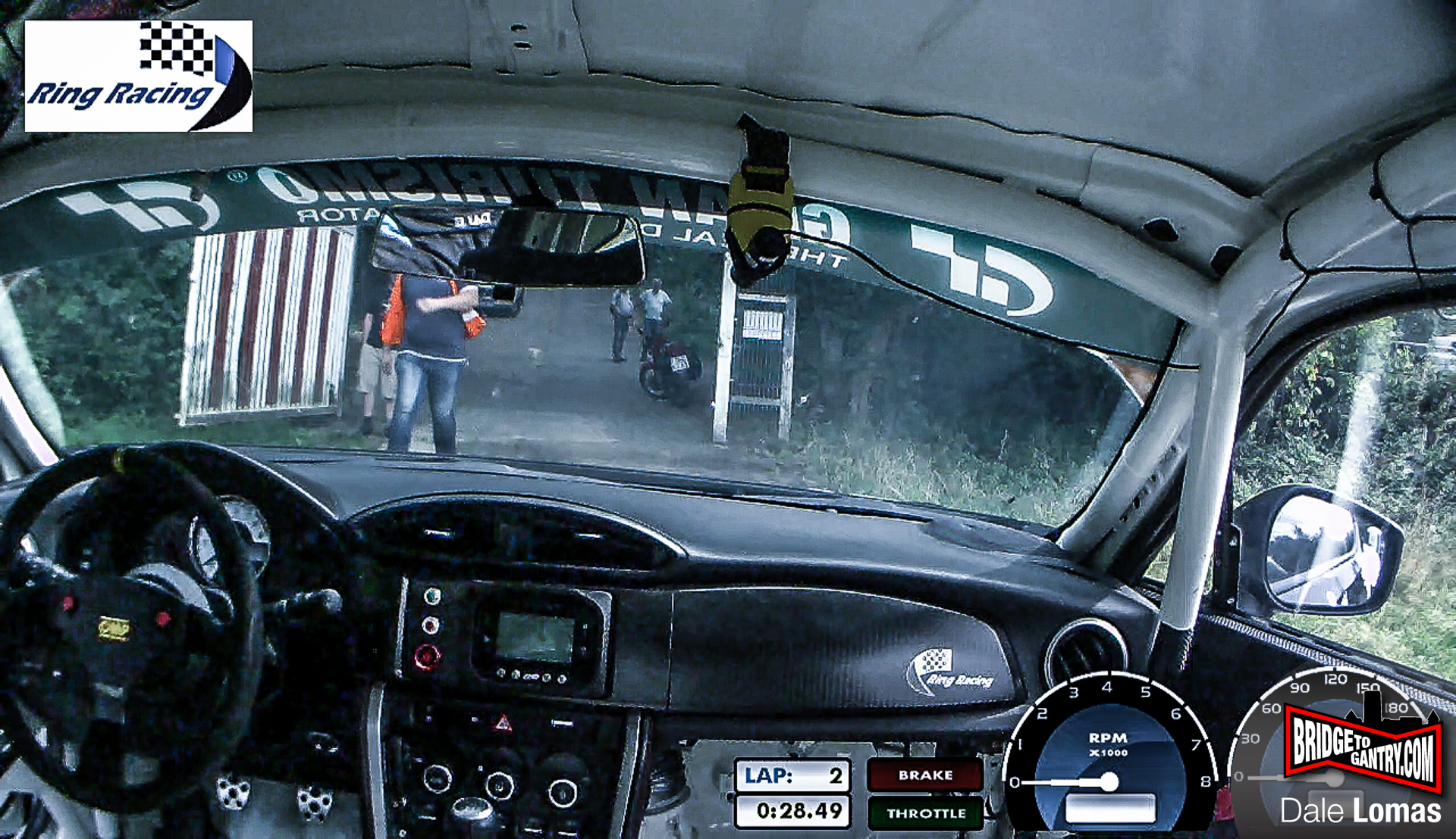 I headed off back to the pits, paranoid as hell, where a faulty motor on the diff cooling pump was quickly diagnosed. And though the diff oil was black, and reeked heavily of cat piss, the team were happy there was no metal in there and we were soon back on track with TOC at the helm!
By this time the carnage had begun in earnest, and there were double-yellows everywhere. Somehow, in the confusion, Tom got a penalty for missing a code 60 (which we're still protesting, with video evidence showing a single yellow flag and no code-60 sign) and he had to do a stop-go. No big deal, we were already a few laps down on the competition.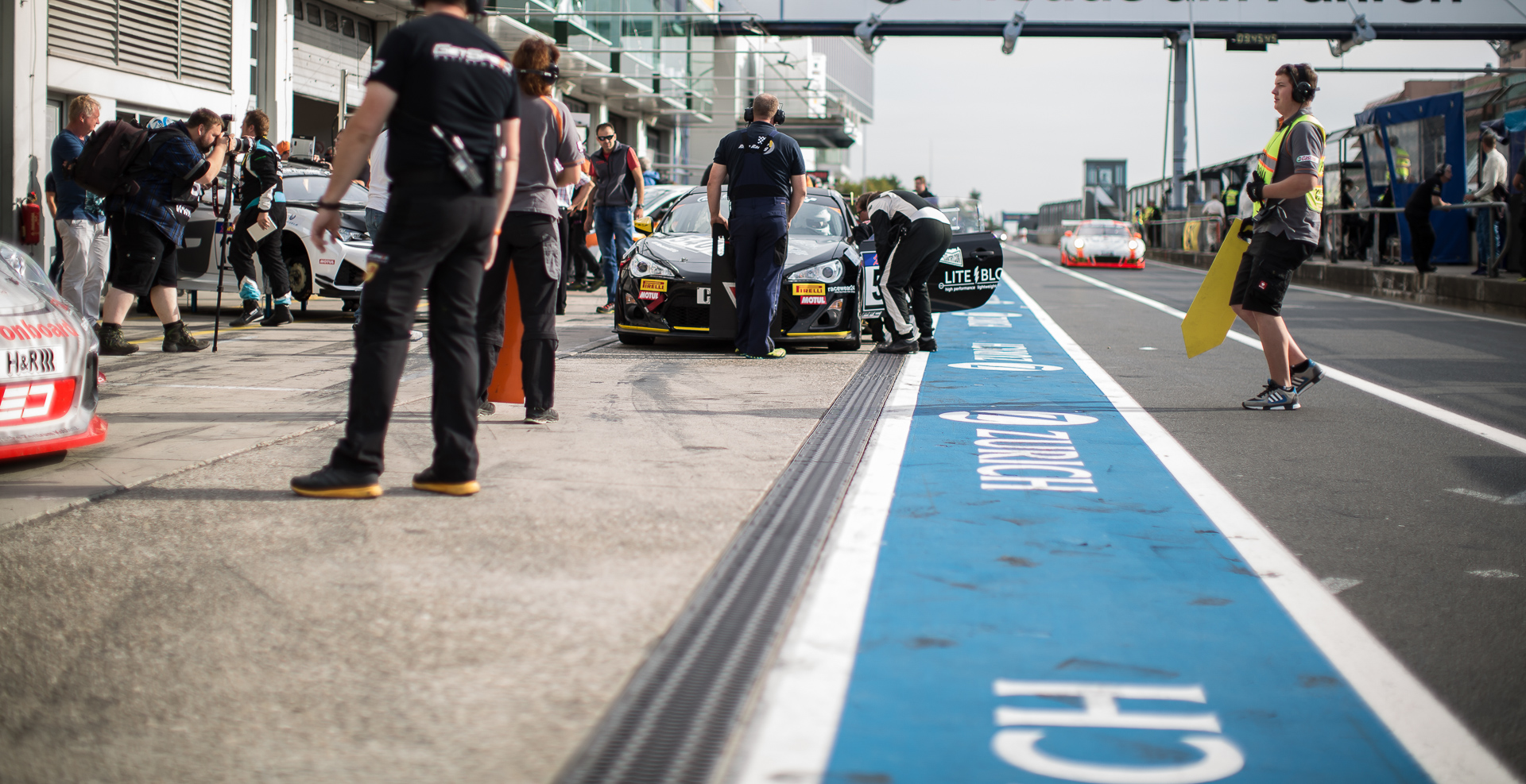 But this was a 6-hour race. And by the time JF was in control, we were rising back through the ranks. We'd already figured that one driver was going to get a double stint, and with Luke busy in the Focus, we threw TOC back into the car around hour 5 for a second go.
Finally it was Luke's turn, and despite the abuse we'd thrown at the car, and the nuclear-fusion temperatures of the diff during the cooling blow-up, our little old GT86 Cup was still running good. Though, in hindsight, about 15kmhs too slow.
Somehow, in the last few laps, Luke got our buzzing GT86 around under 10 minutes (9m57s to be precise!) and only 4 seconds off the class best.
Then it was over…(!)
Somehow, in all the confusion of the last 24-hours, the 6 cars that started our class had been whittled down to just 4 runners. And then we'd made it third position! TOC had got a whopping 13 laps behind the wheel, and, WE HAD THE MOST FUN OF THE WHOLE SEASON SO FAR!
Now we've got to decide what we're going to do next this season. Tom wants to do 5 more laps and one more race, we ALL want to drive the GT86 Cup again (but with full power and 215kmh on Döttinger Höhe).
To be continued…
BIG THANKS TO OUR PARTNERS AND SPONSORS: Milltek Sports Exhaust Systems // LiteBlox lightweight Lithium Batteries // Nitron Racing Suspension // Racewear24

Comments
comments