I'm so excited now, and relieved. And happy. With barely a week before the first race of the season, our MilltekFiesta just got a serious dose of Revo power.
As I write this blog post, Peter is driving back to the UK in the 300hp hybrid-turbo'd Revo Fiesta ST after two very hectic days. He's left us with a car that's not only faster, but one that's hopefully more reliable too.
DAY ONE – ROAD
His work started in the Manheller workshop, where in a matter of minutes he unlocked our Ford ECU and uploaded the Revo software.
After filling up with some of ED's finest dead dino juice, we moved location to a place I once called my 'dyno hill' when I was mapping my own MX-5 turbo.
This was the first time the Fiesta had ever been driven, and I was both excited and nervous to be the guy doing it. But a few third gear runs later, and the nervousness was gone. The howl from the Milltek Sport exhaust, the whoosh from the turbo… OMG. My smile was fixed for the whole day.
That left only one modification left.. Peter stuck the Revo badge on the boot, and it became official:
The Milltek Sport Fiesta ST is "powered by Revo"!
DAY TWO – SPA FRANCORCHAMPS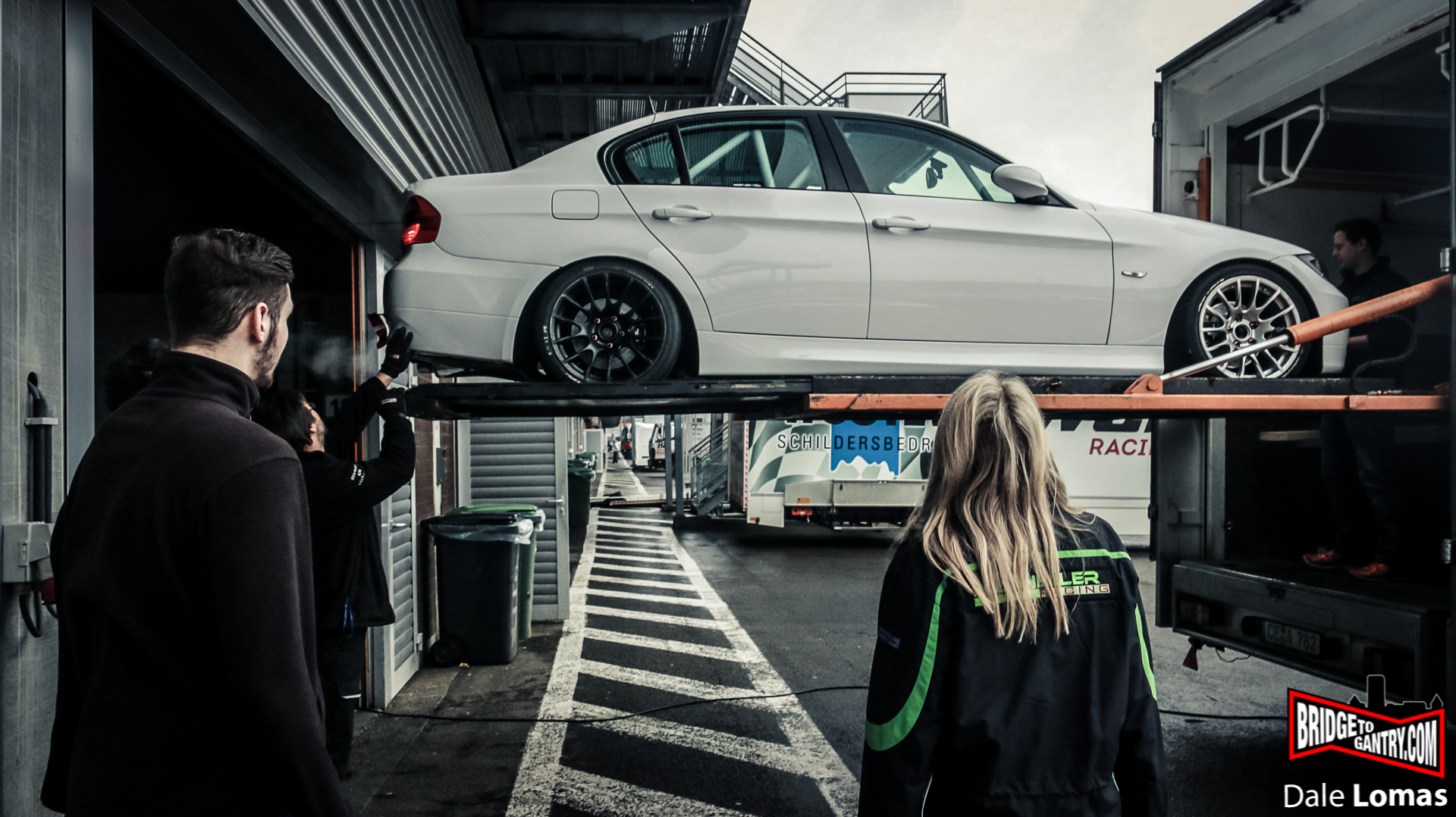 Did I mention just how much I f***ing LOVE Spa Francorchamps? Official Best Belgian Trackday company skylimitevents.com held the keys today, and it seems half of Nurburg travelled over to join them.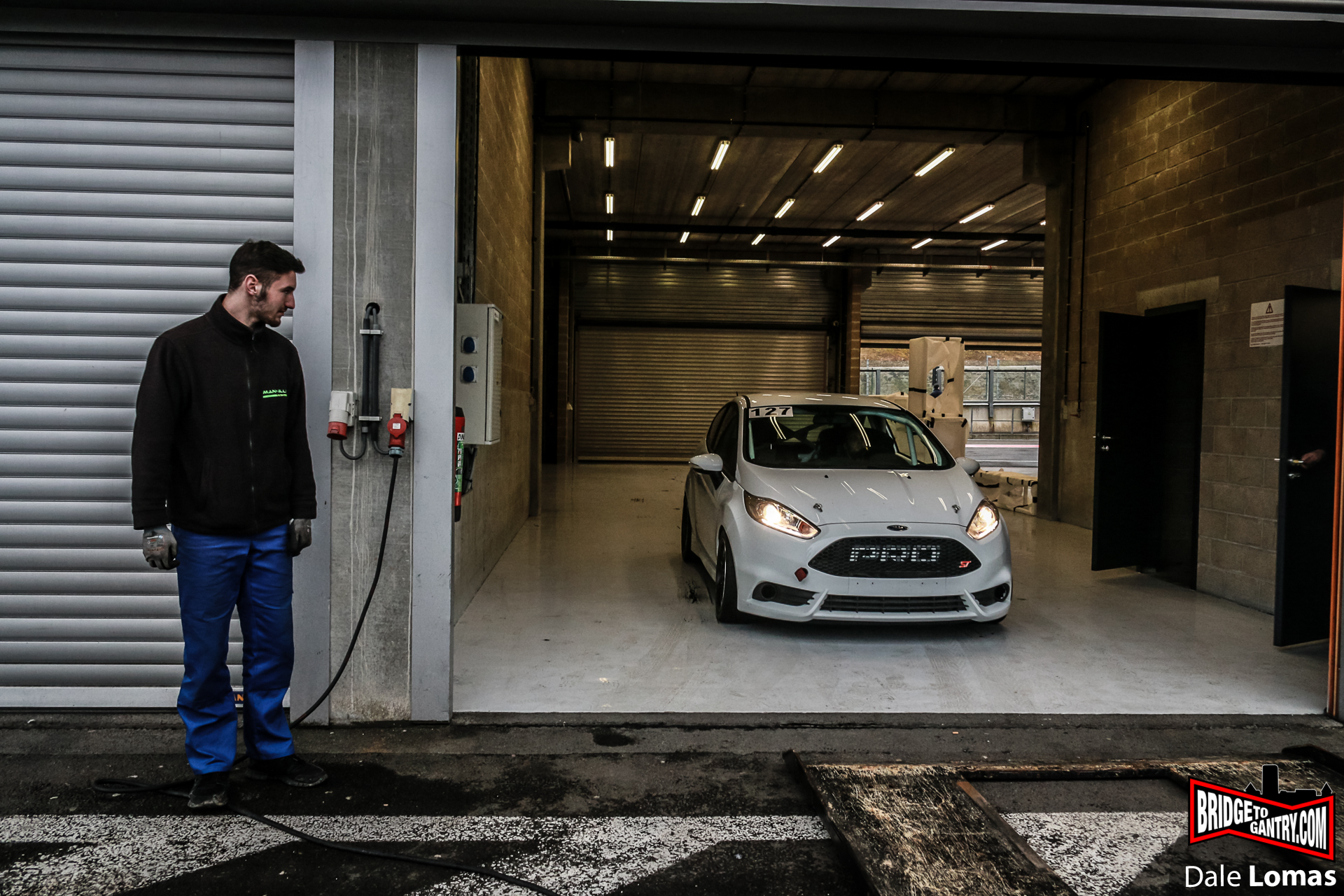 What a day. We arrived at lunchtime and wasted no time in unpacking and fueling-up the two new Manheller Racing machines. Our own Milltek Fiesta, and Marcel's rather tasty E90 for the V4 class. That's a 140litre fill-up, if you're wondering… glug-glug.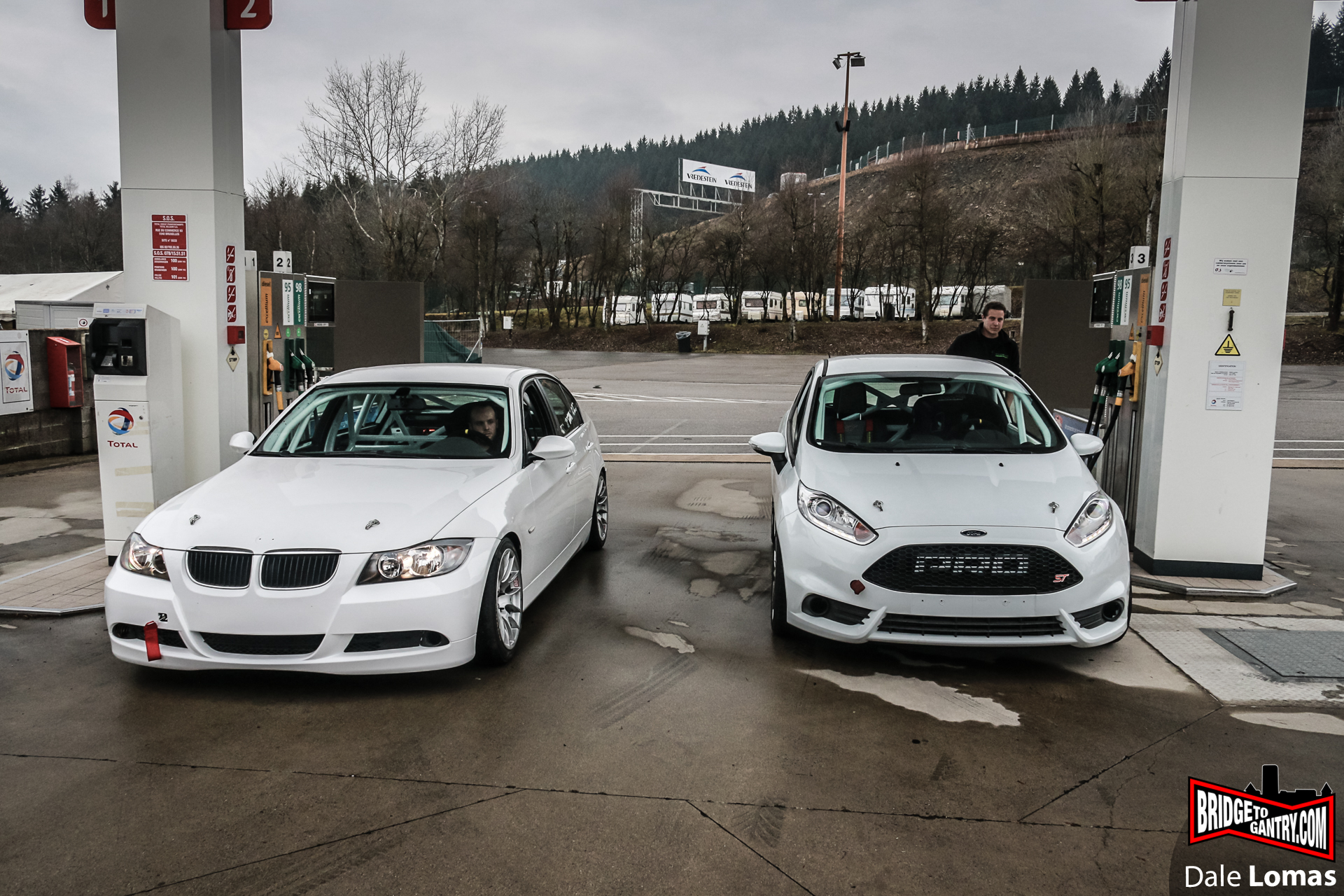 Despite the low temperatures and wet surface, we couldn't wait to hit the track. And the Milltek Fiesta didn't disappoint.
We played with a few different maps and mechanical specifications. In VLN we will run the car in VT1 spec, which is remapping-friendly, albeit with stock peak power. In this mode the car is incredibly torquey, but the wastegate lets go of boost after 4500rpm to prevent us exceeding the factory power figures. Even so, the torque is incredibly effective.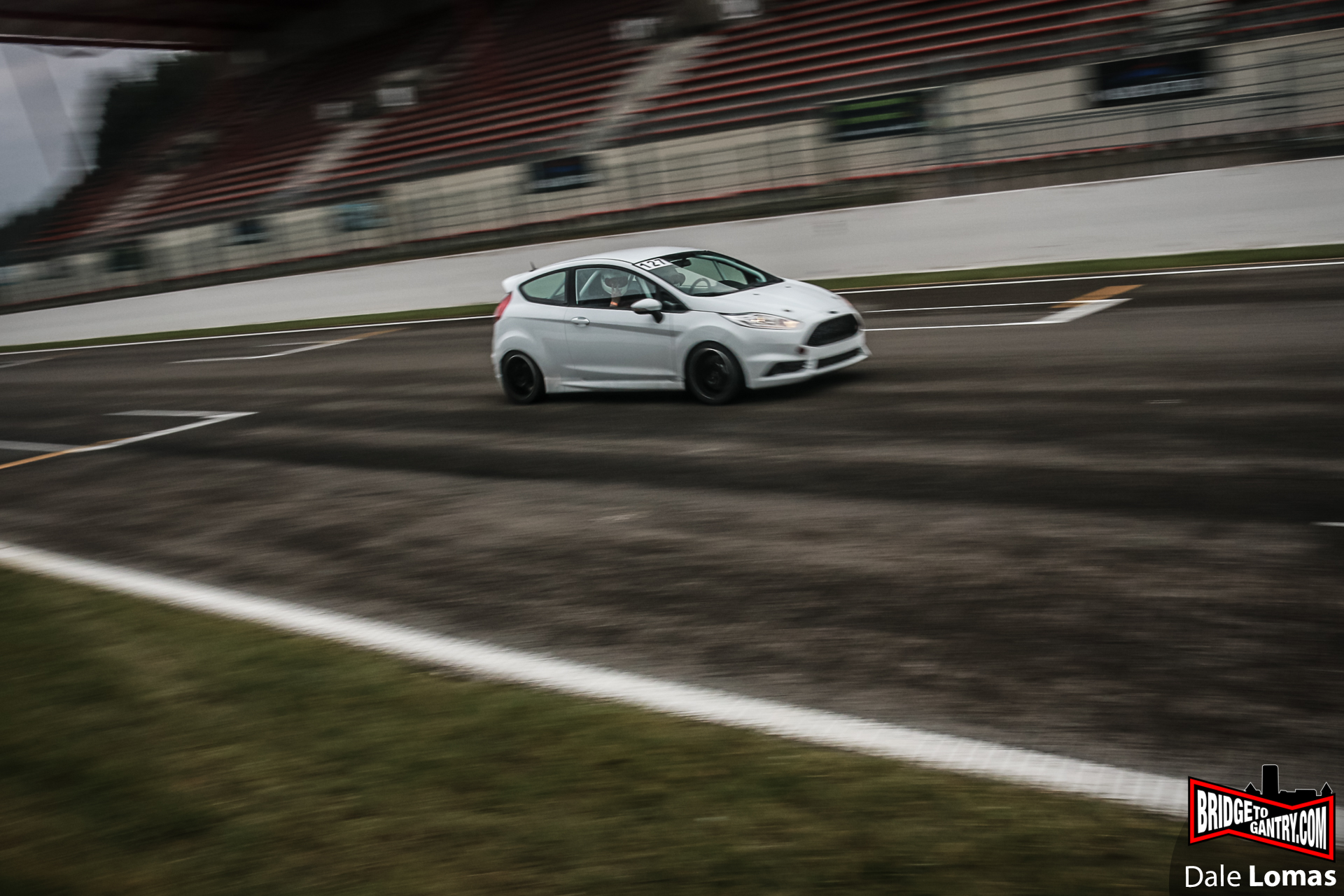 The most fun was had in our N24 map, which uses full factory levels of boost throughout the range. This is more like 'de-restricting' the car than actively tuning. And the results are… impressive. Peter even rode with me for a few laps to check the temperatures and do some live 'poking' in the tables.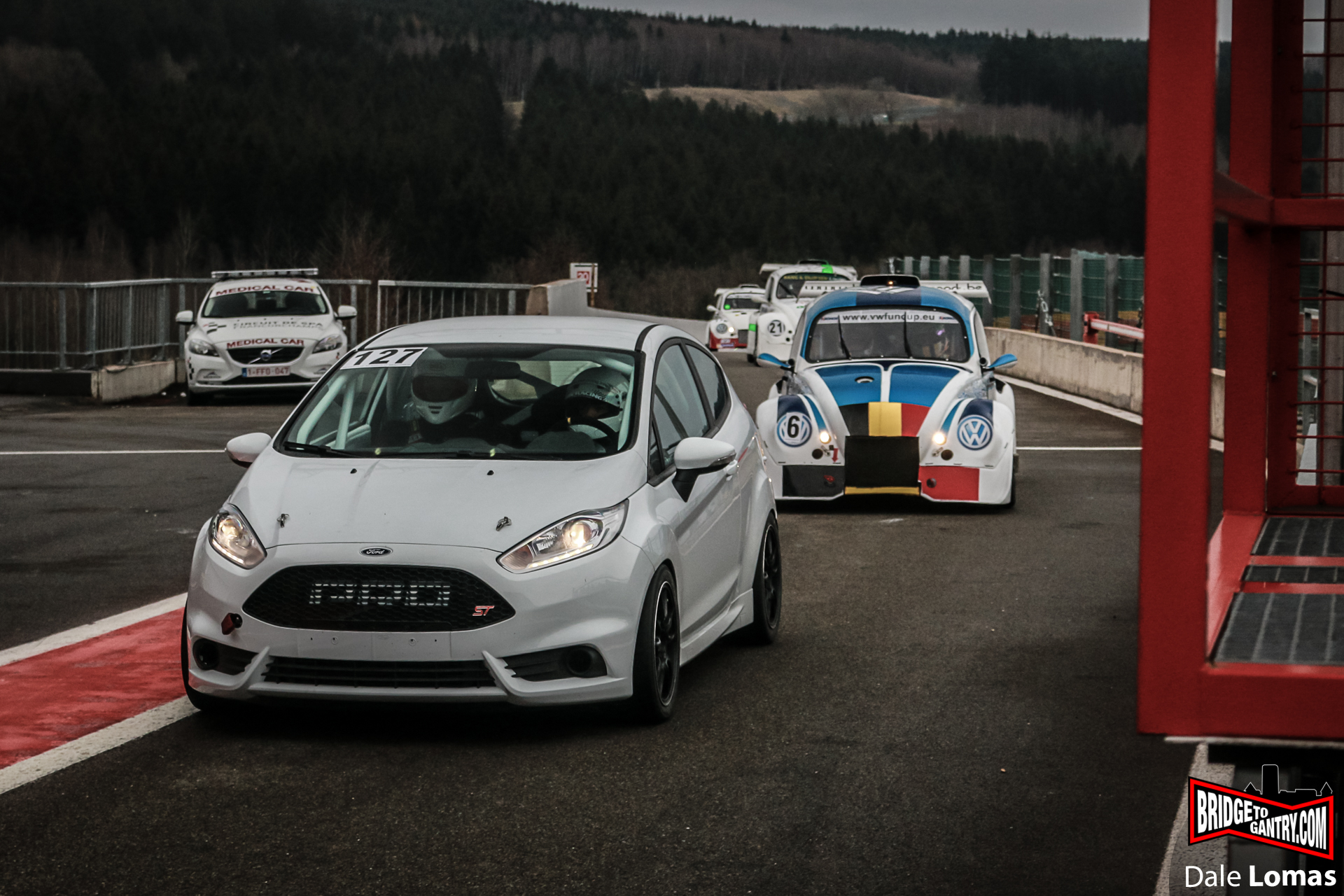 I'm loathe to give more details away, but the "Powered by Revo" subtitle you will see soon doesn't just reflect a sticker on a race car. Anywhere you can buy a Milltek Sport exhaust in the world, you can probably buy a Revo map to go with it.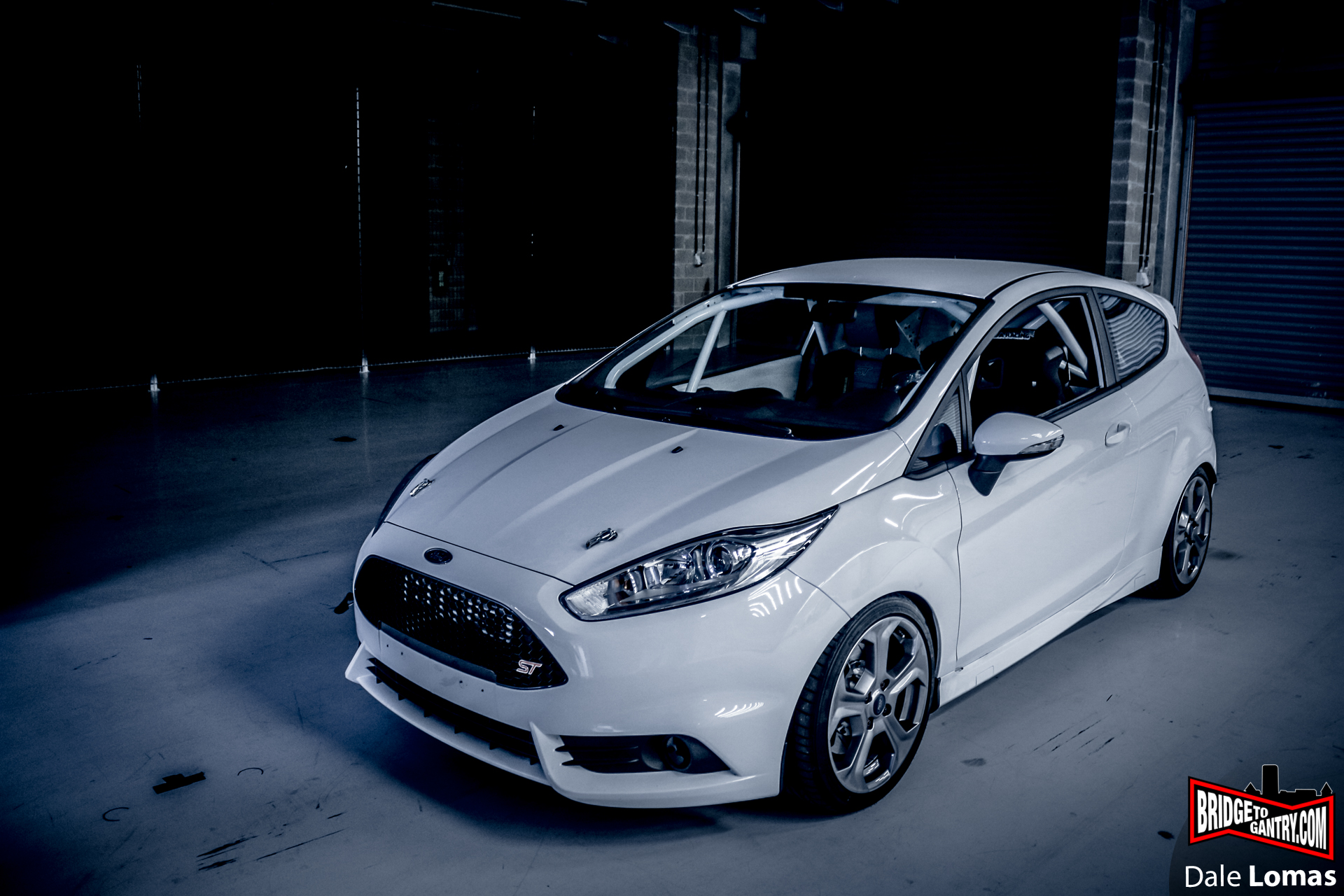 And the UK/US company has thrown all their knowledge of the aftermarket Fiesta scene at our car. Wavetrac LSD, Pro Cool intercooler, intake parts… they've really transformed our little Ford.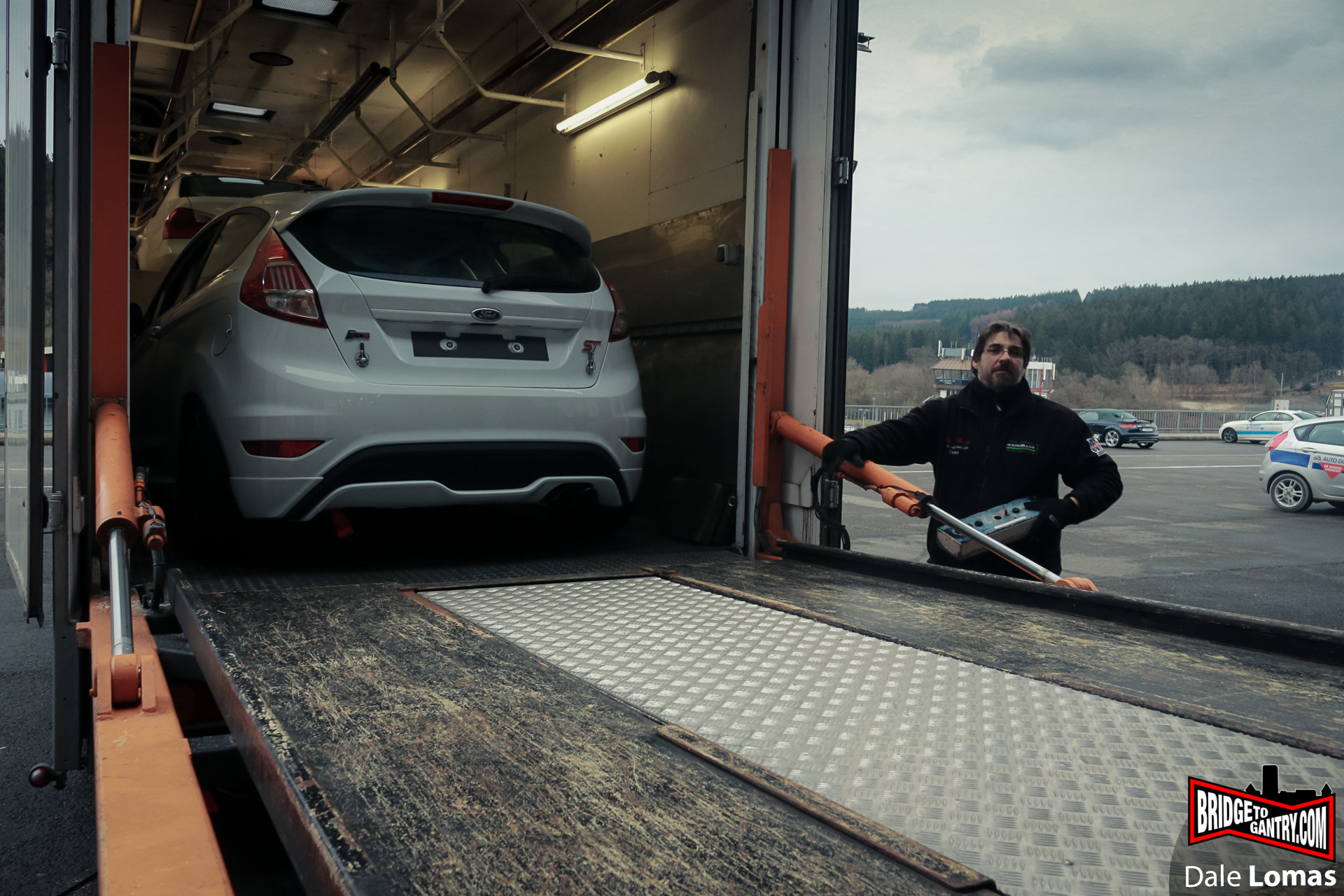 We learnt a lot today, but there's still more to come before the first race next weekend. The Nitrons are in the back of Robin's BMW right now, and the winning sticker-job is designed and ready to be applied. Expect more updates next week!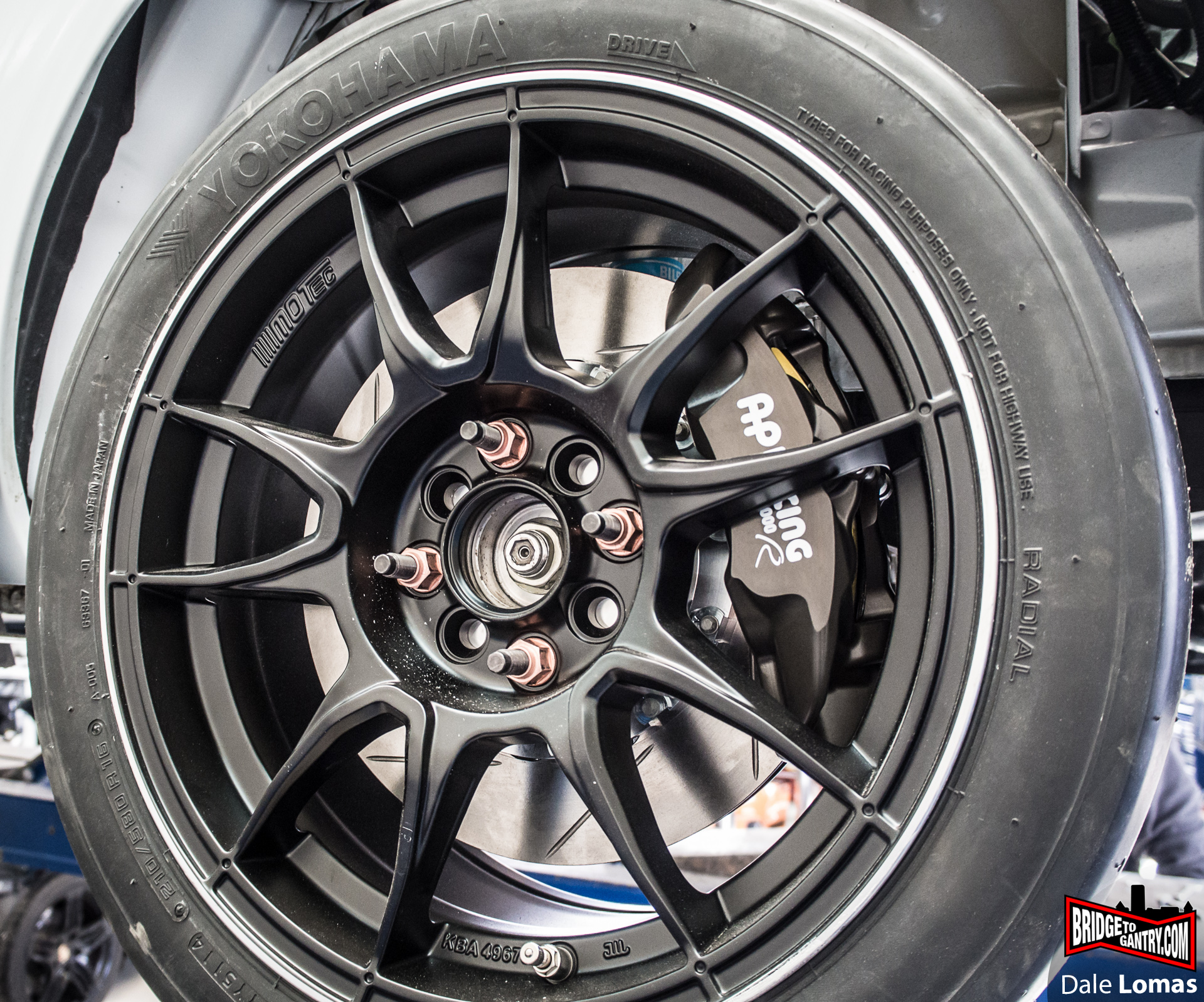 P.S. These are the most bad-ass brakes I've ever seen on a hatchback. We needed something that would allow us to use 16″ rims while offering the stopping power of a .50cal bullet dipped in cyanide. I think you'll agree, the Manheller boys really did an awesome job!
Comments
comments