The weather might not have been optimal, but that didn't stop hundreds of true-believers hitting the Nurburgring Nordschleife for the first day of public driving in 2016.
And (for those who don't read BTG) they were in for a big surprise too, with a whole new one-way system in the car park, and some big changes to the Nordschleife's layout.
Here are the changes in full, along with a (hopefully) a useful video to share with your friends.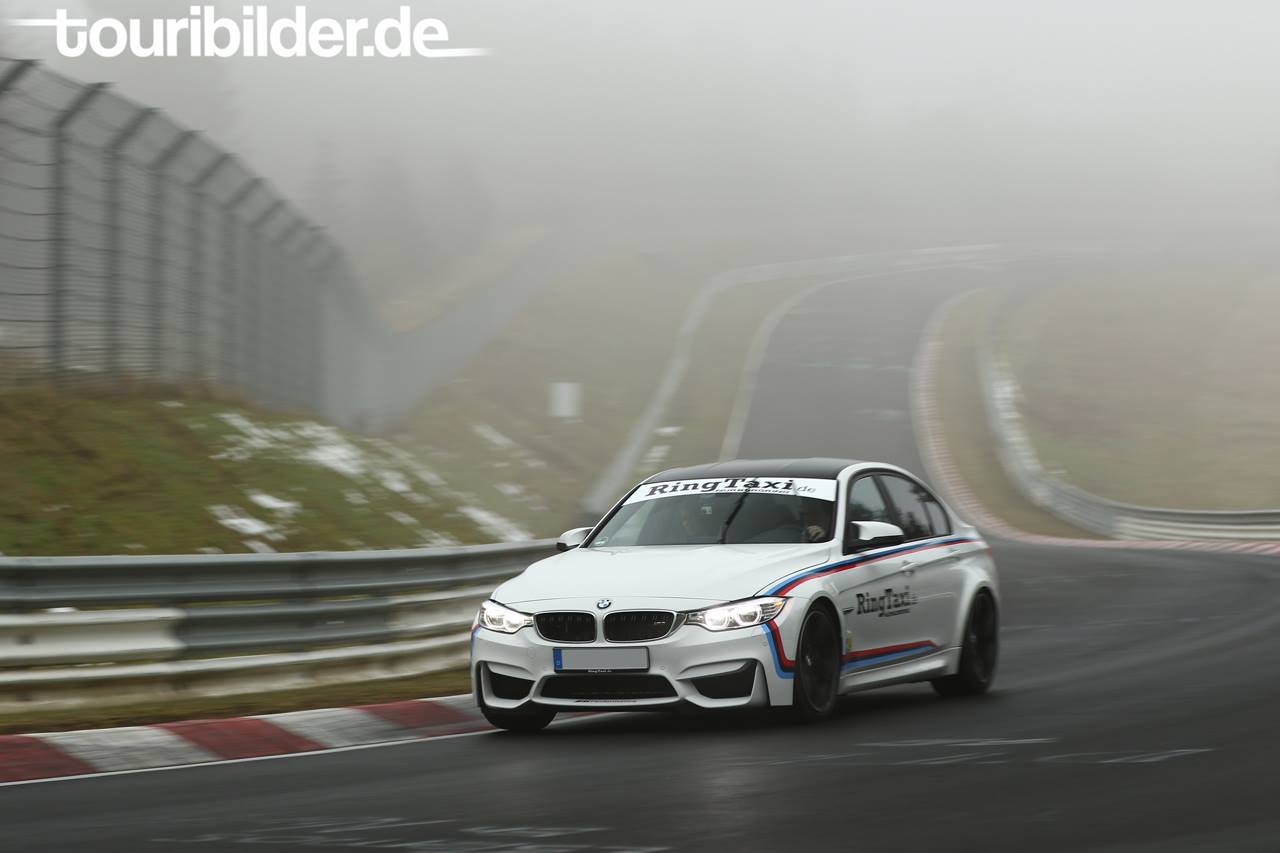 I was lucky enough to drive quite a few laps on Sunday, piloting a brand-new BMW M3 F80 for RingTaxi.de. And I got a really good look at both the on-track and off-track 'improvements'. You can take a look for yourself here. Otherwise, here's the full low-down:
1. Car park modifications
Perhaps the biggest news for most visitors was the new car park system. I reported on this last week, and it's operating pretty-much exactly how we expected it to. It looks like this: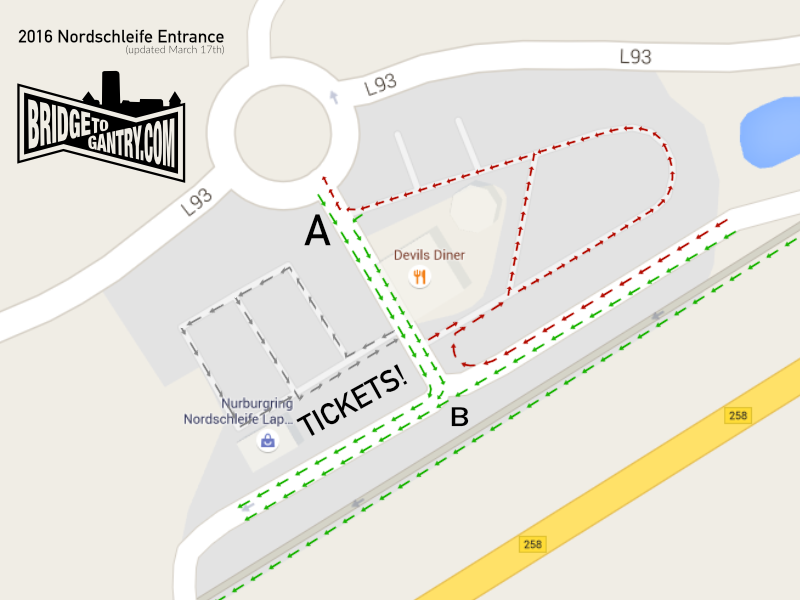 It's worth noting that while the emphasis appears to be on pushing the maximum amount of cars on to the track, the real bottleneck hasn't changed at all. At point A (above) there's still only space for 1 car on, 1 car off. Until they cut a hole in the fence, or create a new exit on to the B258 or (maybe at Galgenkopf) there will be no overall improvement to traffic flow. We're just moving the problem around. And now the emphasis will be on people to park quickly, and not be stupid in the carpark. Good luck with that.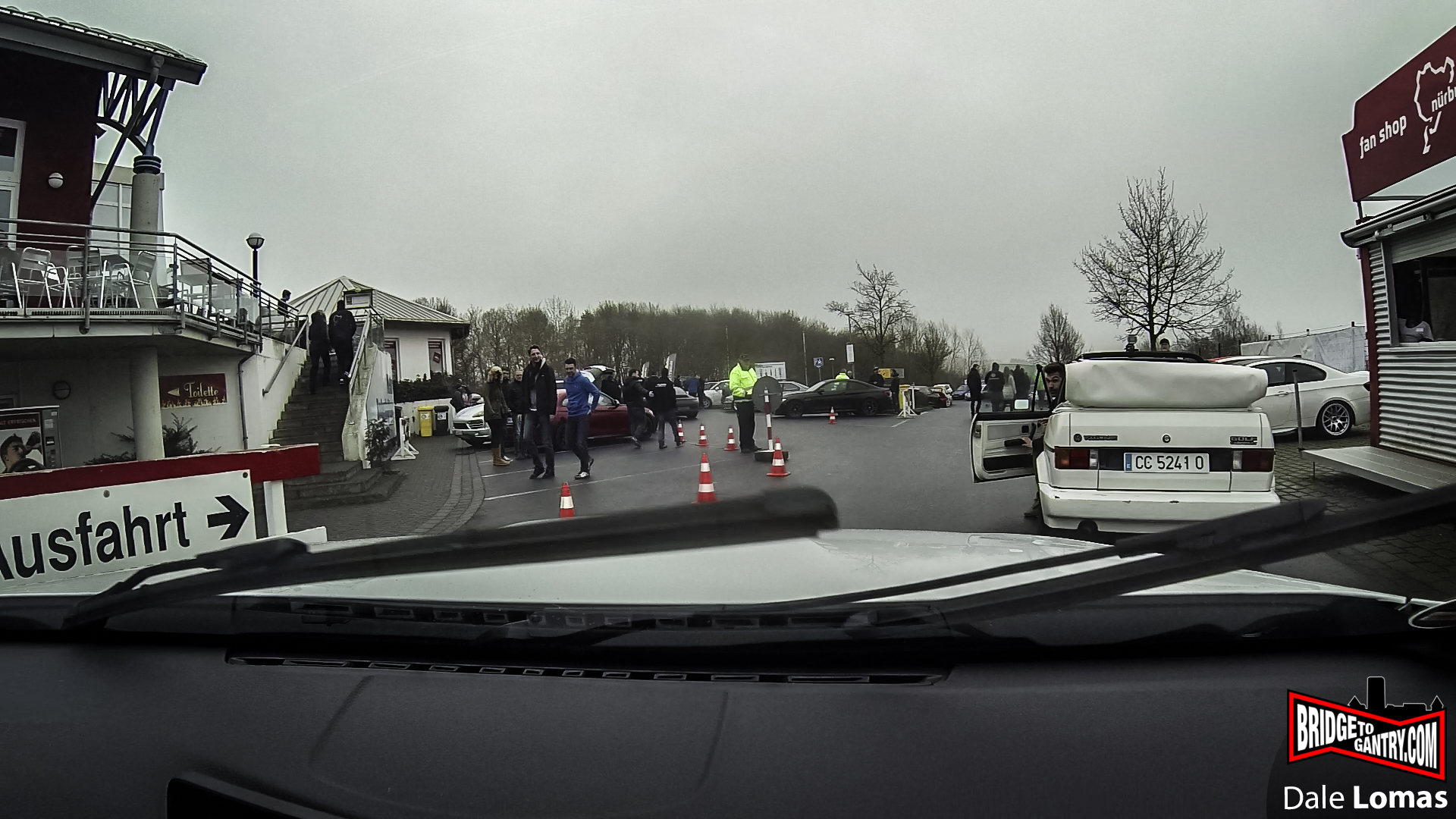 But, just to play Devil's advocate for a minute… It's probably better for residents (and profits) to clear the traffic jam at the entrance, and when the track is closed for a red flag is there really a massive rush to get off the track? #justsaying
2. Flugplatz is going to get really fast this year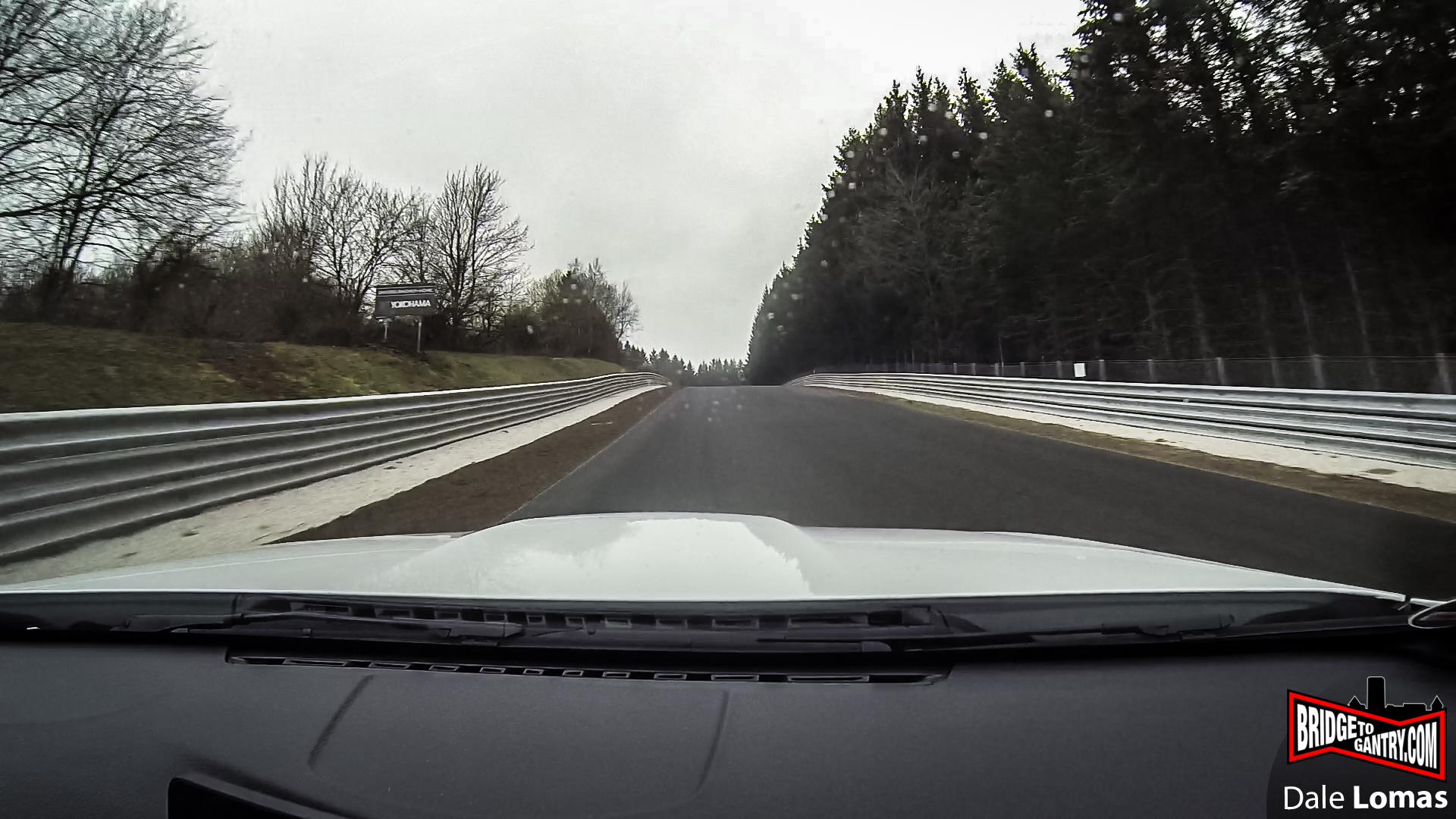 As the screenshot above shows, the 'jump' still looms impressively as you approach it. But there's no jump anymore.  Yes, there's a crest, a rise, a hill… but you'd need a seriously fast and badly designed car to catch some air. The GT3 machines are going to be hitting it with some serious speed, that's for sure. Then check this out: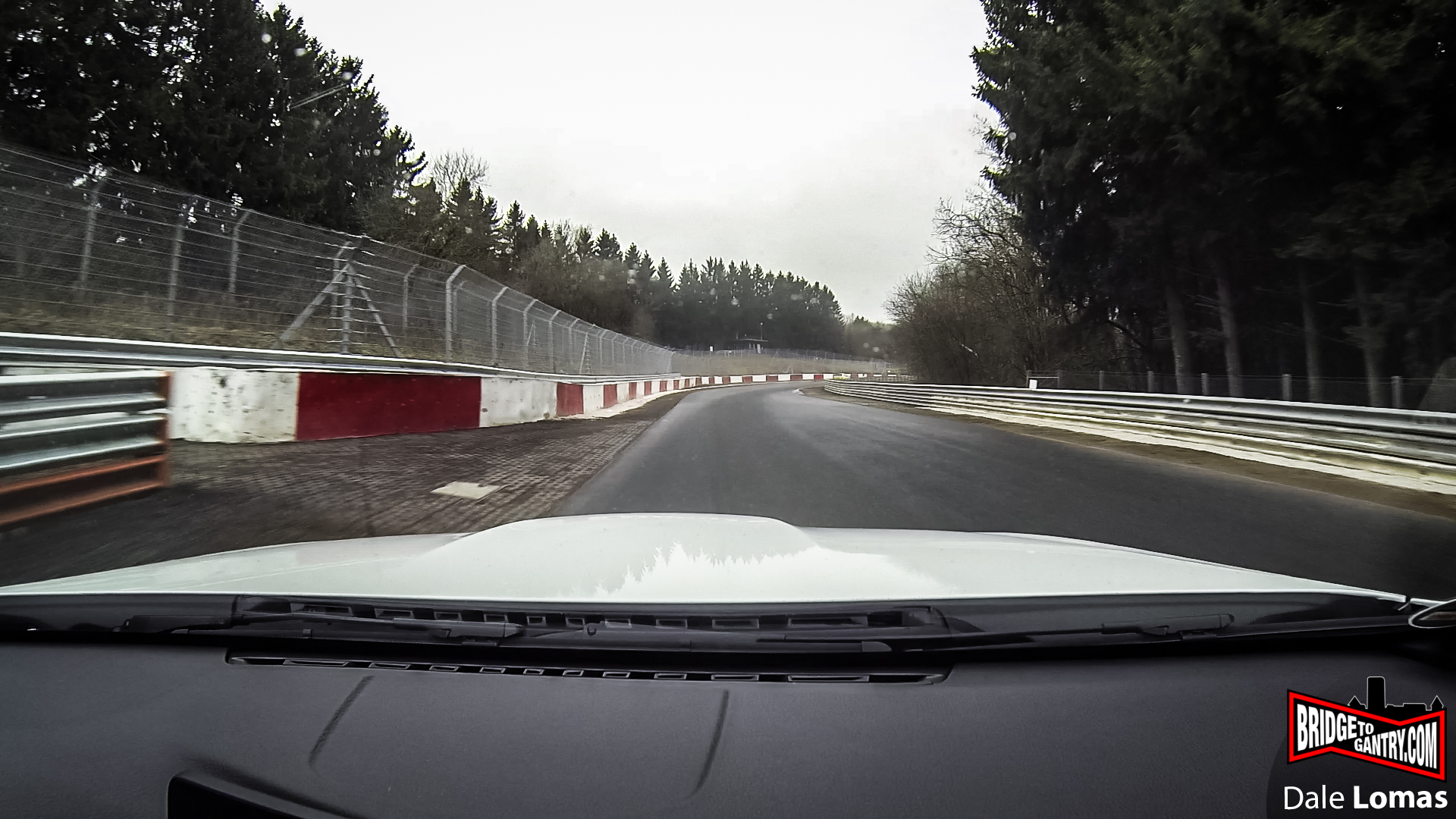 It's as smooth as a baby's bottom…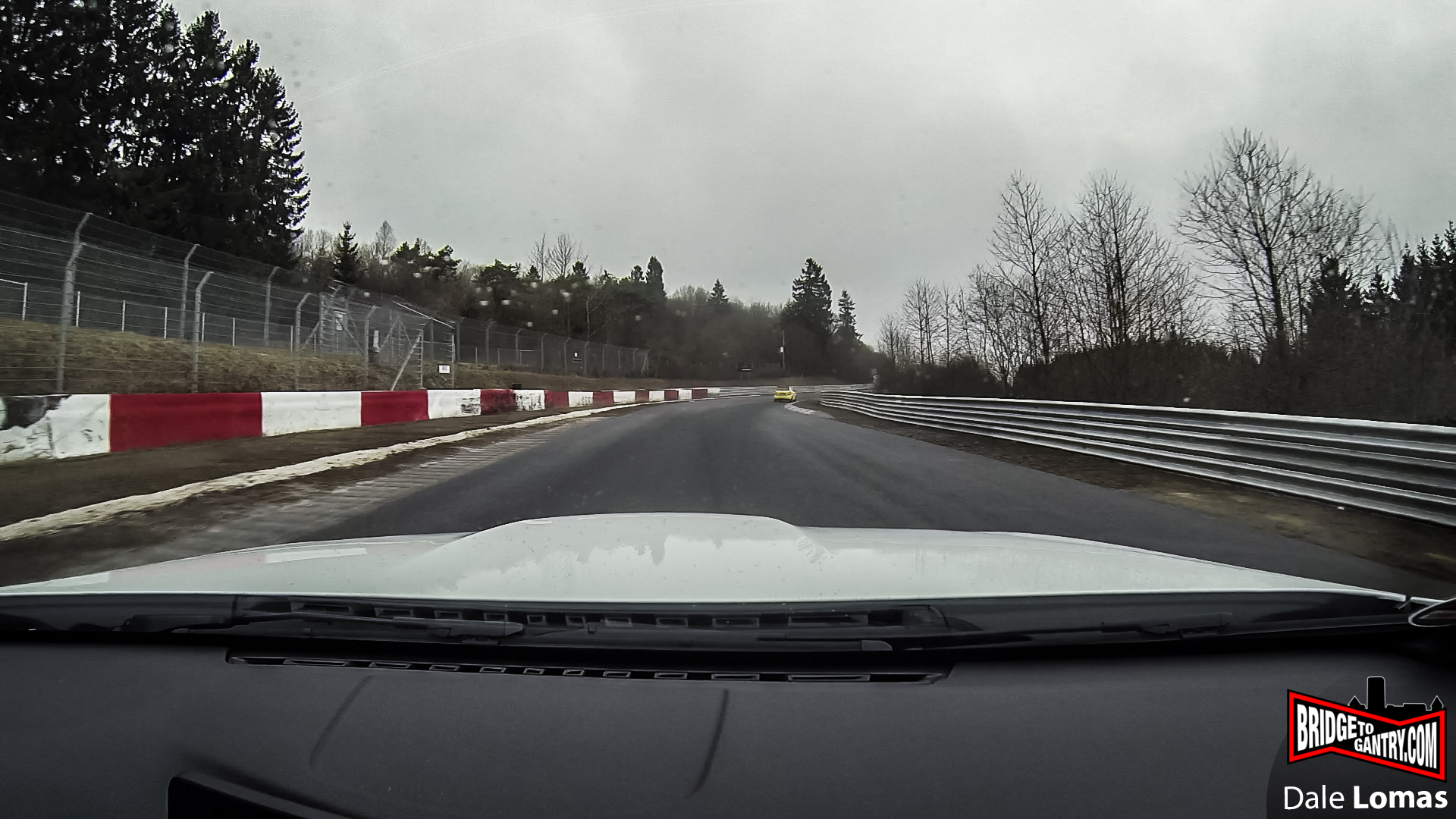 And oh-so VERY wide! If the idea was to prevent lift-off moments, then it's successful. If the modification was intended to reduce accidents, then I'm not so sure. Speeds have increased, and now there's the chance for a cheeky overtake too. I'll reserve my judgement on that until after VLN1
3. Running wide at Brunnchen 2 (youtube corner) is a BAD idea.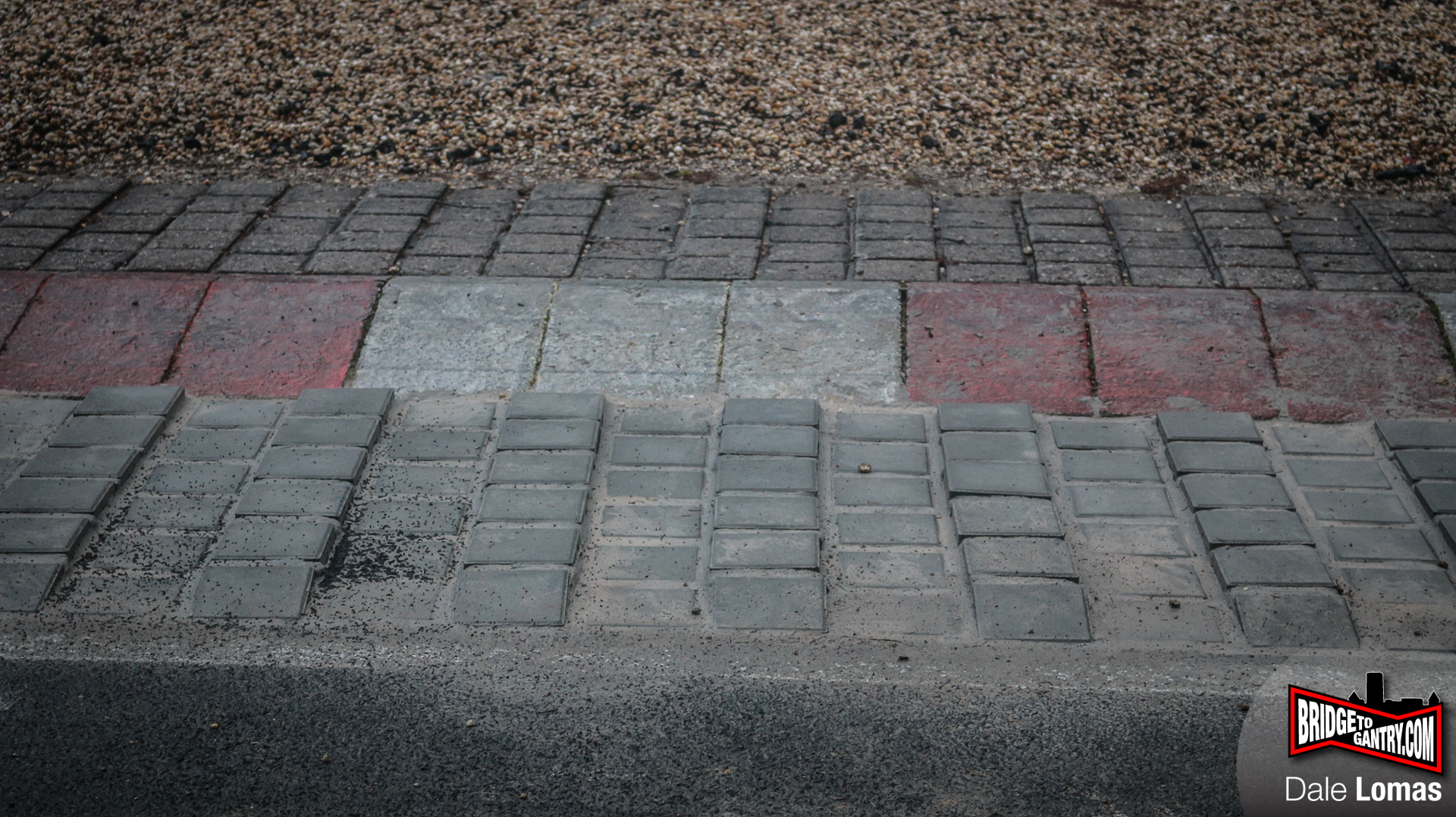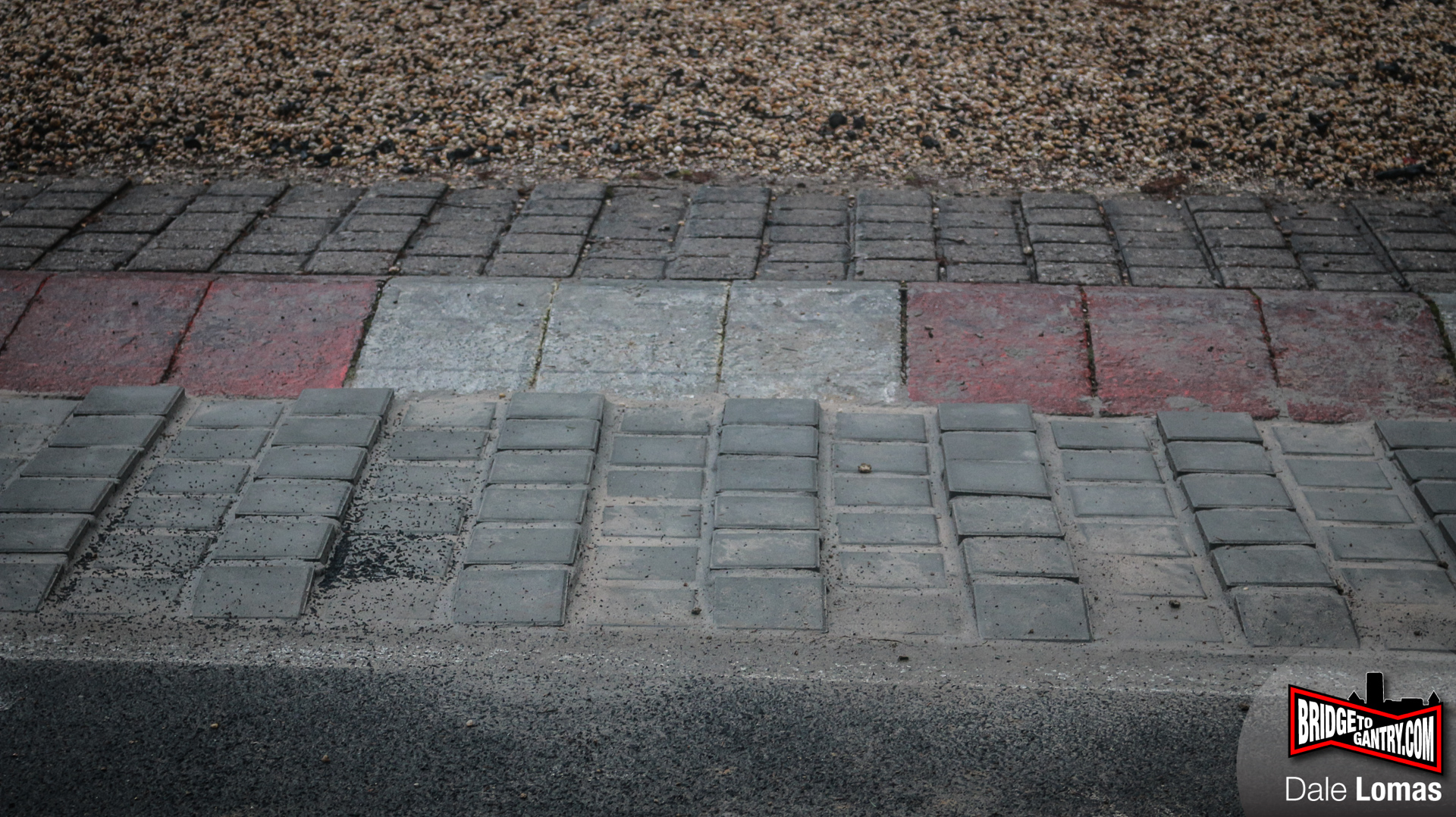 Those rumble strips are harsh. Really harsh. I only hit them once, and it was more than enough. They've also appeared on the left at the exit of Stefan Bellof (Pflanzgarten 3). Trust me, if you love your car, they're for emergency use only. Not every lap.
You can take a look for yourself at all the changes here:
Comments
comments