August is here, the weather is glorious, and every session of terroristenfahrten (public driving) is crazy busy, and crazy, well, just crazy!
And thanks to the statistically better weather, the industry pool can get a little bit more interesting too. More supercars appear, and they're driving faster than ever.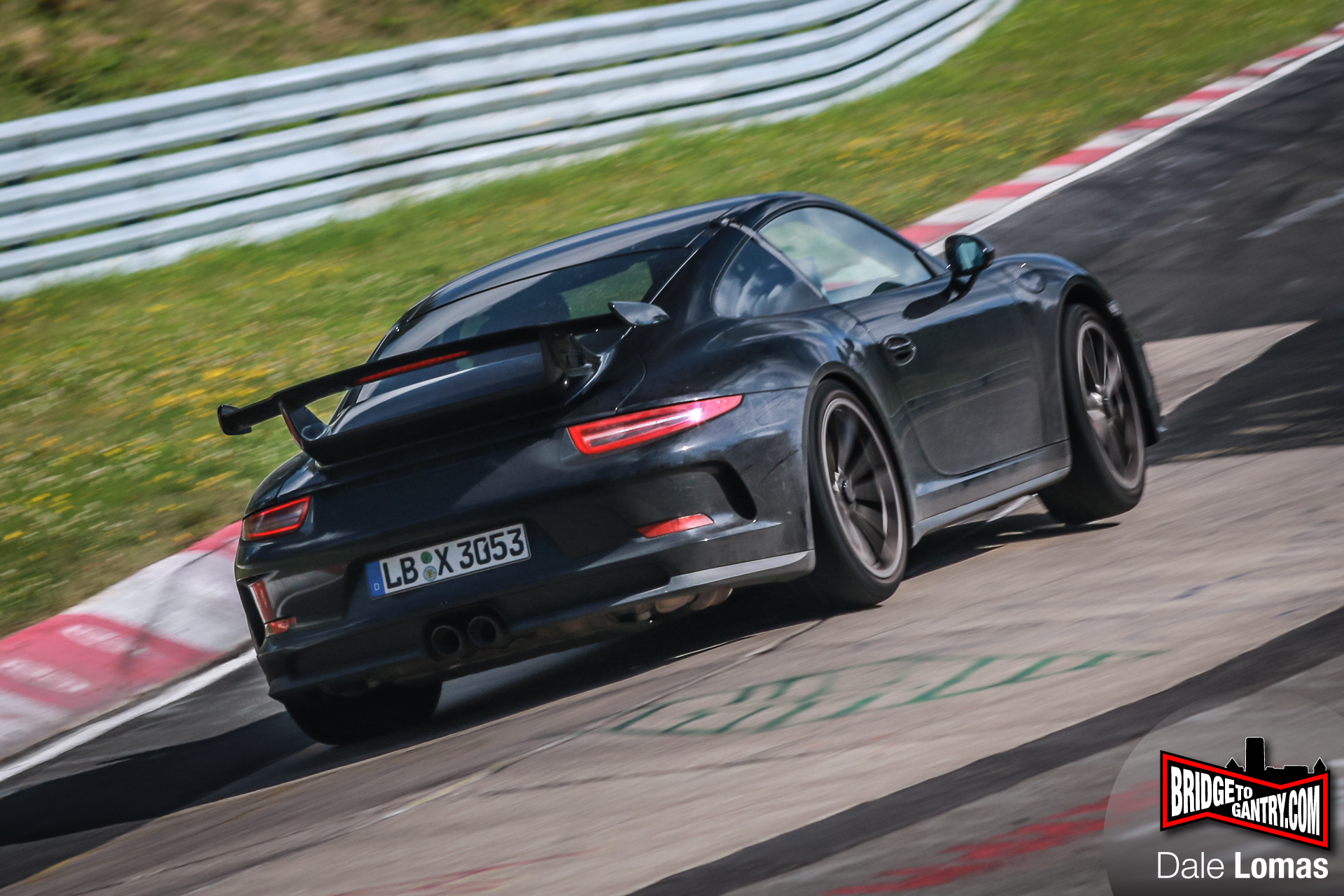 Case in point, the black Porsche 991 test mule jumping out of the Kleine Karussell. Looks pretty standard, right?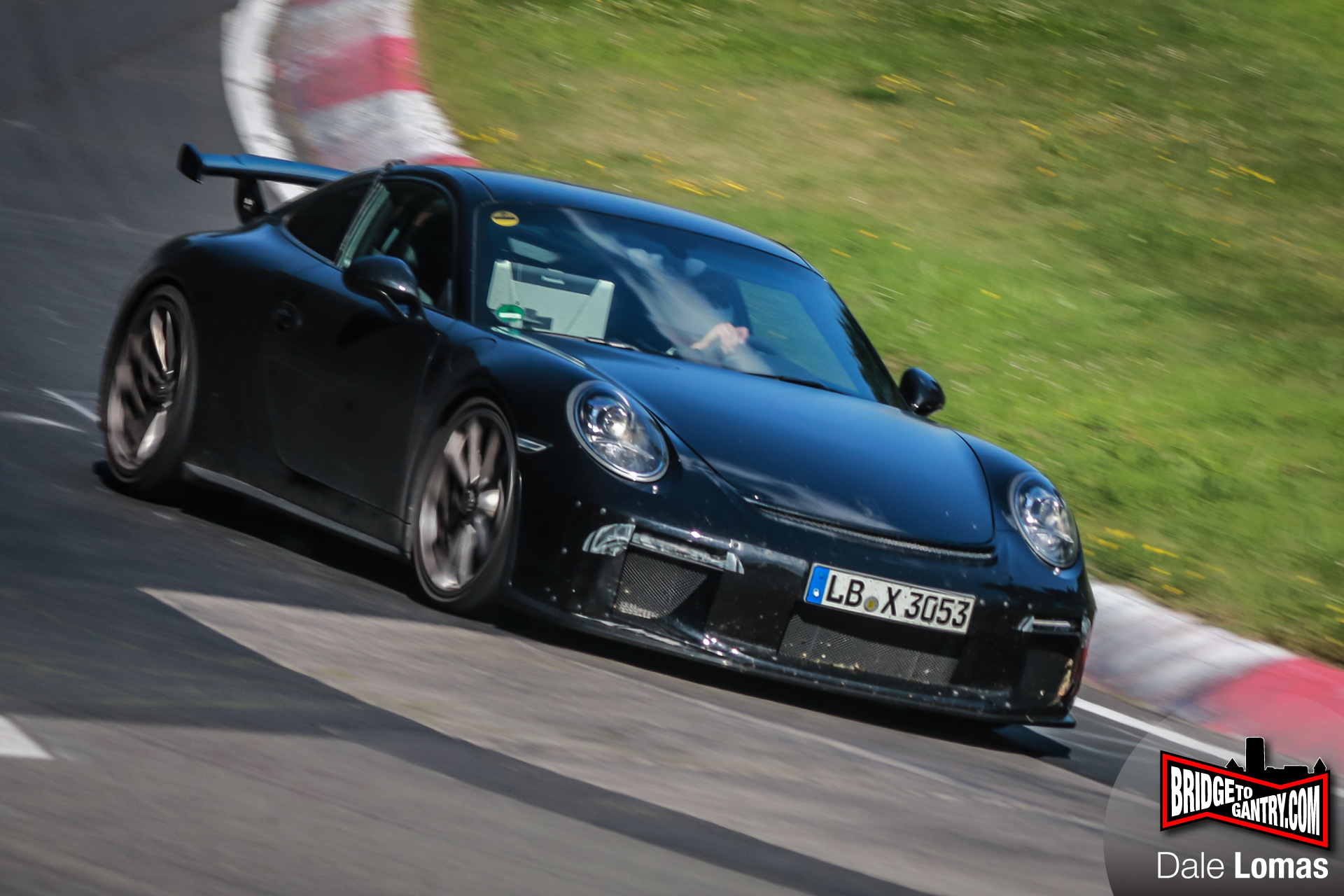 But the front bumper's different. There's been some clever bluffing, and maybe double-bluffing, in the camouflage there. Though if rumours are to be believed, it's the mechanicals that will change the most. The facelifted model might benefit from a 500hp motor based on the RS lump, and a manual gearbox option too, based on the limited-edition 911R.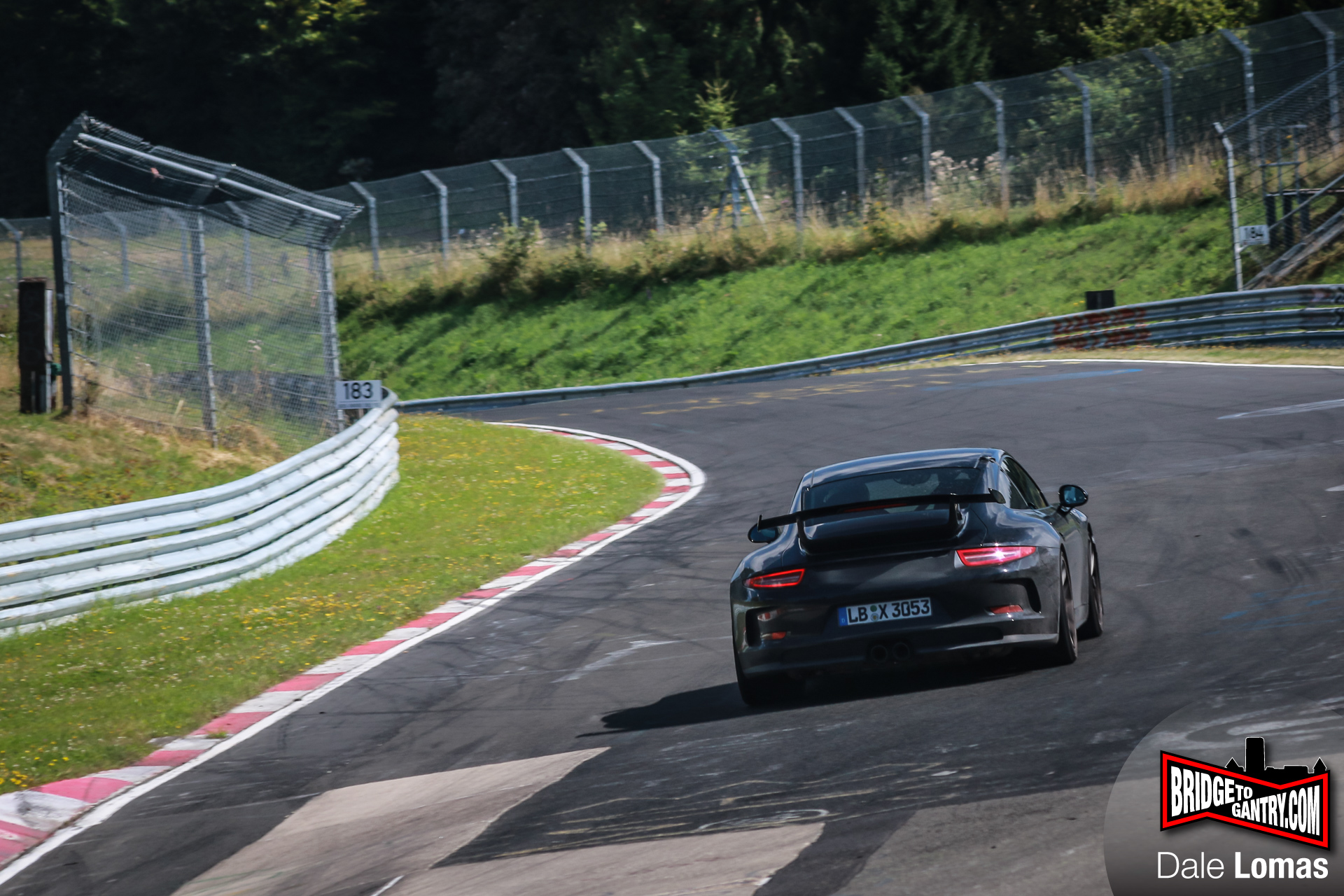 In case you're wondering what the current model looks like, Porsche also sent one round a few seconds later…!
Comments
comments