Porsche's soon-to-be-officially-acknowledged 991-shaped GT2 is still pounding out the laps at the Nürburgring Nordschleife.
The weather is utterly fantastic right now, though with track temperatures hitting nearly 50ºC at times, laptimes are not exactly at the top of the priority list.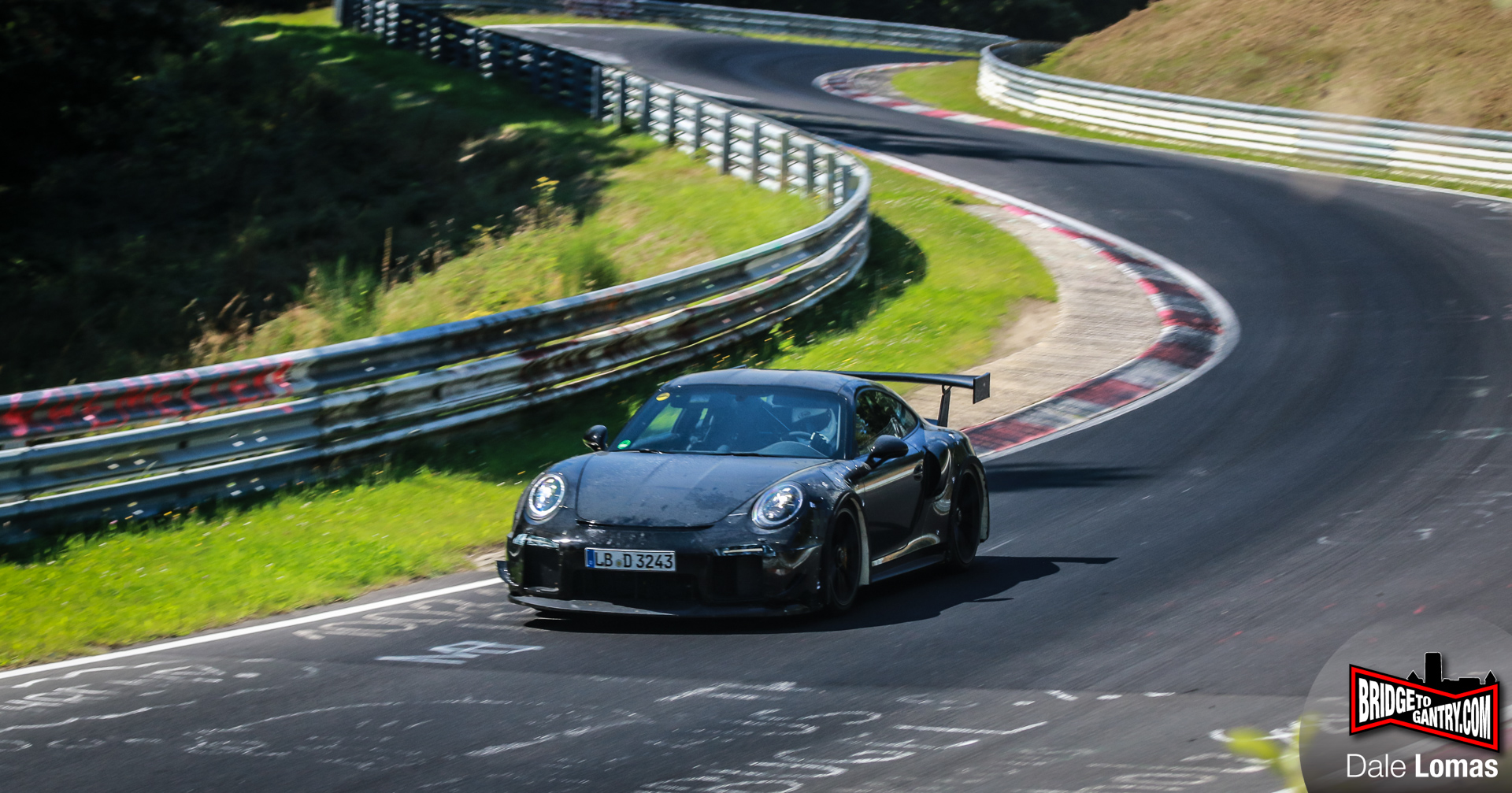 To be honest, the mule I saw on track this afternoon is a LONG way from being a finished production car. Just check out those arches, or that bumper:
What has changed since my last report on the GT2 is that I've watched the car moving now. I've heard the dirty growl from its turbocharged motor, and I've seen the black lines it's leaving in 4th gear. And… today, I didn't notice any PDK burping on the shifts.
That means either:
a) the driver wasn't using sports-mode on the PDK 'box
or
b) HALLELUJAH! REJOICE! IT'S A MANUAL!
EXTRA•STOP•PRESS
Oh, and after AMG finally revealed the #BeastOfTheGreenHell as the GT R, I can't explain why this appeared…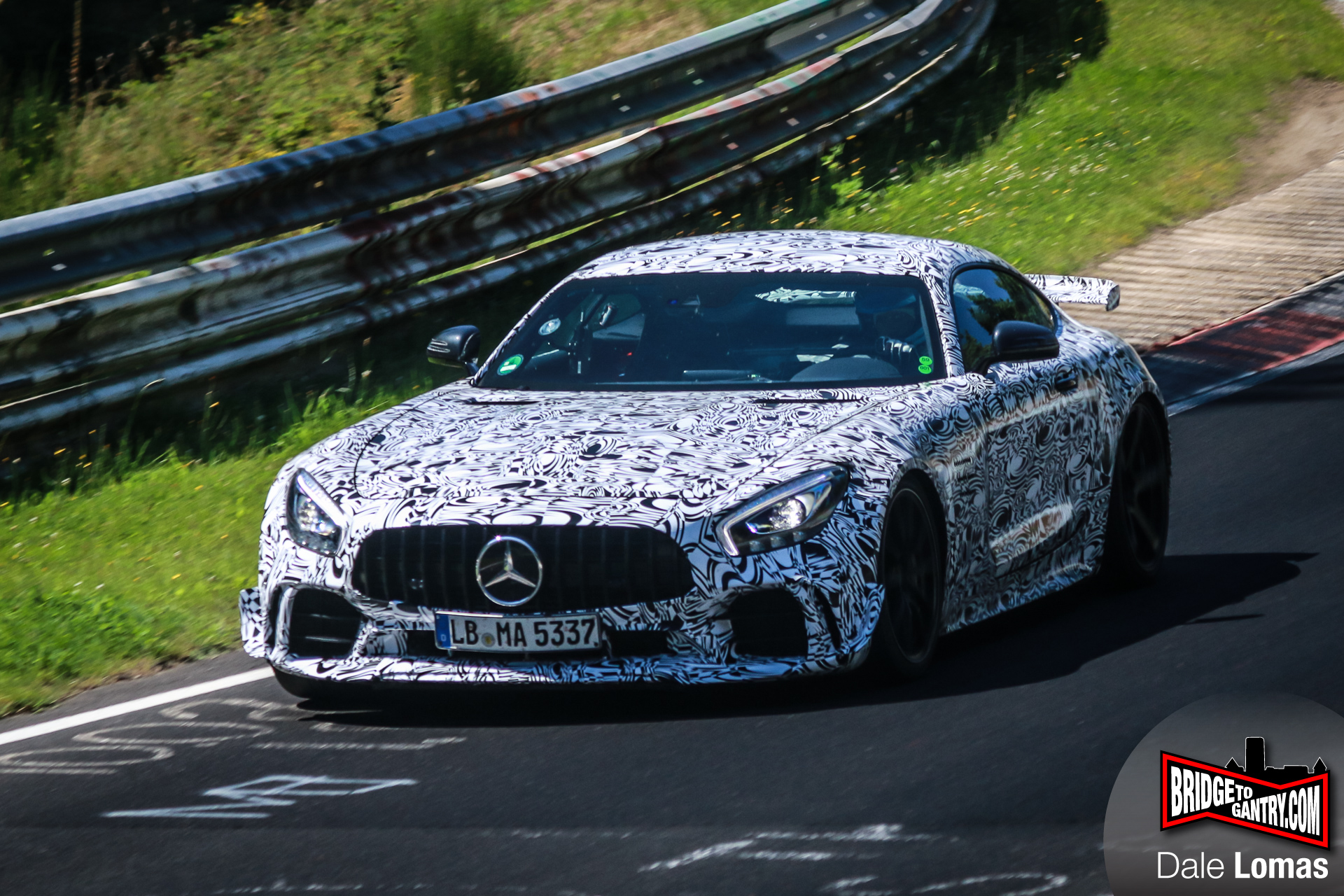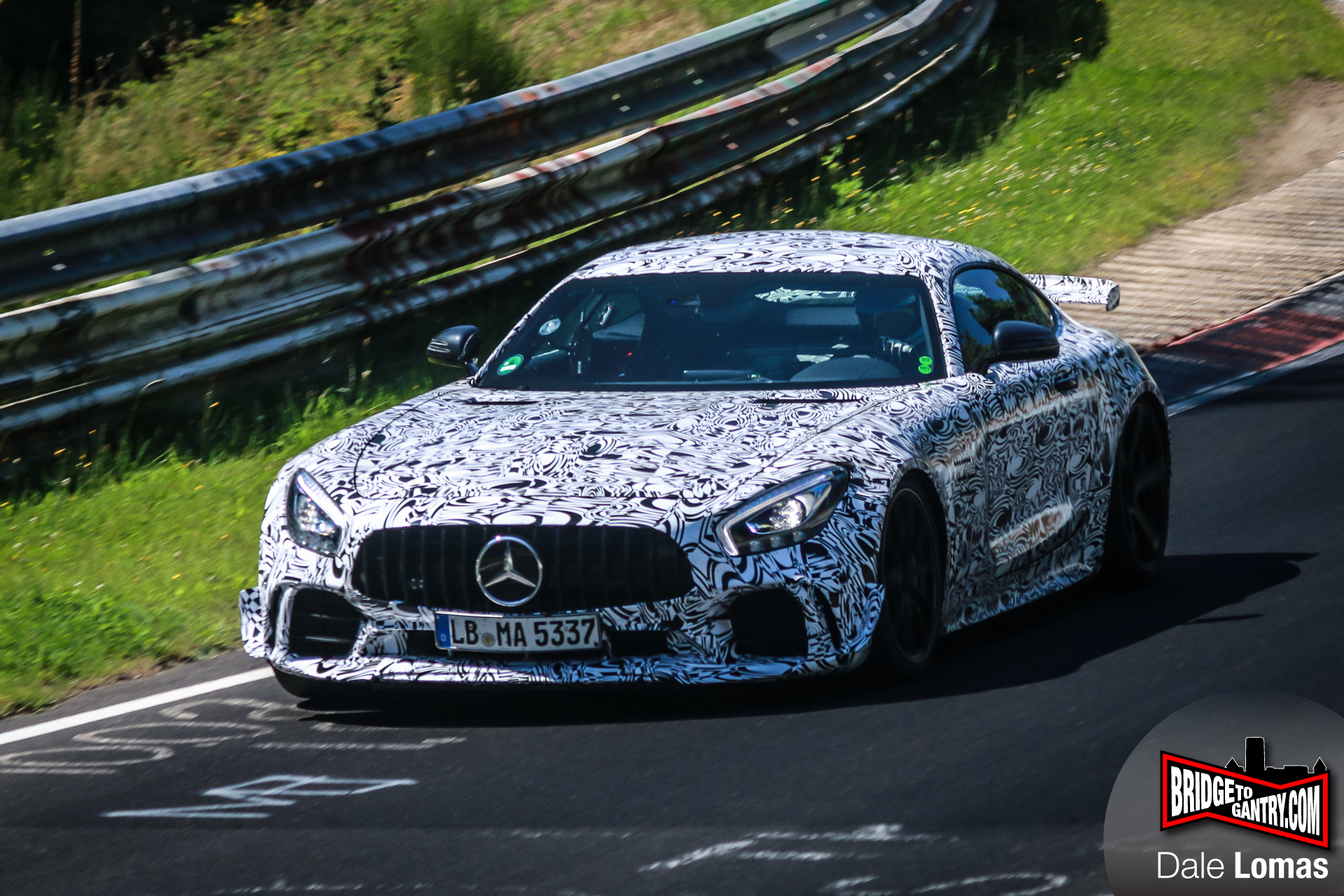 Yes, that has canards and it looks even meaner than the 'R' version of the 4.0 GT.
Comments
comments