Lamborghini's latest test-mules arrived back at the 'Ring for the final testing session of 2016. The famous "Industrie Pool" sessions run for just another three weeks before winter arrives, and the teams move on to other test locations.
Both the facelifted Aventador and the new Huracan Superleggara were lapping the Nordschleife today, and I managed to snap these photos of the test mules on my ride home tonight.
This is the facelifted Aventador, the 2017 model. Autocar already spotted the car in Spain, and you can clearly see the new nose and broader diffusor. It's doubtful that this 'basic' model could outperform the bonkers sub-7 LP750 but it's certainly being pushed hard today.
The new Huracan Superleggara however, looks like it could be a bit more of a threat. Big wing, exhausts the size of medieval cannons, and a soundtrack to make your ears bleed.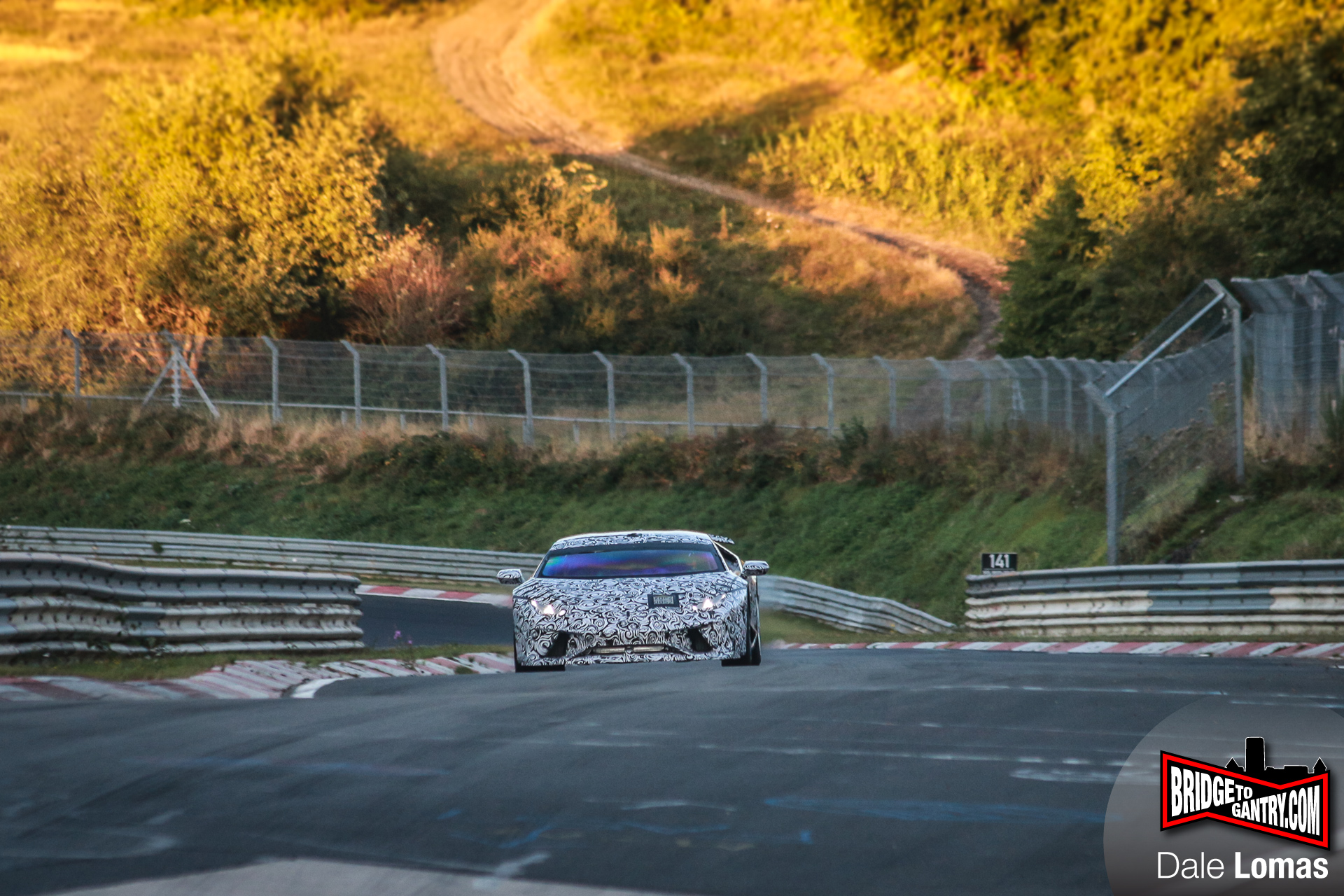 Both cars are expected to be lapping until VLN9 kicks off on Friday afternoon. See you here?
Comments
comments