From #TeamBTG N24 underdog, to Race of Champions contender against the likes of Vettel, Button, Doohan, Solberg and Marquez.
Does that sound unrealistic? Even dream-like? Well, it's really not.
The tl;dr is VOTE FOR BRADLEY HERE
The Race of Champions was first held in 1988 and offers an end-of-season spectacular that pitches racers of all disciplines into a series of heats and finals. It started as a Rally event, but it wasn't long before champions from motorbikes, cars, trucks, and whatever else were invited. The races look like this:
But in 2015, there's a wild-car system in operation. An opportunity for talented unsung heroes of club-level motorsports to get into the races.
And that's where YOU guys come in! Because our very own #TeamBTG driver, VLN racer and N24 pilot Bradley (Lovinit) Philpot needs OUR votes to get through to the next round – a head to head battle in Ariel Atoms!
We're almost inside the final 24-hours of voting now, and Bradley is locked in a 5-way battle for the lead: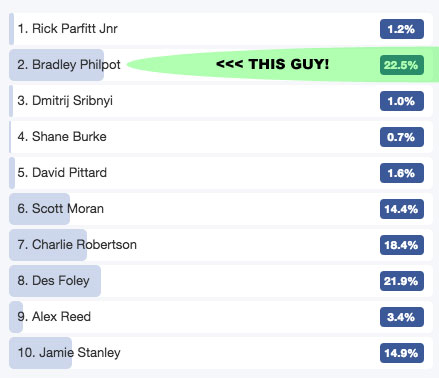 Now we can debate the merits of a facebook-only voting system until we're blue in the face. But the fact is; this is what's been chosen by the organisers. And for Bradley to get his chance, he needs our help. This could be it. The big one. From nobbing about with us bunch to pro racecar driving.
He just needs your help to do it. Ten seconds!
So do it.
These are the cars he might be driving, and some of the drivers he could be up against with our help!
Of course, after piloting our wonderfully terrible E46 4-door, this will be no problem at all. Check out the mouth action at the bottom. The boy was born to drink champagne.
Comments
comments