It's only February, and already the #CLUB1000 was on track for the second time. And thanks to some unseasonally bright sunshine, we even got our new Nankang AR-1 semislicks up to temperature!
With the next snow forecast in just 24-hours, it seemed like the whole of the trackday and racing scene was in a hurry to get some track time before the storm hit. There were VLN and RCN cars, Belcar championship contendors, and a helluva lot of trackday fans.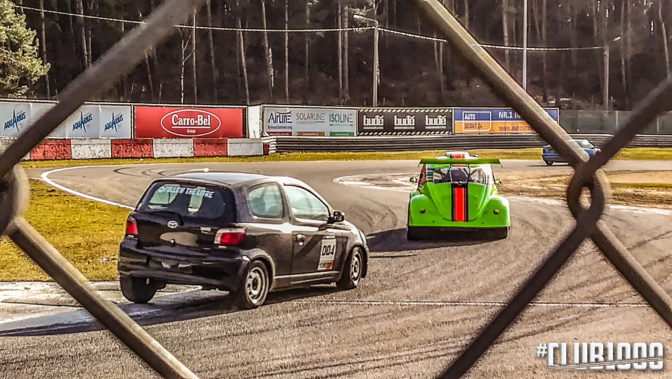 In fact, Andy told me that the event was fully booked. Fully booked! In February!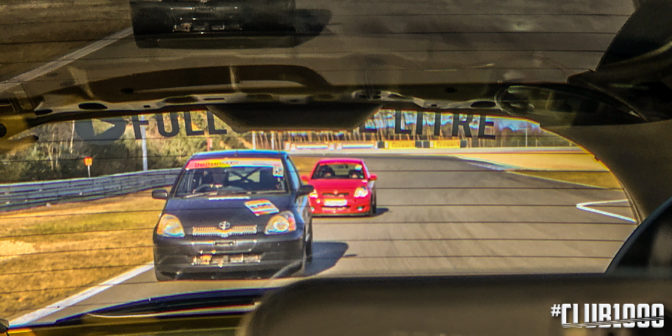 Of course, we started with the now customary #FOLLOWTHELITRE session, where three Yarisses (Yarii?) could play lead-follow to really get on the line. My backwards entry into Villeneuve luckily was not captured on film or photo…
Regular 'ringers will recognise Lars's Yaris as a 1300. Interested in maybe helping a friend build a 1000cc Yaris, I invited Lars to be a guest of a club for this event and to bring his 86hp supercar to our 68hp party.
Jeroen also brought his Starlet, which I admit, made me happy. Sure, it's not the fastest thing around Zolder, but it's looking sharp (in that '80s JDM way). Jeroen also told me he's planning to build a Yaris with a friend.
Dan's black Yaris also made the trip north, and together we drove over 50 laps of Circuit Zolder. One of which I uploaded to YouTube…
And YES… I 'finished' my own Goldmember, the Golden Axe, the Golden Wonder!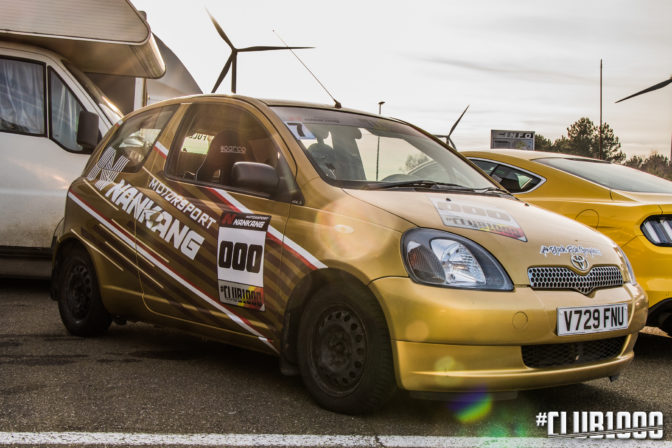 When I ordered the Cusco cage from Co-Ord Sport NL I honestly thought I'd have the whole thing built in a day or two.
Nothing wrong with the cage, it's a wonderful fit. But I decided I wanted to keep the interior as stock as possible, including the sunroof. The cage is designed for a non-sunroof car, by the way.
Well, 5 days of grafting in a corner of the brand-new Ringfreaks workshop and I still wasn't really "finished". Until BlackFish arrived with the sticker kit…
Oh yes! That's how Inne and Michael made a £300 eBay purchase look a JDM Time Attack hero with a few bits of vinyl. Marvellous!
Keen eyed among you might have noticed that the CE-approved Sparco belts must fasten to OEM mounting points, and harness-bar loops are verboten by TüV (screw-in mounts only). So the result was sub-optimal, though the angle is *just* inside the recommended range in the Sparco handbook. Also my second subframe didn't arrive, so just for symmetry I fitted the OEM passenger seat again.
So it was a 'quiet' weekend, with just four #CLUB1000s, but I can't help thinking this is the quiet before the storm. With nearly 50 cars being built by over 70 members, I expect the next event will be considerably bigger.
See you then?
Thanks to Need4SpeedFotografie for the extra awesome images!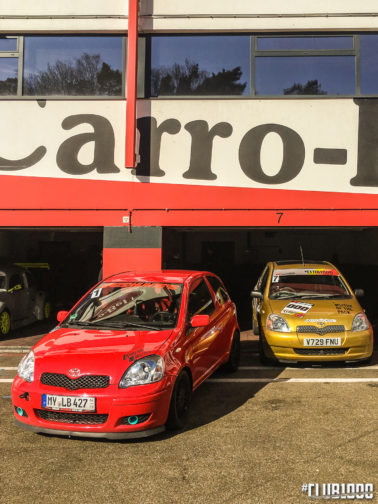 Comments
comments