With more than a 20ºC temperature shift in the last 7 days, the Nürburgring have announced that they will open the Nordschleife for Touristenfahrten earlier than planned this year.
The announcement was made on social media earlier today: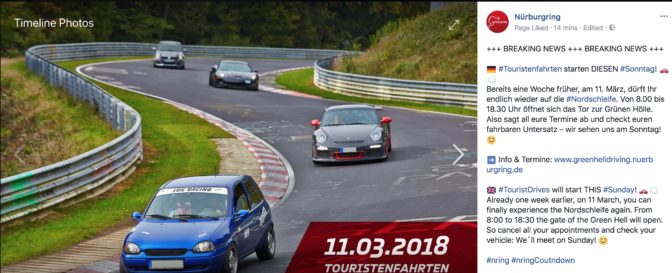 It's good news for those who can react quick enough, though I'd be pleasantly surprised if we definitely had no construction zones around Hohe Acht or Brünnchen by the time we hit Sunday morning.
You can see all the 2018 Nürburgring Nordschleife opening times on one page just here.
Comments
comments