I'm a pretty busy guy this year. I can't seem to find the time to put everything that happens online, but I need to do better. Why?
Because thanks to some crazy half-assed blogging from last year, and a lot of support from my friends and colleagues, BTG now has it's own driver's club. And the first event was last month. It was so much fun that we immediately agreed to do another.
So here are some photos, and the brief tale of a very wet day at Zolder. Would #CLUB1000 be fun? Would it suck? Only one way to find out…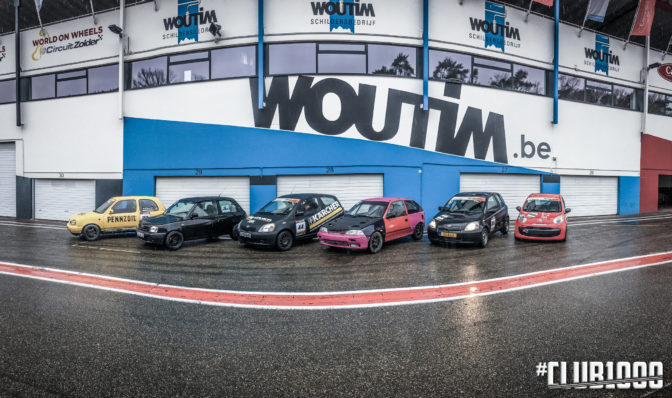 The turnout was small, but we were committed. A total of six #CLUB1000 cars entered a wet January pitlane.
The plan was simple! 2 hours of lead-follow convoy driving on a private Circuit Zolder.
Some drivers had never driven on a trackday before, while others had completed races at the famous Belgian track.
I didn't need to worry, despite a couple of spins, the performance and fun of our litre-cars was enough to keep us both entertained and safe!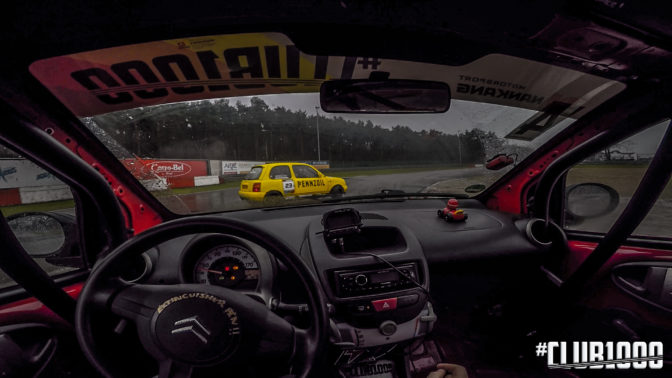 Even with a massive ability range, the equalising-effect of our 50-70hp on similar Nankang tyres kept laptimes in a very tight window.
Convoy training finished, we enjoyed a cooked-in-the-cold-pit-garage Chilli (thanks Mikael!) and took a look at each others creations.
While I loved every single car that arrived that day (including my own Spa24hr C1!), I have to admit that Jan's ex-VLN Suzuki Swift was just too cool. At first glance it looks like a patchwork blanket of a car, like Dr Frankenstein's Suzuki. But a closer look shows how much time and effort is going into this 50hp beast. And while it might be slow, Jan sure knows how to pedal:
That video was taken from the free driving sessions in the afternoon. These were simply awesome, especially as (without many words) all the #CLUB1000 cars would wait for a 'buddy' to go play with.
By the end of the day, I was spent. And pleased. Very pleased.
Our cars were not the slowest cars on track, not even close. Lightweight with short-ratios and excellent handling, we were buzzing up the inside and outside of some rather big cars.
From semi-slick AR1s to street AS1s, all of our Nankangs handled exceptionally well in the 4ºC rain.
Skylimit Events were the perfect partners, allowing us to do both our training and playing in total freedom.
Roll on the next event!

Comments
comments