Today the Nürburgring operators revealed a dramatically new pricing scheme for 2017 Nordschleife touristenfahrten. The major changes are bullet-pointed below:
No more "lap tickets" – instead you have an account you pre-load with €€€
Monday-Friday laps are cheaper (€25 per lap)
Saturday/Sunday laps are more expensive (€30 per lap)
A jahreskarte (season ticket) is an eye-watering €1900!*
QR-code readers on the entrance
New IOS and Android app to check and load your lap ticket account
While there are still 1km gaps in the Nordschleife safety lights, and a complete lack of proper briefing for anybody buying a ticket, the Nürburgring have pushed their ticketing system into a glossy high-tech overhaul.
It's all accessed by registering an account at greenhelldriving.nuerburgring.de. After successfully registering on a desktop/laptop computer, you'll be greeted with this screen: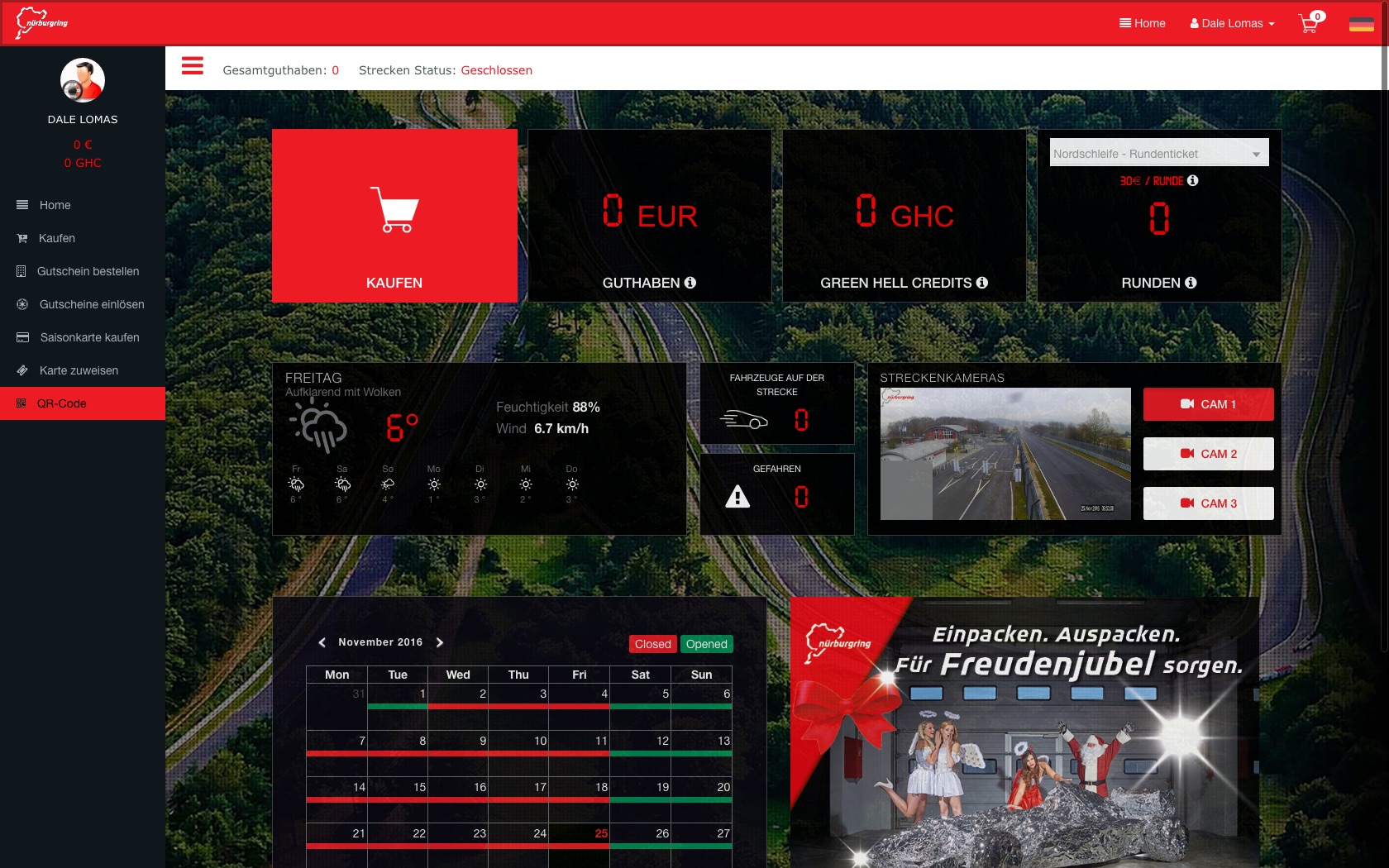 You can purchase more credit, by adding euros to your account. Instead of getting 'discounts' by buying bigger tickets, you're instead rewarded with GHC (Green Hell Credits) by buying big lap ticket numbers. For example, this is what happens when you order 25 laps up front: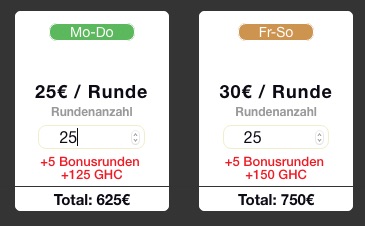 Boom! 30 laps for £625 mid-week. As you can see for yourself, the GHC you 'earn' starts at 0% bonus for anything under €100, then 10% bonus for purchases between €100 and €200, then 15% up to €500 and a flat rate of 20% bonus after that. Here are the examples the site offers you: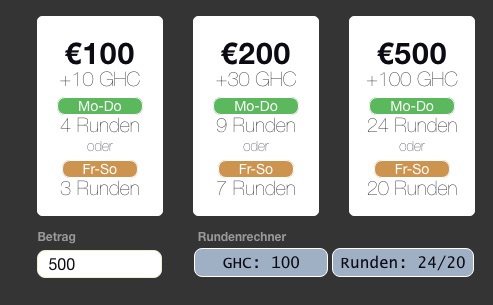 The system is not too sophisticated, and it will happily let you load one account with even more credit than a Jahreskarte costs. (You gotta love that .31 of a lap I entered too. I'll stop at Adenauer Forst, of course)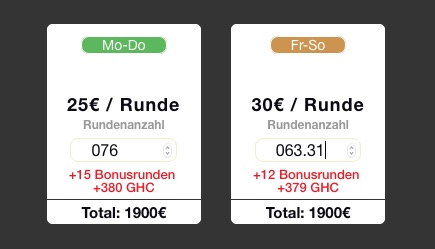 You can even click "QR code" to generate the QR code for your account. This is ridiculously insecure! All you need is a cellphone camera and you can use somebody else's account by taking a photo  of their QR code, and then showing it to the machine on your smartphone screen!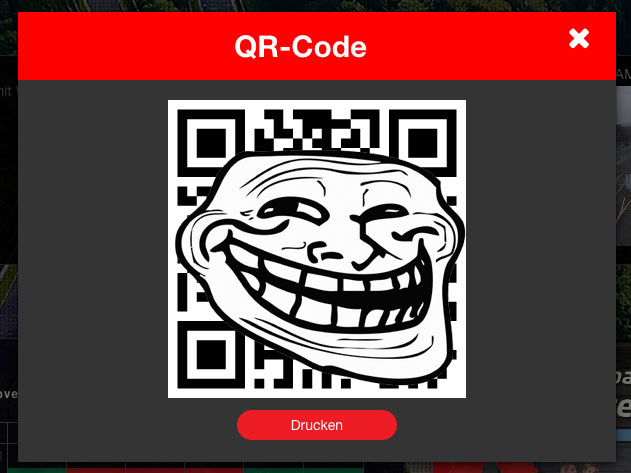 Considering that so many third-party companies would LOVE to provide customers with tickets from their account (RentRaceCar, Rent4Ring, etc…) this system is just far too insecure to use.
No doubt the QR code system will be perfect to integrate with an IOS or Android app, giving the gate system a very quick way to find your account and check your credit, but you'll be wanting to keep that screen out of sight. And the gates will need to be checked regularly for micro-cameras too…
*Officially the Jahreskarte was €1900 last year too, but most people I know bought it at the pre-season discount price of €1650. I feel like I should also copy-and-paste what I wrote this time last year:
4 AMAZING SAFETY IMPROVEMENTS THAT MIGHT BE COVERED WITH A PRICE INCREASE (BUT PROBABLY WON'T BE)
GUARDRAIL REPAIRS – In VLN we all pitch a small amount into the 'pot' and that covers all guardrail repairs for the day. My back-of-beermat maths suggest that pot totals between €15000 and €25000 per day. And 15% of the turnover on a 'big' TF day is probably exactly that too. If peeps didn't face a massive bill for guardrail, maybe they wouldn't try to keep driving and end up causing more accidents

FREE RECOVERY – As above, just imagine the warm, safety-blanket feeling of knowing that you have a smiling Bongard man to rescue your stricken vehicle. No risky "should I stop, should I not stop" moments. Everybody can always stop (remember the orange guardrails mark safe parking zones)

FULL MARSHALL COMPLIMENT EVERY SUNDAY – The minimum safety package for any private hire of the Nordschleife is around €5000 and includes flag marshalls in key positions and an E-Unit rescue and safety truck. Even if you're just one guy in one car hiring the Nordschleife for one fast lap, you have to pay for this. Of course, 500 cars on a public lap don't need this (according to the accountants management).

AN F1-STYLE SAFETY LIGHT SYSTEM – Oh, just imagine! Super-bright LED boards showing accurately and quickly where the accidents are. CCTV covering every corner. Both systems fed into an optic-fibre network around the Nordschleife. Don't dream, just put the extra ticket money BACK into the Nordschleife infrastructure.
UPDATE 1:
You can add current tickets in your possession to your new account by adding the ID number of the card: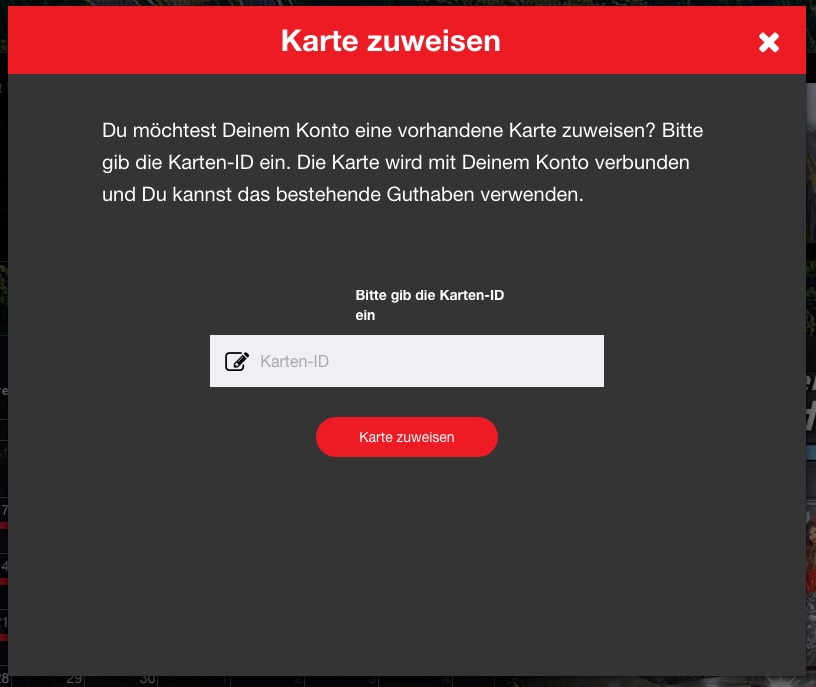 UPDATE 2:
If you suspect your QR code was compromised, you can disable it and generate another one here:
Comments
comments