It's the biggest race of the year, the ultimate test on the ultimate race circuit. The Milltek GT86 Cup car is running against legends like the Opel Manta and Clio Cup in class SP3. Luke and myself have been joined by Werner and Moritz Gusenbauer.
We are in box 25, supported by the whole Milltek family and the Manheller Racing team.
This is it. No turning back. It's #N24h
OFFICIAL INTERNATIONAL LIVESTREAM (from 1500CET)
ALL LIVE STREAMS LISTED HERE: nri.ng/24hlive
1530: n0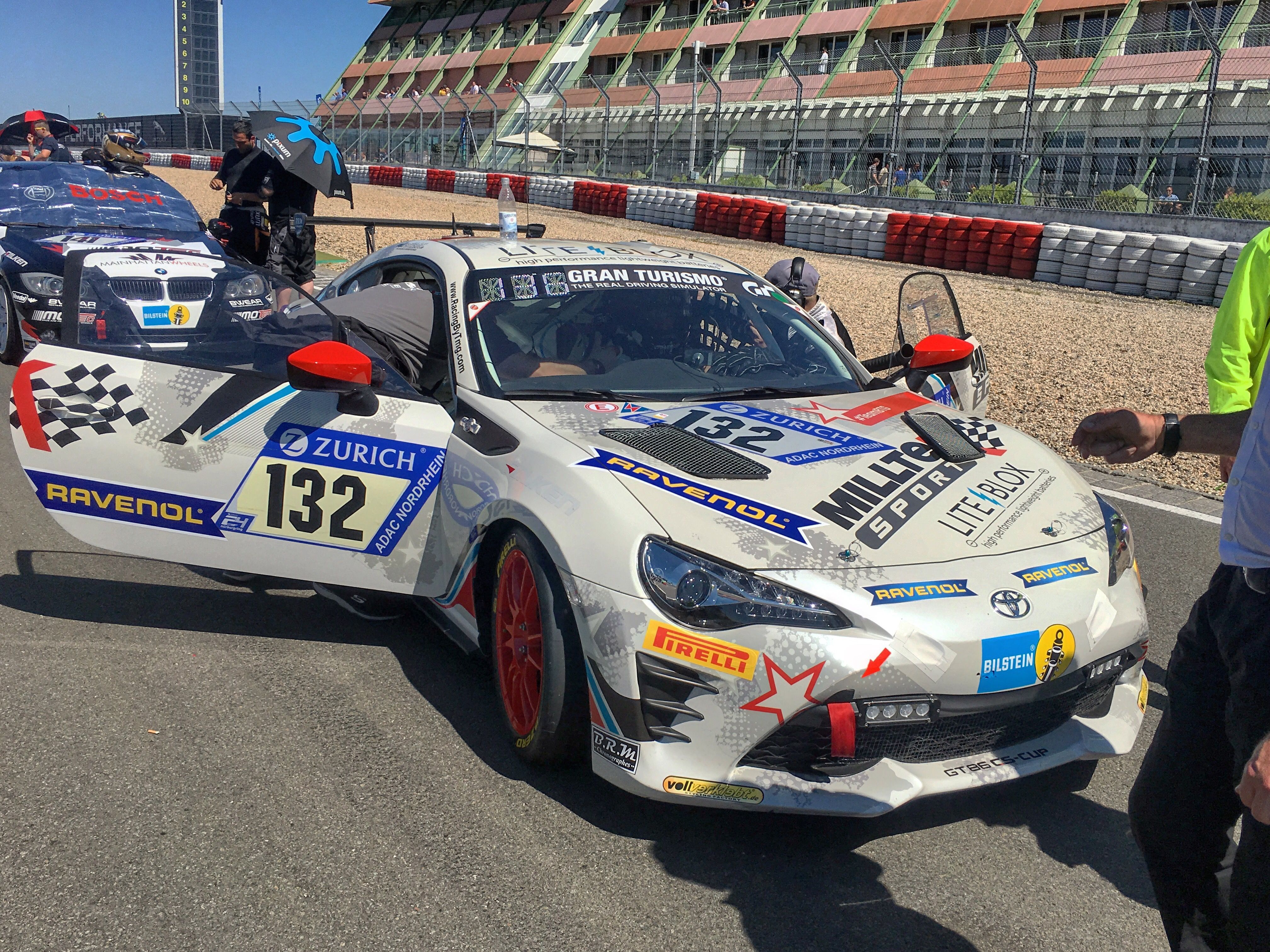 1600: n1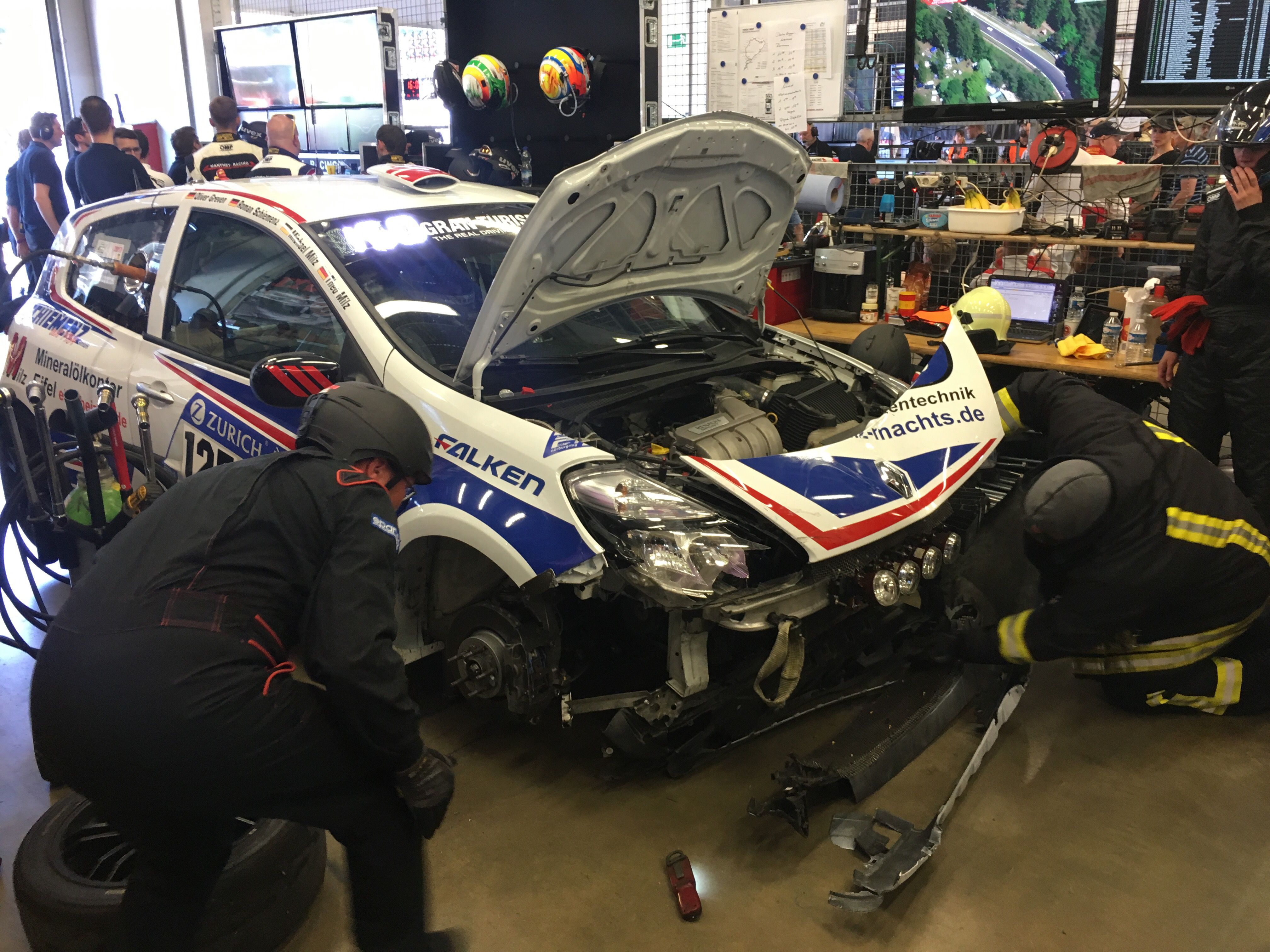 1700: n2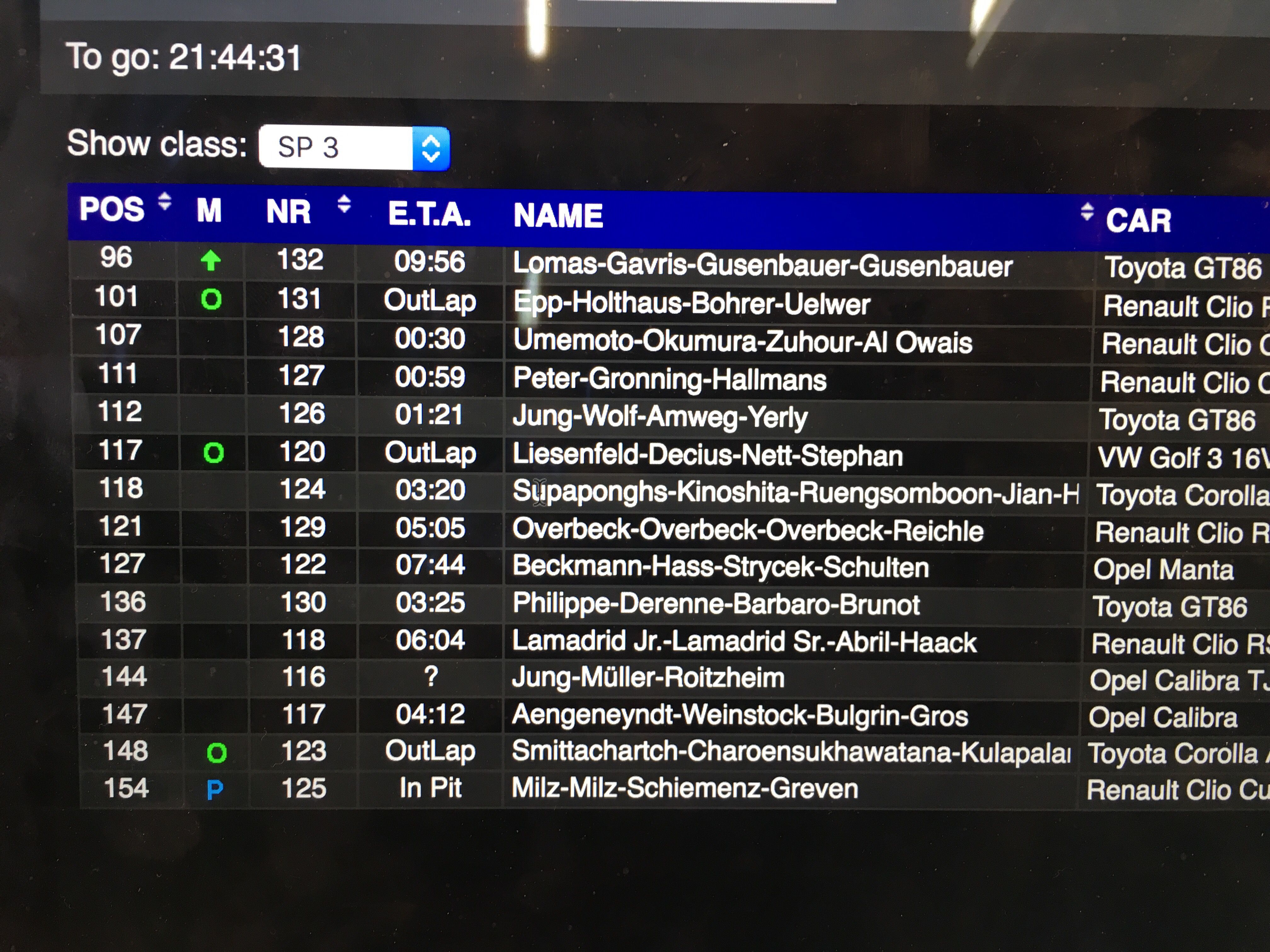 1900: n4
Yes, that's Werner moving left, staying left, and STILL getting hit by a GT4. Sad times. TRUE STORY: Werner's shoulder was so red and sore after the impact, we were worried he'd broken something. He's back at the hotel now taking a break until the morning. Here's what our wheel looked like after:
2230: n7
Nightmare. I jumped in the car after Werner's little accident above, and hit the track on a mission. Pulled back P2 from a Clio, then after a 5 lap battle with the other GT86, I took P1 in our class. Then this happened…
A quick tow back to pitlane and 35 minutes later…
00:00: n9
Moritz Gusenbauer is at the wheel. The car has a new driveshaft, a new alignment and he says it feels good. And he's already 2 seconds quicker than my best lap… we are down from P1 to P6 but it's a long race, and we will keep pushing!

UPDATES TO FOLLOW 🙂
Comments
comments