With winds reaching 120kmh, and flood warnings all over the country, it's really no surprise that the Nürburgring Nordschleife was also hit hard by this week's winter storm.
The Nürburgring Nordschleife is, of course, closed for winter already. The damaged fences, blocked paths and debris-strewn track will not cause a problem for any fast drivers this week.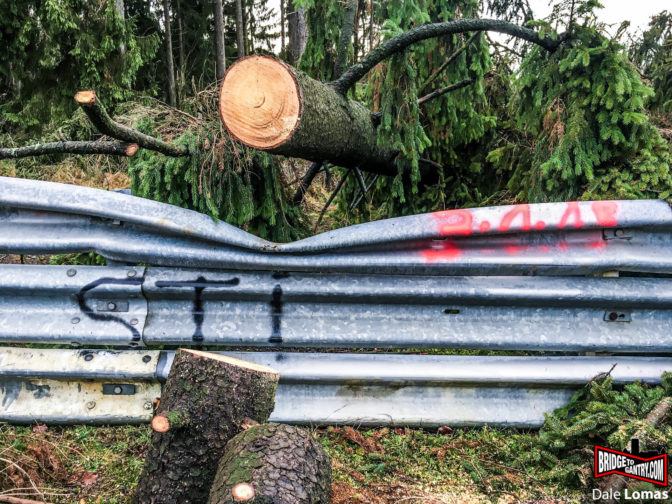 In fact, it's doubtful that it's even affected the planned renovations much, if at all. The biggest of the fallen trees have already been chopped into smaller pieces, ready for collection, and there's plenty of time for the barriers to be replaced and repaired before the planned opening in March.
Although Storm Eleanor has already moved out of Germany, no doubt the invoice for her barrier damage is already in the post.
Comments
comments