Pagani haven't been to the Nürburgring in an official capacity for many years now.

(Excluding this weird and wholly unsubstantiated story from last year that's still not been confirmed)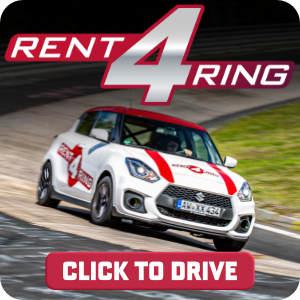 So it was a big surprise for me to see this Huayra BC hit the Nordschleife today in the official "Industrie Pool" testing session…
In fact it was SUCH a surprise, considering the low temperatures and patchy rain, that I didn't even take a camera! So all you have is this dodgy video I took on my iPhone!
The silver car you can see above is no doubt the car you can see here on the official Pagani homepage:
Powered by a lazy, turbocharged AMG V12 with around 750hp, the BC is named after Benny Caiola, Pagani's first ever customer. It's a rolling demonstration of Pagani's best work. And while it's no Zonda R, it's still pretty potent.
Probably not potent enough to worry McLaren's implied/unproven/fantary P1 laptime, but maybe enough to worry the Porsche 918. I'm sure that Pagani wouldn't be happy with any laptime beginning with a "7", that's for sure!
Comments
comments