Would there be gravel, wouldn't there? It was the question on every fan's lips after this story appeared on BridgeToGantry.
As one of the most-crashed corners of the Nürburgring, and a constant feature of Nürburgring Youtube channels, the safety of Brünnchen is important for the reputation of the Nordschleife.
But after a few modifications, the final version for 2017 has arrived, just hours before the first VLN cars hit the Nordschleife (including the TeamBTG GT86 Cup machine).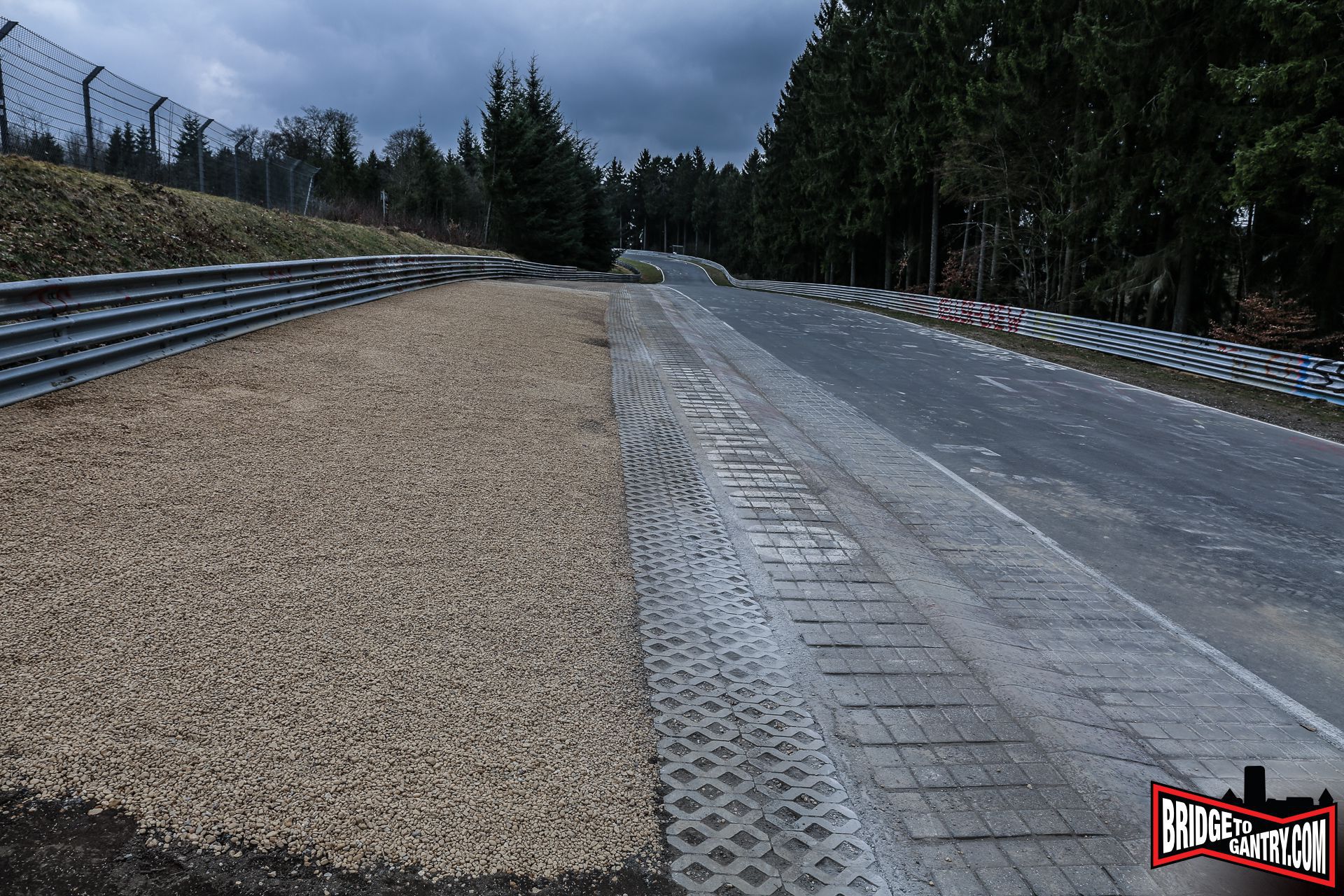 As you can see, the final version of the corner utilises both extra 'hard' concrete run-off, as well as gravel. This is the version that got the approval of both the German motorsports authority, as well as the circuit management.
While there's little doubt that the design has changed a little bit over the previous weeks, it's obvious to me that the gravel is a good idea to slow any crashers down before they get bounced all the way across the track.
Hopefully I won't be going anywhere near it tomorrow, as we finally get on track with our new GT86 Cup car.
See you tomorrow?
Comments
comments