Manthey Racing, the Porsche-owned, semi-factory tuning and racing shop here at the 'Ring just tuned a Cayman GT4.
Considering that these are the guys who helped develop and build the Cayman GT4 Clubsport, there was little doubt it was going to be fast. But did you ever think it would be THIS fast?
Yep, 7m29s from the end of T13 pitlane to the start of it (standard SportAuto Superlap distance!). The specification (which is shown at the start of the video) is impressive: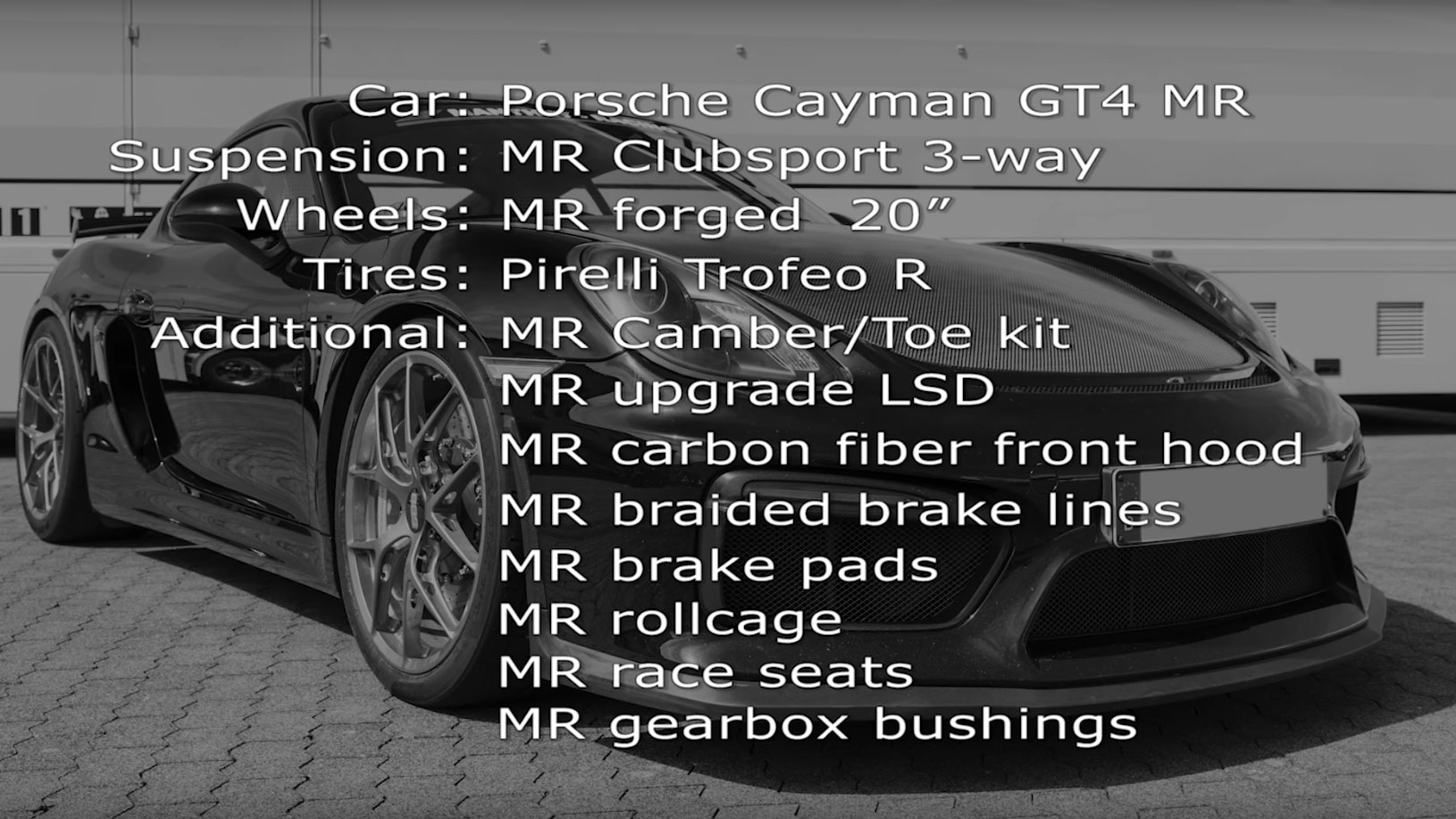 MR = Manthey Racing = We're not telling you what, you've got to buy it from us! 😉 😀
No news yet on how much the mods cost, but I'm expecting more details soon.
(Getspeed have also built their own vision of the ultimate Cayman GT4, maybe we can compare the two of them?)
In the meantime, seeing as we get shown all these AWESOME laps being recorded on POTATOS or worse… here's my guide to filming a laptime attempt:
Put the potato down and pick up any decent GoPro (minimum spec Silver 3).
Fix it FIRMLY on the rollcage with the steering wheel and windscreen in shot
BUT aim the camera carefully so that the CENTRE of the camera is pointing out of the window, this is important when combined with the next step…
ENABLE "spot exposure" so the camera exposes for the view out of the window, you only need the silhouette of the inside and steering wheel.
If you're going to apply some data to the lap, but don't want to use a full on Race-Navigator or RaceLogic system, then why not use a bluetooth 10hz GPS receiver and Harry's Laptimer? And IF you do, please turn off the cellular reception to stop the software exiting half-way through the lap when a customer phones you…
Even simpler, just ask an expert to come and do your video for you… #justsaying 😉
Comments
comments