Regular readers might recognise my frustration at not being able to help people book their 2016 trips. But, as I've often said before, for the dedicated and canny 'Ringer, there's nothing to stop you booking your 2016 trip right now.
And I'll show you why, right here.
First you've got to understand some basic "rules" about the Nürburgring.
Touristenfahrten (TF as I will refer to it now) is public driving, and public driving is the default position for the track. i.e. if there are no races, no trackdays, no tests and no private events, the track will be open for the public.
In practice this means that TF runs from 1715 to 1930 every weekday night and 0800-1900 every Sunday.
Some German public holidays give you the odd full day of driving outside of those Sundays. No guarantees though.
Then you have 'big' weekends where a massive event on the GP track might use all of the infrastructure, but leave the Nordschleife unused. Then you get a Saturday AND Sunday of TF – examples would be DTM, Truck Grandprix, IDM, WSB, WEC, etc…
Finally you have the special events. Traditionally there was one '4-day' weekend, Easter (more on that below). But the operators recognised the benefits of a Friday-to-Monday extravaganza in recent years and introduced the 'Green Hell Driving Days' – typically two of these per year.
As you might expect, those 'big' weekends create a crazy funnelling effect, whereby everybody and their Grandmother will visit on a double weekend, or Green Hell Driving Days event. If you're flying 9000kms or driving 2000kms, why would you visit for just one Sunday of TF?
Yes, the queues. Almost as long as I've been visiting the Nürburgring people have been complaining about the horrendous queues. So don't act surprised if you're sitting there waiting for the official Nürburgring opening times to be published online, and then you find yourself rubbing fenders with another 5000 drivers who all wanted to find the 'Big weekend' in summer that they could all visit too.
BTG says…
…check out the VLN dates I posted just yesterday. While over 8000 people read the 16-year-old crasher story in the last 24 hours, only 400 people read the VLN calender post.
You have there 10 AMAZING Nürburgring weekends, almost 100% guaranteed. Friday you can do race-taxi laps with the local teams (including TeamBTG, more on that soon), Saturday watch some amazing, INSANE racing and combine it with a trackside BBQ, long walk or even an MTB ride. Then on Sunday, get up early and enjoy the 'Golden hours' from 0800-1000 when the regulars will do 6-10 laps before the track gets busy.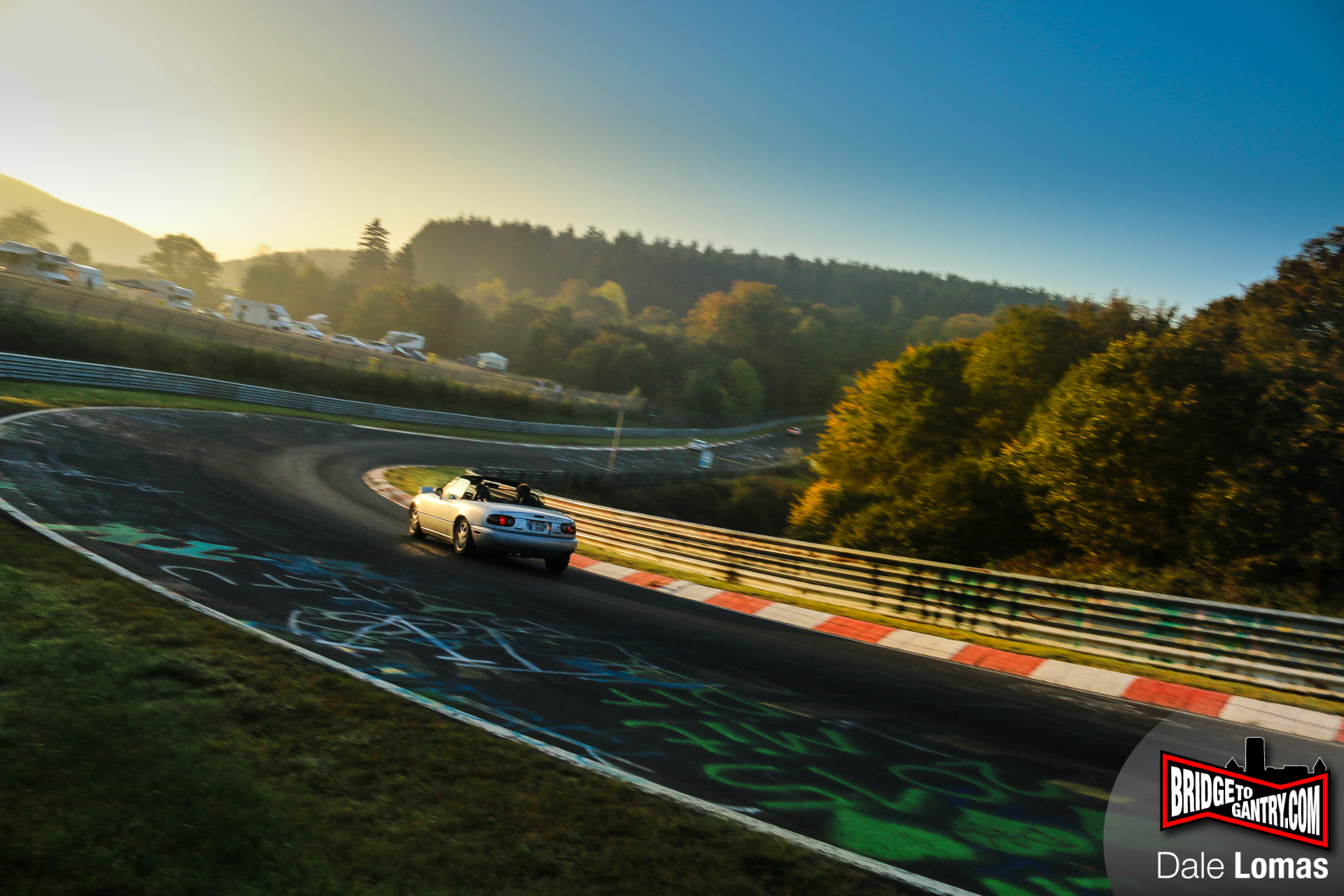 Lunchtime do some spectating (to watch the crashes) and if you're staying Sunday night you can hit the track again at 5.30pm and probably have the place to yourself for the final hour.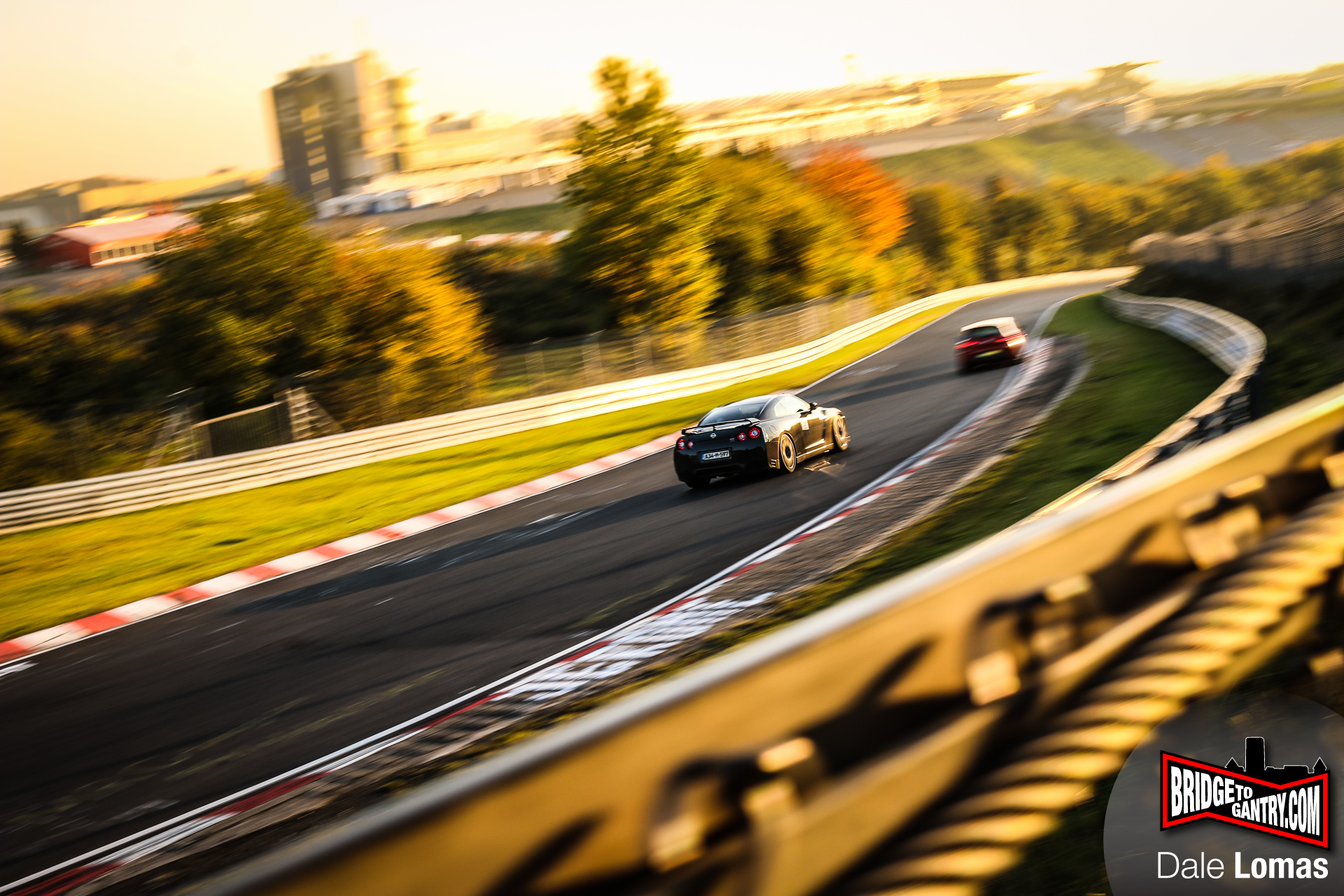 There are also a half-dozen RCN/GLP weekends which create almost the same format, but with the addition of a TF session on Friday night. You can be sure I'll add those to the table below when they're published.
| Date | Race | Organiser | Notes |
| --- | --- | --- | --- |
| 19.03.2016 | VLN Test | | VLN Einstellfahrten |
| 02.04.2016 | VLN1 | ADAC-Westfalen e.V. | |
| 16-17.04.2016 | N24Q, GLP, RCN | ADAC | ADAC Qualifikationsrennen 24h-Rennen |
| 30.04.2016 | VLN2 | Renngemeinschaft Düren e.V. DMV | |
| 14.05.2016 | VLN3 | AC Altkreis Schwelm e.V. im ADAC | |
| 26-29.05.2016 | N24, WTCC, RCN | ADAC | |
| 11.06.2015 | RCN, GLP | | |
| 17-19.06.2016 | Eifel Rennen | ADAC-Westfalen e.V. | Historic Trophy Nürburgring |
| 25.06.2016 | VLN4 | MSC Adenau e.V. im ADAC | |
| 09.07.2016 | RCN, GLP | | |
| 16.07.2016 | VLN5 | Dortmunder MC e.V. im ADAC | |
| 06.08.2016 | RCN, GLP | | |
| 12-14.08.2016 | OGP | A.v.D. | Oldtimer GP |
| 20.08.2016 | VLN6 | Rheydter Club für Motorsport e.V. DMV | |
| 27.08.2016 | RCN, GLP | | |
| 03.09.2016 | VLN7 | MSC Ruhr-Blitz Bochum e.V. im ADAC | 6-hour race |
| 17.09.2016 | RCN, GLP | | |
| 24.09.2016 | VLN8 | MSC Sinzig e.V. im ADAC | |
| 01.10.2016 | RCN, GLP | | |
| 08.10.2016 | VLN9 | AC Monheim e.V. DMV | |
| 22.10.2016 | VLN10 | MSC Münster e.V. DMV | |
EASTER 2016 is March 25th, 26th, 27th and 28th.
Normally four full days: Kar Freitag (Car Friday = crazy town, don't even try to drive if the weather is good!), Saturday, Easter Sunday and Easter Monday. Easter Monday is nearly always great. Checkout my 2015 Easter Report here!
Comments
comments