Say WHAT? We're doing WHAT? Yes, we're installed in Box 17 right now, in a 4-door BMW E36 M3, ready to go toe-to-toe with the finest competitors of class V5.

Thanks to the support of Milltek Sport and Lite-Blox, Luke and me are back on the grid!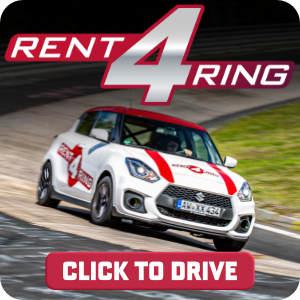 Teams that include winners like Black Falcon, Pixum Adrenaline, and ProSport. Cars like Caymans (many Caymans), Z4s and E90 330is.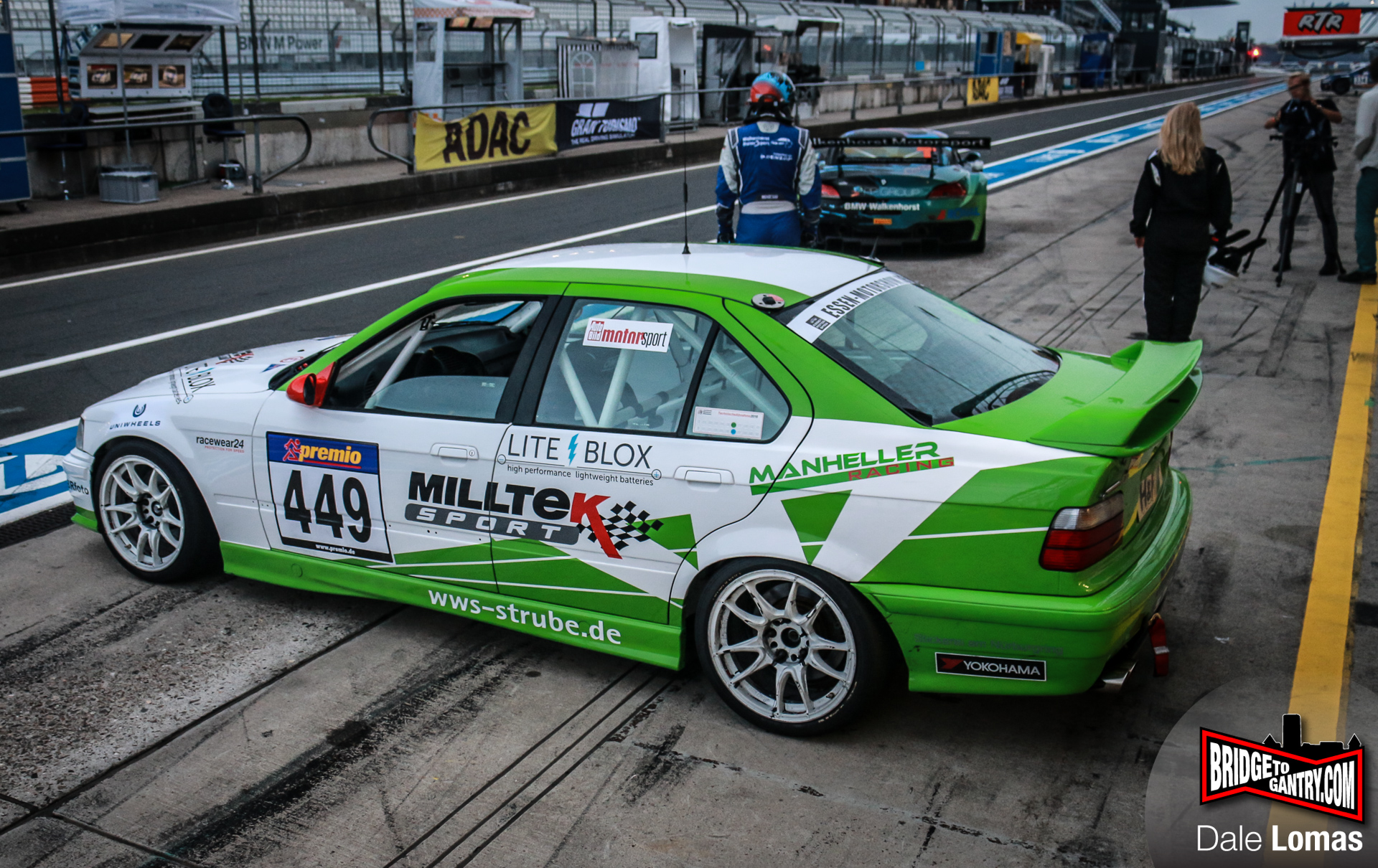 But we're not totally crazy. Because the winningest car in the whole class this year is actually the Thiemann E36 M3, number #450!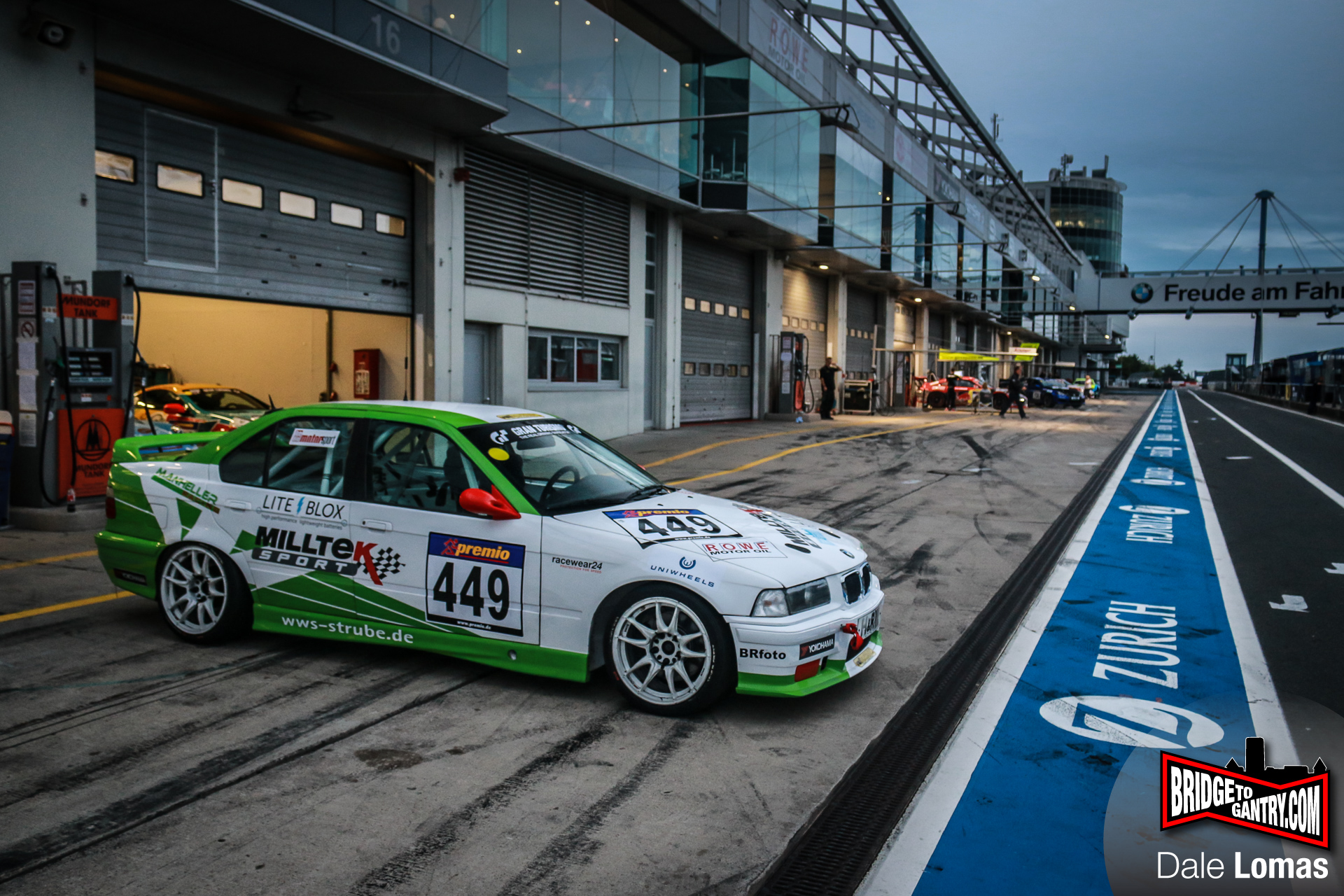 If you want to follow us LIVE tomorrow, then here's the schedule:
0830: Qualifying starts
1000: Qualifying ends
1100: Gridwalk
1200: Race starts
1600: Race ends
Be sure to keep in touch on the BTG FaceBook Page and the VLN Live website, which includes a livestream from 1145 and a live results and ticker service.

FULL ENTRY LIST: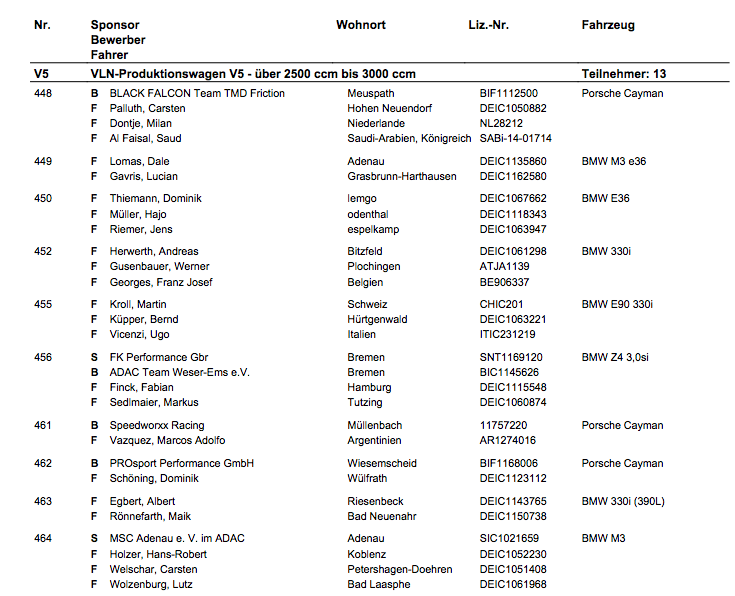 Comments
comments